159th Fighter Wing conducts change of command for Maintenance Group
By Tech. Sergeant Cindy Au, 159th Fighter Wing Public Affairs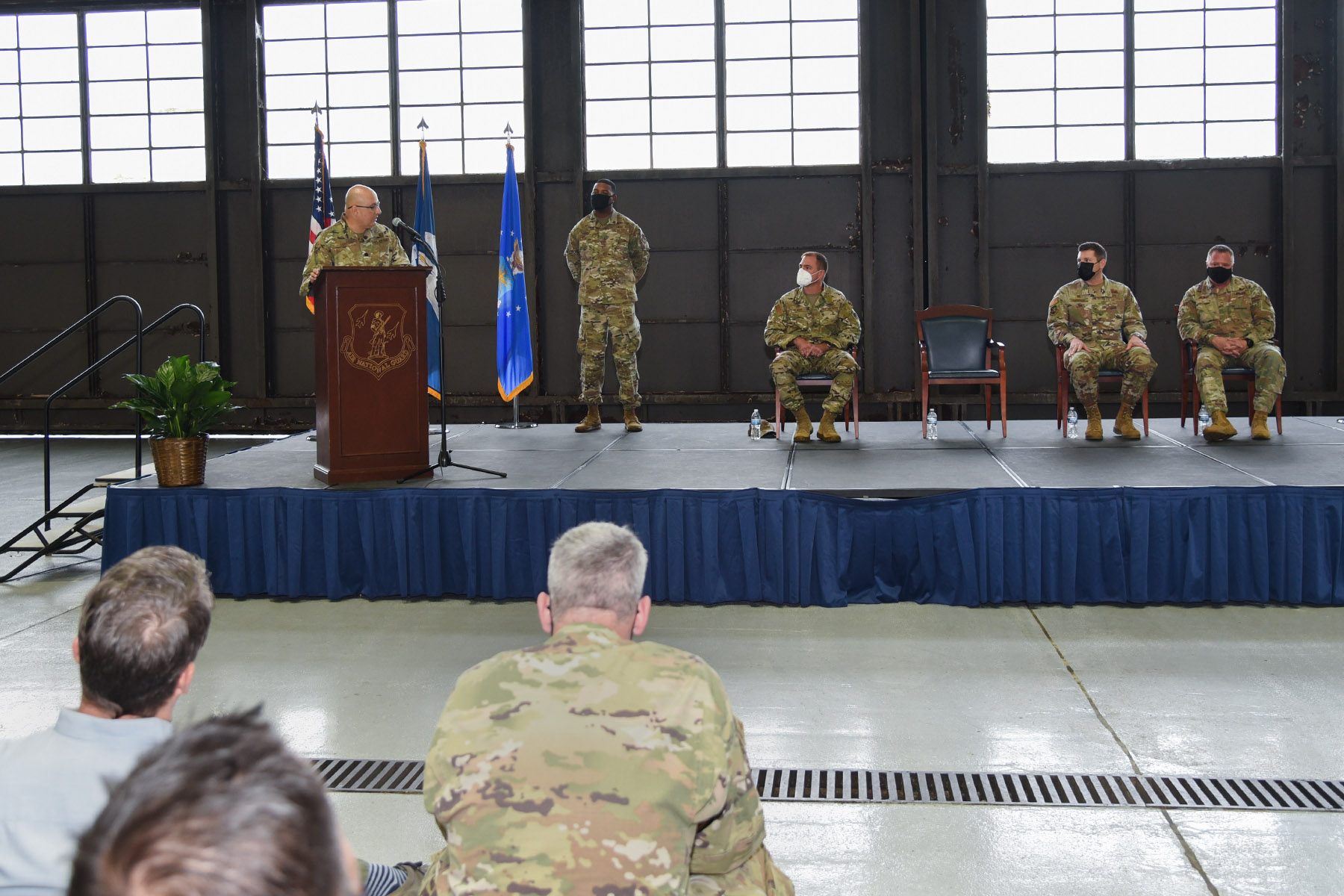 BELLE CHASSE, La. – Lt. Col. Ignacio A. Assaf assumed command of the 159th Maintenance Group (159MXG), 159th Fighter Wing (159FW), Louisiana Air National Guard from Col. Brian J. Marbach in a formal ceremony held at Naval Air Station Joint Reserve Base New Orleans, Jan. 9.
Assaf originally joined the Louisiana Air National Guard as an enlisted aerospace propulsion specialist in the maintenance group in 1989, and after 32 years, his career has come full circle now that he commands the maintenance group. He received his commission from the Academy of Military Science in Knoxville, Tennessee in 2000. Since then, Assaf has served in various leadership and commanding roles throughout the wing and has gained a wealth of valuable insight to bring to his new role as the 159MXG commander.
Prior to returning to the 159FW as the deputy commander of the maintenance group, Assaf served as the Chief of the Distribution
Branch of the Air National Guard Readiness Center at Joint Base Andrews. In that position, he was responsible for developing policy and provided strategic guidance to senior leadership of more than 320 Air National Guard logistics units and approximately $1.2 billion worth of assets.
"Joining as an enlisted maintainer over 32 years ago, the [maintenance group] is my first home and my first love," said Assaf. "I got a second family and a calling. The maintenance group commander position is more than just a job, it is a trust. We are protecting and safeguarding the maintainers and stewarding the machines that we bring to life … I am extremely humbled and honored to continue to serve and to continue the legacy."
Col. Jonathan D. Mumme, commander of the 159FW, said he is confident that Assaf is the right person for the position and has faith that he will be able to adapt to the ever-changing environment.
"There is no one better suited to take over command of the maintenance group," said Mumme. "I have complete faith in your ability. It is a challenging time, but if anyone can find a way to succeed, I know it will be you."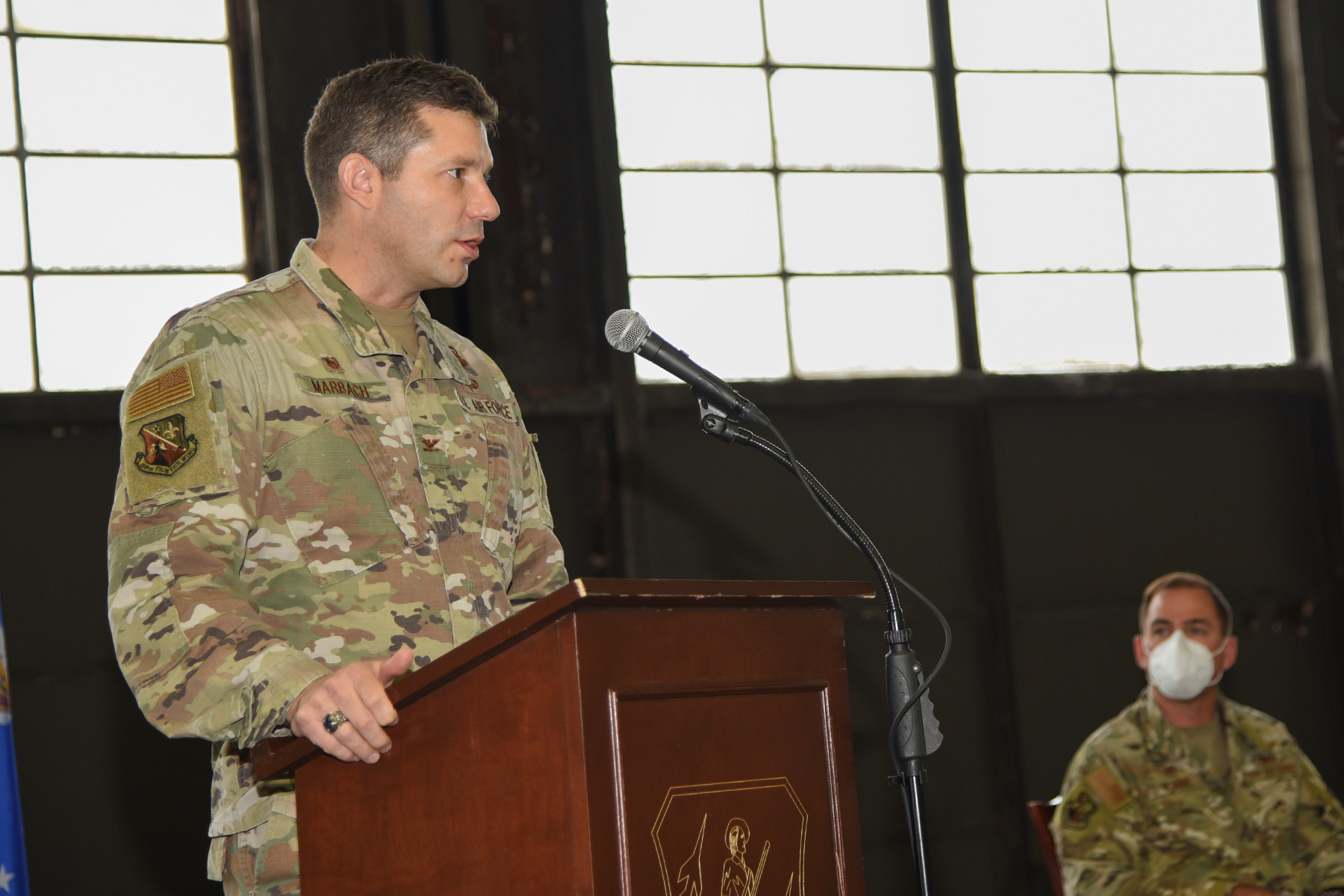 Marbach, the outgoing commander of the 159MXG, said he is grateful to all those who have been there to mentor and advise him throughout his career and feels assured that the incoming commander will be able to embrace the position.
"From taking hard jobs to late nights to mentoring the Airmen, you have been a non-stop superstar," said Marbach. "I look forward to seeing you as a group commander, and thank you for being an outstanding deputy commander and a friend."
Marbach is retiring after 22 years of service.