About the Program
With authorization from the National Guard Bureau in 2019 to conduct direct sales of recyclable materials, the Louisiana Army National Guard (LAARNG) has developed a Qualified Recycling Program (QRP) in an effort to prevent pollution, reduce waste entering landfills, and conserve natural resources.
Recycling has many benefits.  It conserves resources, prevents emissions of greenhouse gases and water pollutants, and saves energy; it supplies industry with valuable materials and reduces the need for new landfills and incinerators; and many costs associated with solid waste disposal can be avoided.
Hours of Operation
You can visit the Camp Beauregard Recycling Center during normal business hours Tuesday – Friday, 0730 – 1700 to drop off commodities or to inspect recyclable materials offered for sale. Call or email ahead to be sure someone will be present. The Recycling Center is located in Building 233, behind the Eagle Federal Credit Union building. 
LAARNG Qualified Recycling Program
Bldg. 233, 3rd Street, Camp Beauregard
Pineville, LA 71360
QRP Manager – John Frost
Tel. 318-290-29073
Email. John.b.frost.nfg@mail.mil
LAARNG Qualified Recycling Program
If you are a buyer of recycled commodities and wish to be included in our Invitation for Bid distributions contact the QRP Manager.  Interested prospective buyers may request a copy of the Purchaser Agreement and General Sales Provisions in advance by providing the following information-
Name
Company Name
Email Address
Phone number
Commodities of interest (mixed metal, ammo cans, etc.)
QRP Site
The photos below show the several commodities that we have begun to collect.
Location
Building 233, 3rd Street,
Camp Beauregard, Pineville, LA 71360
Right Behind Eagle Federal Credit Union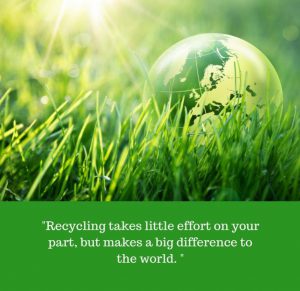 Commodities We can Sell
The LAARNG QRP sells scrap material direct to vendors.  All material is sold as scrap and valued by weight.  Commodities may be palletized, baled, boxed or barreled.  The commodities are sold in truck load and less-than truckload quantities by demand. 
  Recyclable Items that We Accept
 Aluminum Cans

Cans, foil, roaster/pie pans

 All Metals

Steel, brass, copper, aluminum, tin

 Appliances

 (Unserviceable)

Must have CFCS purged from refrigerators and air conditioner units

 Ammunition Cans

.50 caliber or smaller

 Batteries

Lead-acid only

 Cardboard

Corrugated Boxes, Cereal Boxes, Pasteboard, Packing Paper. Please remove all Styrofoam, packing peanuts, nylon strapping, plastic bags, etc.

 Color Office Paper

This includes carbonless paper, manila folders, envelopes, shredded paper (must be bagged).

 Ink Toner

 Cartridges

Please put in toner box if available. 

 Magazines

Magazines are identified by the shiny finish of their pages.  Please place in the appropriate container.

 Newspaper

All parts of the newspaper, (flyers and coupons)

 Pallets

Wood, metal or plastic.

 Plastic

#1 plastic bottles only

 Shredded Paper

Strip shredded ONLY  –

SHREDDED PAPER MUST BE BAGGED IN PLASTIC!

 Technical Manuals 

  & Field Manuals

Please remove all colored covers, contact the recycling center to arrange for large quantities.

 Telephone Books

Please put these in the proper container.

 White Office

  Paper

Place in container marked white paper only. No envelopes, plastic, carbon paper, color paper, tissue, napkins, cardboard or shredded
Recycling Fun Facts
The statue of Liberty is covered with 80 tons of partly recycled copper and bronze plating and was shipped in pieces from France to USA. 
The printing press had a greater impact on the recycling industry than any other invention – as letters were melted down every few days. 
Geoffrey Chaucer (1340-1400) the "father of British literature" – author of "The Canterbury Tales" – worked in the recycling sector. In 1389, he was appointed as "Clerk of the King's Works at the Tower of London and Westminster Palace".  His job was to manage and keep accounts of the old metals and rags collected on the order of the King.