Army Substance Abuse Program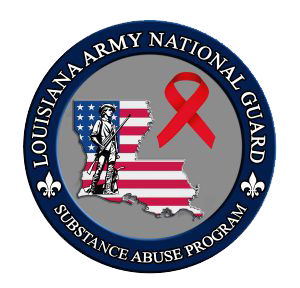 Mission: To strengthen the overall fitness and effectiveness of the Army's workforce, to conserve manpower, and to enhance the combat readiness of Soldiers.
Purpose: The purpose of the Army Substance Abuse Program is to deter substance abuse by providing prevention education and referral sources to ARNG Soldiers and random drug testing, as well as present commanders with the tools to assess the readiness of their unit.
Objectives:
To assist and track Soldiers throughout referral and treatment process.

To administer Unit Risk Inventory (URI) to units in order to provide the commander a plan to mitigate high risk behaviors.

To provide quality, evidence-based substance abuse training to all units of the Louisiana Army National Guard in order to meet the mandatory annual training requirement.
---
| | | |
| --- | --- | --- |
| Oscar Cabrera | Victoria Fletcher | Jeremy Jeanfreau |
It is the policy of the Louisiana Army National Guard (LAARNG) that the use of illicit substances, the misuse of prescription medications, and the misuse of alcohol will not be tolerated. The Army Substance Abuse Program (ASAP) uses prevention education and outreach, drug testing, and rehabilitation to deter the misuse of these substances.
Prevention Education and Outreach
Prevention: All measures taken to deter and reduce the abuse of alcohol and other drugs to the lowest possible level.  Prevention for readiness involves the commitment of command resources, policies, installation organizations, and community members to create and foster conditions that promote mission readiness and enhance Army well-being.
Education: Instruction with increased knowledge, skill, and/or experience as the desired outcome for the student.
What training does ASAP provide?
All Soldiers will receive annual substance abuse training IAW AR 600-85 9-10. A representative of the ASAP office will coordinate with a unit's Company Commander or a designated representative to review Unit Risk Inventory (URI) results and bring Targeting Prevention Training (TPT). This TPT will focus on the areas of high risk represented in the unit's URI results.
How Can You Makes Strong Choices?
Prescription drugs come with specific instructions on how much to take, how often to take them, and how to limit possible negative side effects. In order for medications to be low-risk, safe dispensation depends on adhering to standards. So when it comes to low-risk guidelines for alcohol, the first thing we need to know is what do we mean by a standard drink?
The 0-1-2-3 Guidelines refer to a standard drink, not a single container. One container might have two, three, or even more drinks in it.  We have the responsibility of knowing how much we are taking in.  Paying attention to how much and how often we drink reduces the risk that we will experience alcohol-related problems.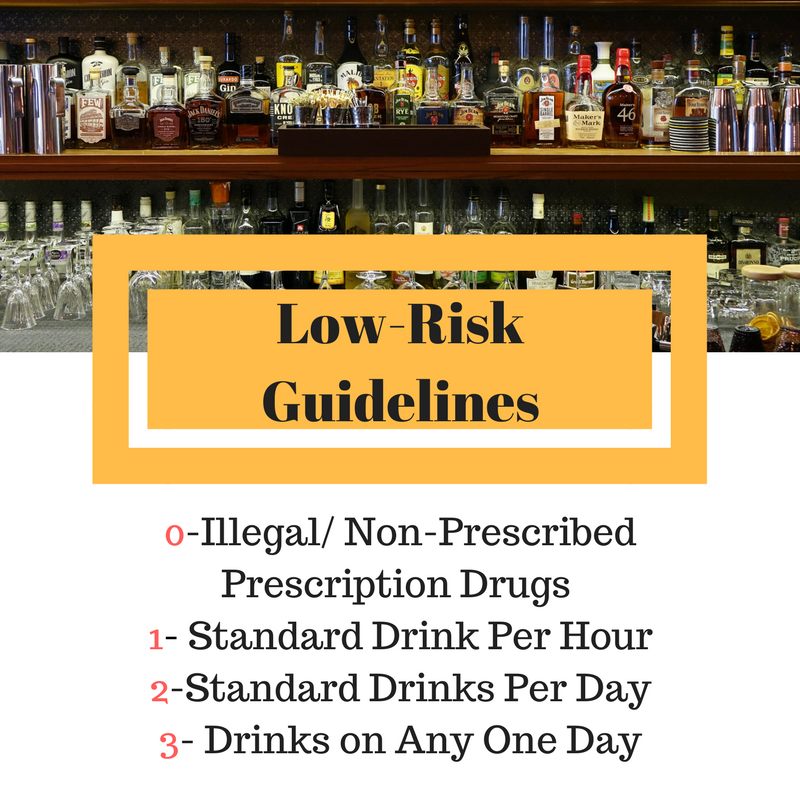 AUDIT
Are you concerned about your choices or a friend's choices regarding alcohol use? The Alcohol Use Disorders Identification Test (AUDIT) is a 10-item screening tool developed by the World Health Organization (WHO) to assess alcohol consumption, drinking behaviors, and alcohol-related problems. Fill out the AUDIT below to learn more.
---
Identification of High Risk Units
The Unit Risk Inventory (URI) and Reintegration Unit Risk Inventory (R-URI) surveys help commanders determine the actual occurrences of high-risk behaviors. Soldiers complete these surveys anonymously.

The URI assesses units while at home station, and should be administered no later than 30 days prior to deployment.

The R-URI assesses issues affecting unit readiness and personnel well-being that may have occurred during deployment or since returning, and should be administered 60 to 180 days after returning home from an operational deployment.
---
Limited Use Policy
Voluntary identification is the most desirable method of discovering alcohol or other drug abuse. The Soldier whose performance, social conduct, interpersonal relations, or health becomes impaired because of the abuse of alcohol or other drugs has the personal obligation to seek rehabilitation.
What is the Objective?

The objective of the LUP is to facilitate the identification of alcohol and other drug abusers by encouraging identification through self-referral.

Who can a Soldier voluntarily self-refer to?

Commander
Military Chaplain (must waive confidentiality)
ARNG SAP Office
NCO or Officer in Chain of Command

What is the Purpose?

The purpose of the LUP is to prohibit the government from using protected evidence against a Soldier in actions under the UCMJ, in a courts-martial, or for an unfavorable characterization of service.

When does it come into effect?

In order to be protected under the LUP, a Soldier must self-refer prior to being made aware of an upcoming urinalysis.  The ASAP is designed to support Soldiers who self-refer within the scope of the LUP.

For more information, see AR 600-85
---
Types of Referrals
Early identification is a critical component of the ASAP intervention process.  Below are the three most common referral methods.
Voluntary (self-referral): The Soldier whose performance, social conduct, interpersonal relations, or health becomes impaired because of the abuse or misuse of alcohol or other drugs has a personal obligation to seek rehabilitation  (see Limited Use Policy above).

Command Directed: When a commander/supervisor observes, suspects, or otherwise becomes aware of the Soldier whose job performance, social conduct, interpersonal relations, physical fitness, or health appears to be affected adversely by suspected abuse or misuse of alcohol or other drugs.

Illicit Positive:  Any Soldier identified as an illegal drug abuser through an illicit positive obtained by drug testing requires a mandatory referral to the ASAP office.
The Substance Abuse Prevention team is proficient at assisting Soldiers in negotiating low cost treatment with community based providers.  All Soldiers are financially responsible for payment of services.
---
Army Drug Testing Program
Drug abuse is inconsistent with Army values and readiness. The Army's drug testing policy is dependent on an aggressive and thorough urinalysis program requiring the honest participation of all Soldiers selected for testing, observers, and UPLs.
Article 112a, UCMJ specifically prohibits the unlawful use of the following substances: opium, heroin, cocaine, amphetamine, lysergic acid diethylamide (LSD), methamphetamine, phencyclidine, barbituric acid, marijuana, and any compound or derivative of any such substance.
Who will be tested?
Army Directive 2016-15 dated 22 April 2016 eliminated the mandatory testing group requirement. All Soldiers in the Louisiana Army National Guard will be tested annually. Each unit will test a minimum of 10% monthly and 100% by name-tape annually.
Prescriptions:

A Soldier's use of his or her lawfully prescribed and dispensed medication, for medical purposes, after the prescription expiration date, does not in itself constitute a violation of Article 112a of the UCMJ, and such use does not require an automatic "illegitimate use" finding under regulation. MRO Process

Lawful use determination is made based upon available evidence in combination with the clinical judgment of the Medical Review Officer (MRO).  The most common prescription drug (about 20%) used was D-Amphetamine found in medicines such as Adderall, Biphetamine, Dextroamphetamine Sulfate that are commonly used to treat ADHD and narcolepsy.

Unit Prevention Leaders

The Unit Prevention Leader (UPL) plays a critical role in the success of the Army Substance Abuse Program. IAW AR 600-85 all units are required to maintain a minimum of two certified Unit Prevention Leaders.
They are trained and certified by the Drug Testing Coordinator.
The UPL should work with the Company Commander to design and implement the Company substance abuse program , SOP, and prevention plan while advising the commander and unit leaders on all matters pertaining to the ASAP.
In coordination with the Alcohol Drug Control Officer and Prevention Coordinators, the UPL should brief all new unit personnel regarding ASAP policies and services, as well as deliver training and education to all Soldiers in the Company.
---
---
The Alcohol & Drug Control Officer and Prevention Coordinators are contractors employed by Dynamic Systems Technology Inc.