159th Fighter Wing develops Airmen to fly, fight, win
By Staff Sgt. Garrett Dipuma, Louisiana National Guard Public Affairs Office
NEW ORLEANS – The Louisiana Air National Guard's (LAANG) 159th Fighter Wing sent more than 200 Airmen to various professional military education (PME) schools around the country, Oct. 2021 – Oct. 2022.
"The Airmen of the Louisiana Air National Guard are why we are so impactful to the state and nation," said Command Chief Master Sgt. Gerald Raynal, Jr., the Louisiana National Guard's senior enlisted advisor – Air. "Through continual personal development, we position ourselves to accept and exceed future missions and challenges."
The LAANG welcomed 95 new enlisted Airmen who graduated basic military training and follow-on technical school training. They also commissioned six new officers after they completed Total Force Officer Training at Maxwell Air Force Base in Montgomery, Alabama.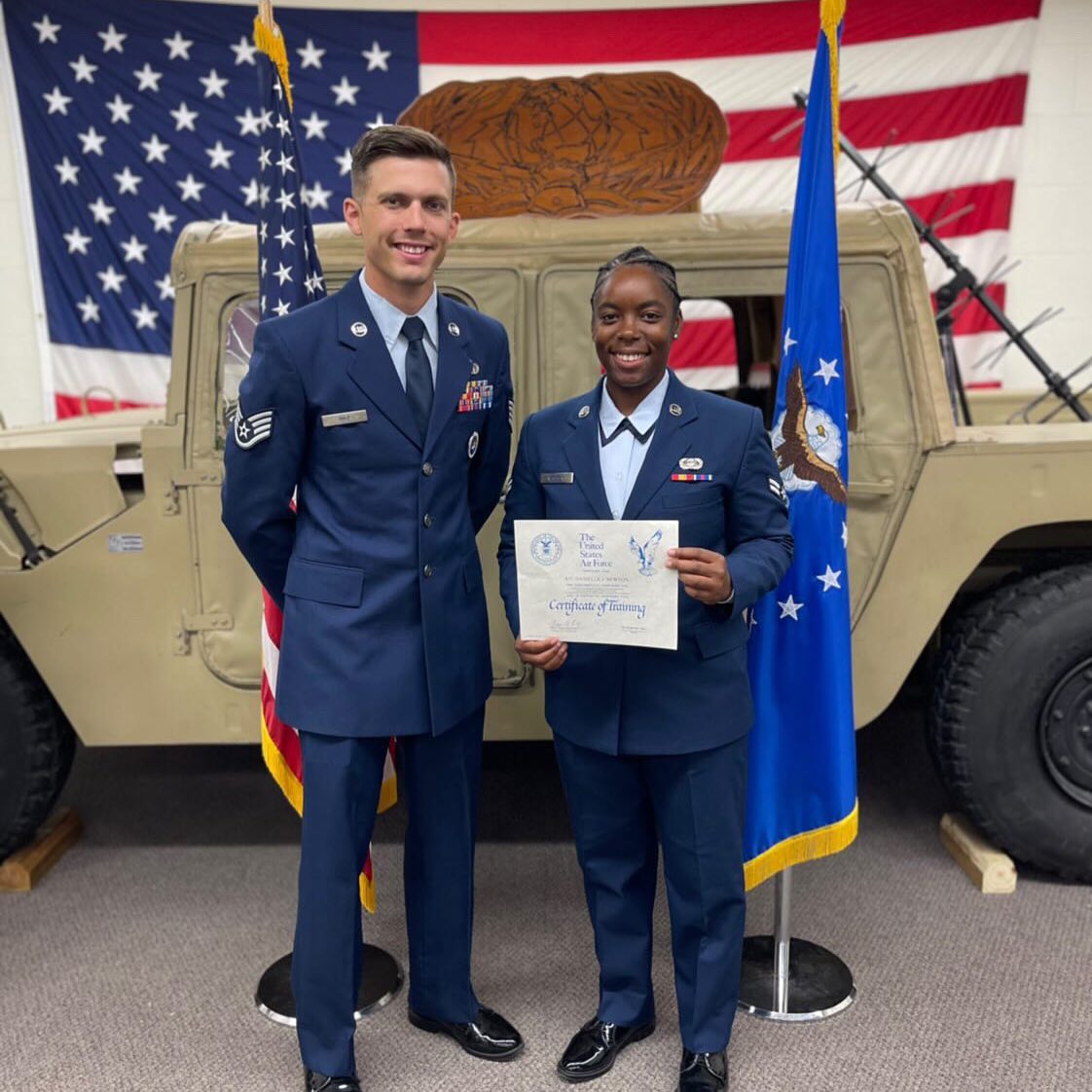 Six enlisted Airmen attended in-residence professional military education courses and another 70 earned an apprentice qualification after completing proficiency training. Additionally, 30 commissioned officers completed their third level of qualification or proficiency training.
"Professional military education is vital to Airman development and overall organizational effectiveness," said Raynal. "Air Force PME is designed and aligned with both rank appropriate leadership levels and Airman Leadership Qualities in mind and prepares Airmen as they transition from a tactical to operational and eventually to the strategic leader role."
Although the Air National Guard provides distance learning options for professional development schools, Raynal encouraged Airmen to attend in-residence when they can fit it into their schedules. He said that going in person allows them to see the Air National Guard in a different perspective through interaction with classmates from across the country, and the experience with different people in the organization can give clarity on how each Airman fits into the Air National Guard as a whole.
Ultimately, Airman Leadership Qualities taught at PME courses support organizational effectiveness as they align with the four major graded areas of executing the mission, leading people, managing resources and improving the unit. Investing in Airmen as they progress through their careers is what enables the 159th to continue to fly, fight and win.