'Always Ready' to 'Protect What Matters' no matter the response
By Staff Sgt. Noshoba Davis, Louisiana National Guard Public Affairs Office
PINEVILLE, La. – The current storm season presented a new challenge for the first responders and National Guard of Louisiana in the form of wildfires. Wildfires started spreading across the state in August, resulting in multiple parishes declaring a state of emergency and Governor John Bel Edwards declaring a state of emergency for the state.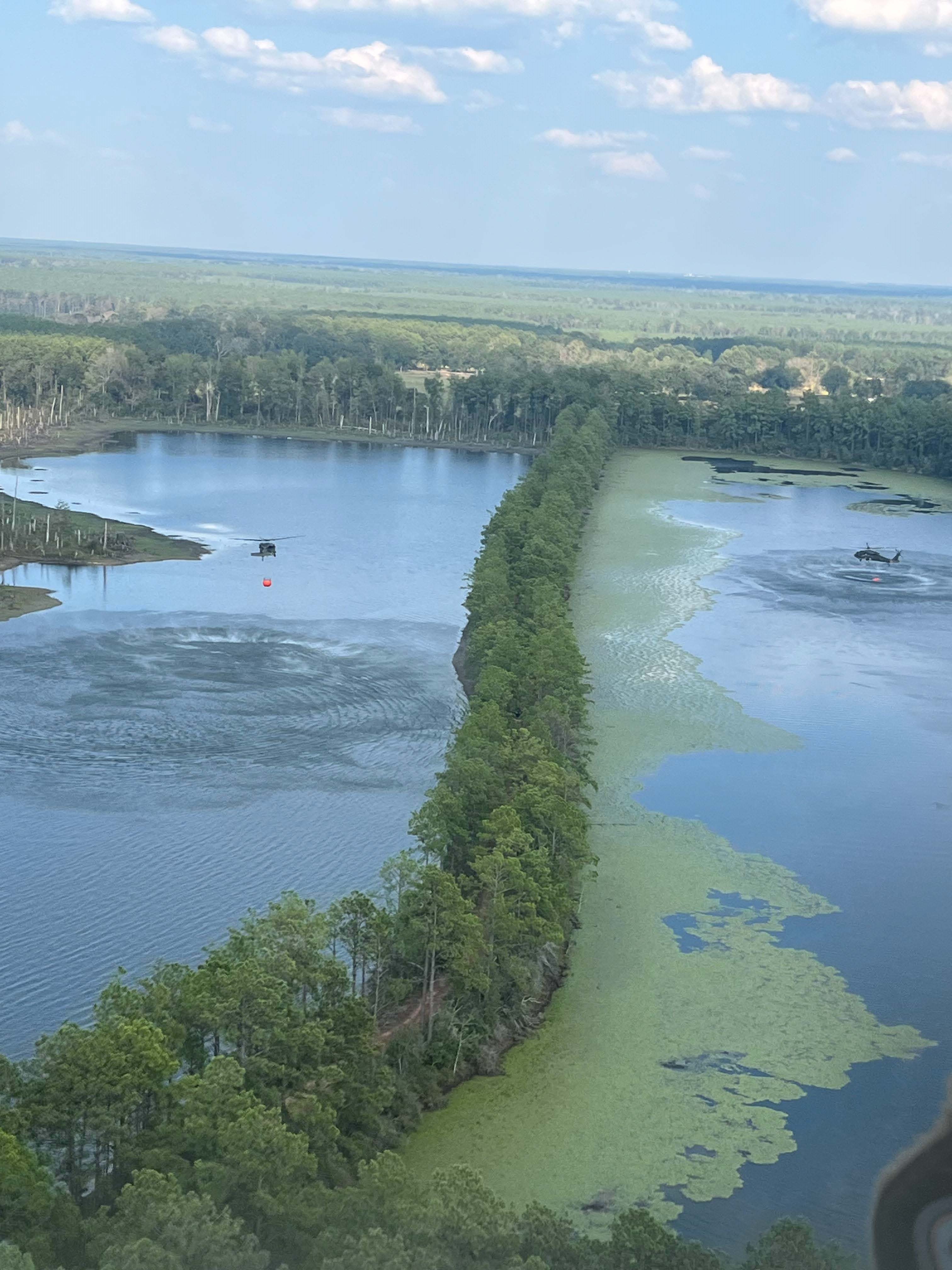 As wildfires spread, the Governor directed the Louisiana National Guard to activate Soldiers in support of the local and federal agencies to fight the ongoing fires in Beauregard, Sabine and Vernon Parishes. The LANG activated approximately 470 Soldiers, which included over 50 Guard men and women from other states that stepped up to help the LANG protect what matters.
"We have extraordinary men and women serving in the Louisiana National Guard," said Maj. Gen. Keith Waddell, the adjutant general of the LANG. "They are always ready to respond at a moment's notice and ensure our communities are taken care of whether it's here at home or overseas. I am extremely honored to serve alongside these incredible men and women."
LANG aviation efforts began on August 23, 2023, with Emergency Management Assistance Compact helicopter crews joining the fight on August 24, 2023. LANG and EMAC helicopter crews conducted water-drop operations throughout Beauregard, Sabine and Vernon Parishes in coordination with the Louisiana Department of Agriculture and Forestry, Louisiana State Fire Marshal's office and local and federal agencies.
The augmentation to the LANG aerial firefighting, through EMAC support from Oklahoma, Tennessee, Arkansas, Alabama and New Jersey, resulted in a rotation of UH-60 Black Hawks and CH-47 Helicopters that provided over 474 hours of flight time and over 1.2 million gallons (2,241 loads) of water dropped in support of firefighting operations.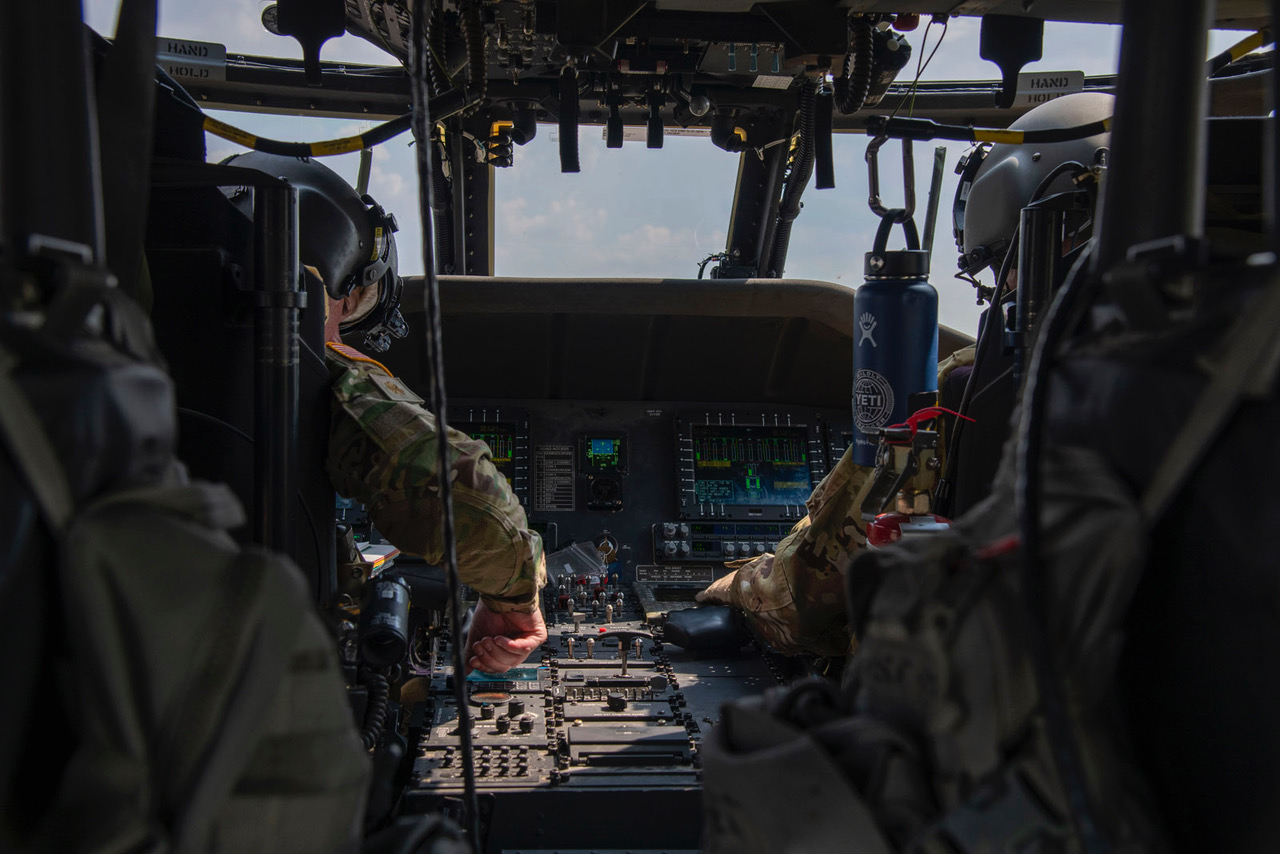 While the flames were fought from the sky, LANG engineers provided support to the ground effort. On August 24, 2023, the LANG began deploying engineer assessment teams and equipment operators to Beauregard Parish to support the firefighting operations near and in Merryville, Louisiana.
Additionally, the engineers supported firefighting efforts in Sabine and Vernon Parishes. The engineers worked in coordination with the Louisiana Department of Agriculture and Forestry to increase the width of existing firebreaks and create additional firebreaks to help contain and stop the spread of wildfires.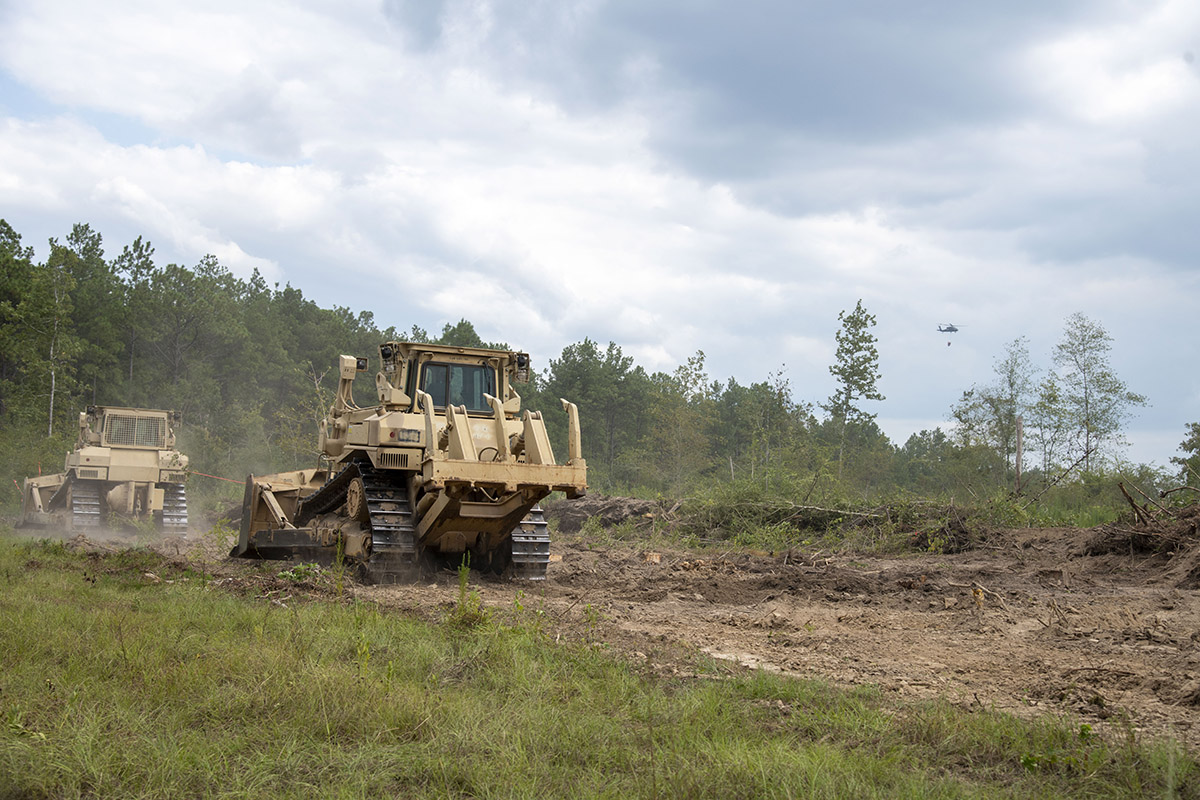 The engineers provided over 30 bulldozers with operators, resulting in over 875 blade hours and 370,818 meters (231.8 miles) of linear firebreaks cleared.
The LANG also provided liaison officers in the affected areas to facilitate timely coordination for support and provided support to quick response evacuation missions.
As the LANG worked diligently to support firefighting missions, local communities ensured the LANG and first responders knew they were appreciated by providing water, Gatorade, snacks and home-cooked meals.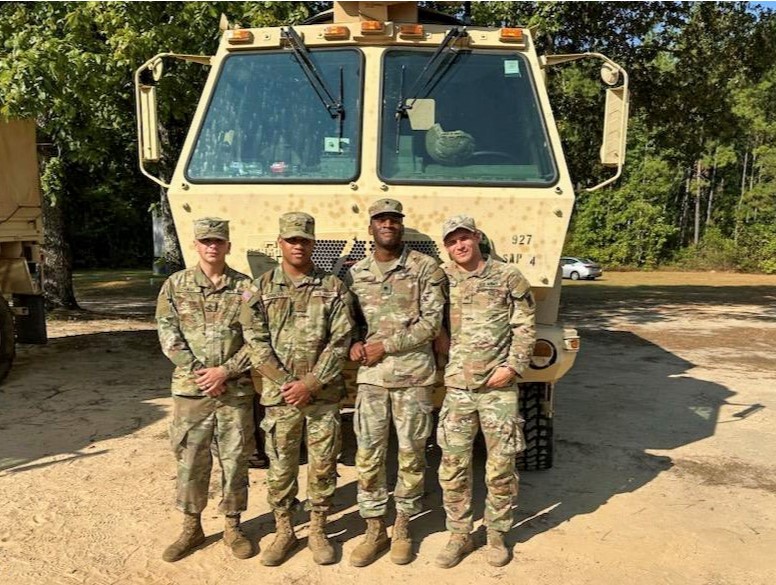 "Thank you for all the support from our fellow state agencies, local partners, communities, other states and federal agencies. All hazard responses require collaboration and cooperation between every agency and partner involved," said Waddell. "It is always humbling and impressive to see the coordinated efforts that enable first responders to quickly mitigate a tragic event."