First Air Traffic Controller in Army Promoted to Chief Warrant Officer 5 in La. Guard
By Spc. Duncan Foote, Louisiana National Guard Public Affairs Office
NEW ORLEANS – The Louisiana National Guard promoted Chief Warrant Officer 5 Mark Head during an official ceremony at Army Aviation Support Facility #1 in Hammond, La., Oct. 13.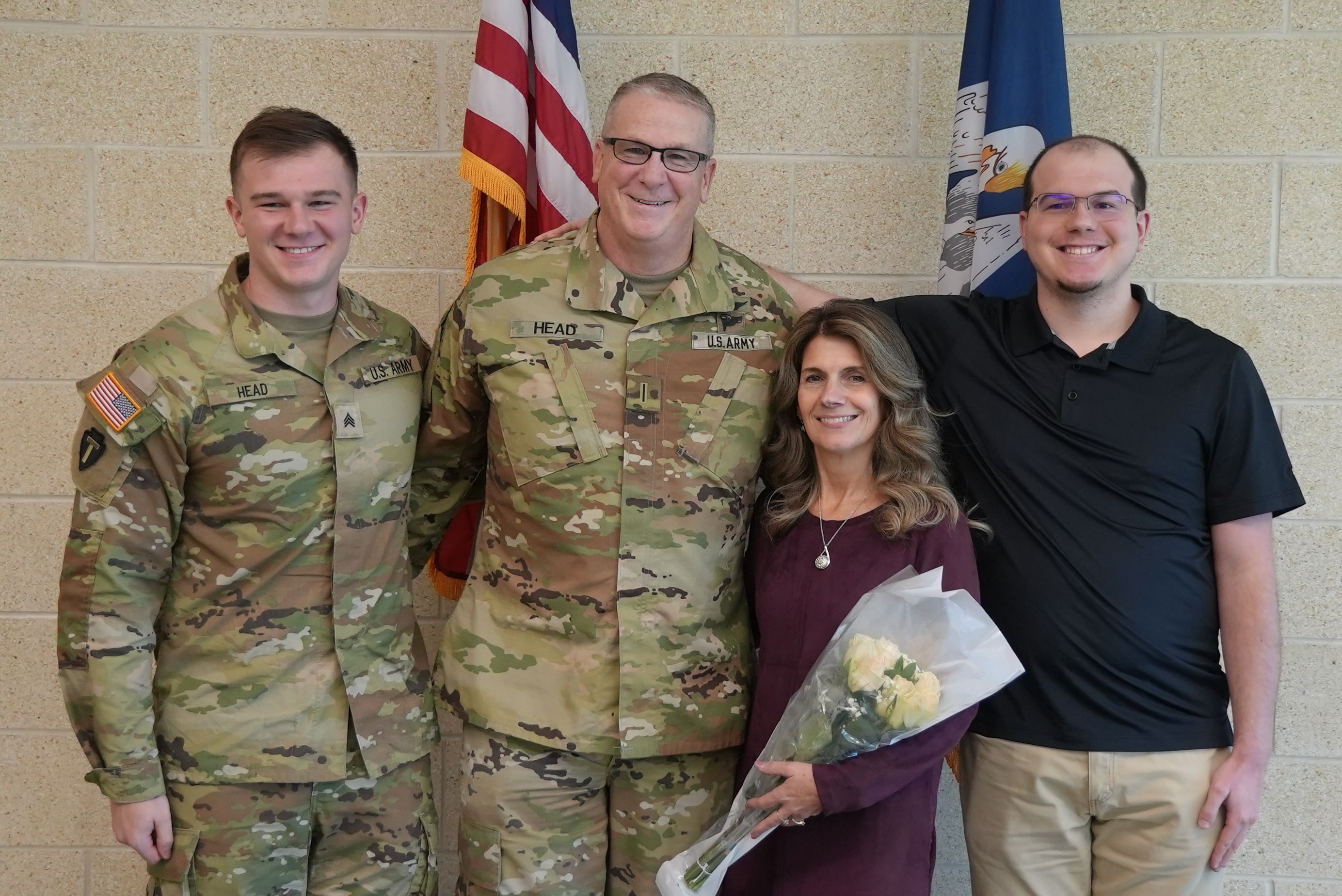 Head was joined by family members, friends, colleagues and distinguished guests, including Chief Warrant Officer 5 Robin Williams, LANG's 8th command chief warrant officer.
"Chief Head is a master of his profession," said Williams. "He is a consummate professional who is 100% dedicated to the LANG. As the first-ever chief warrant officer 5 Air Traffic Control Technician in the Army, he always goes out of his way to train and mentor other ATCs; he's always ready and always there."
During the ceremony, Head thanked his loved ones for keeping him grounded during his career and playing an instrumental part in reaching the rank of chief warrant officer 5.
"I'm very proud to share this with my family. Their unending support is the reason I was able to accomplish this goal," expressed Head.
After spending sixteen years as an enlisted Soldier, Head decided to become a technical expert in the ATC field. Over the years, Head's hard work and persistence have culminated in this promotion to chief warrant officer 5, where he will be expected to provide leader development, mentorship, advice and counsel to other warrant officers and branch officers.
"You must be able to work in extremely stressful situations while being able to foresee possible issues and develop solutions before they even happen," said Head.
Head explained earning the rank of chief warrant officer 5 is the pinnacle of his career.
"I'm very proud to have achieved this rank, and even more proud to be the first 150A (ATC) chief warrant officer 5 in the Army. All the work has been worth it, and that is very rewarding," said Head.
Throughout his 33-year military career, Head has held various leadership roles and is currently the ATC standardization officer for the 204th Theater Air Operations Group in Hammond, Louisiana. As the ATC standardization officer, Head is responsible for operational standards within the LANG that involve air traffic control.
Since becoming a warrant officer, Head has become recognized as a subject matter expert for ATCs within the LANG and is known for his commitment, dedication and passion applied to every situation he encounters.
Having passed the 33-year service mark in the U.S. Military, Chief Warrant Officer 5 Head expressed supreme gratitude to those who have served alongside him throughout his career.
"I've had the distinct pleasure of working with some of the very best and brightest Soldiers in the Army," said Head. "Everyone, in their own way, has either supported me, motivated me or executed for me to complete the mission. We all work as a team, and it was definitely a team effort to achieve this."