La. Army Guard honors seven Soldiers following deployment
By Staff Sgt. Garrett Dipuma, 241st Mobile Public Affairs Detachment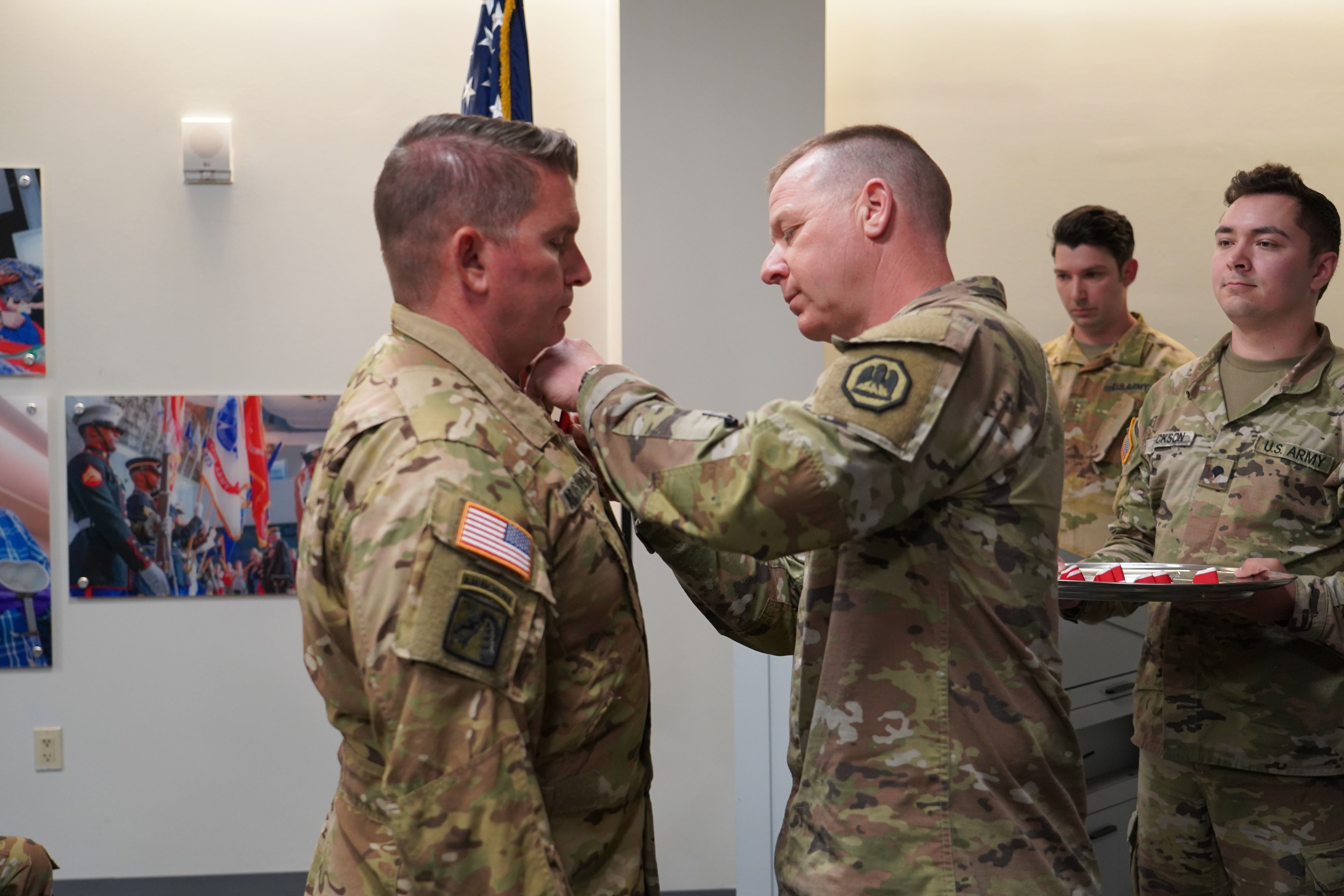 NEW ORLEANS – The Louisiana Army National Guard honored seven Soldiers from Detachment 7, A Company, 2nd Battalion, 641st Aviation Regiment during a yellow ribbon ceremony held at the National WWII Museum in New Orleans, March 11.
The aviators, headquartered in Hammond, Louisiana, were responsible for providing air transport for distinguished visitors and area commanders throughout the Central Command area of operations in support of operations Inherent Resolve and Spartan Shield and partnered with an additional six Soldiers from the Puerto Rico National Guard.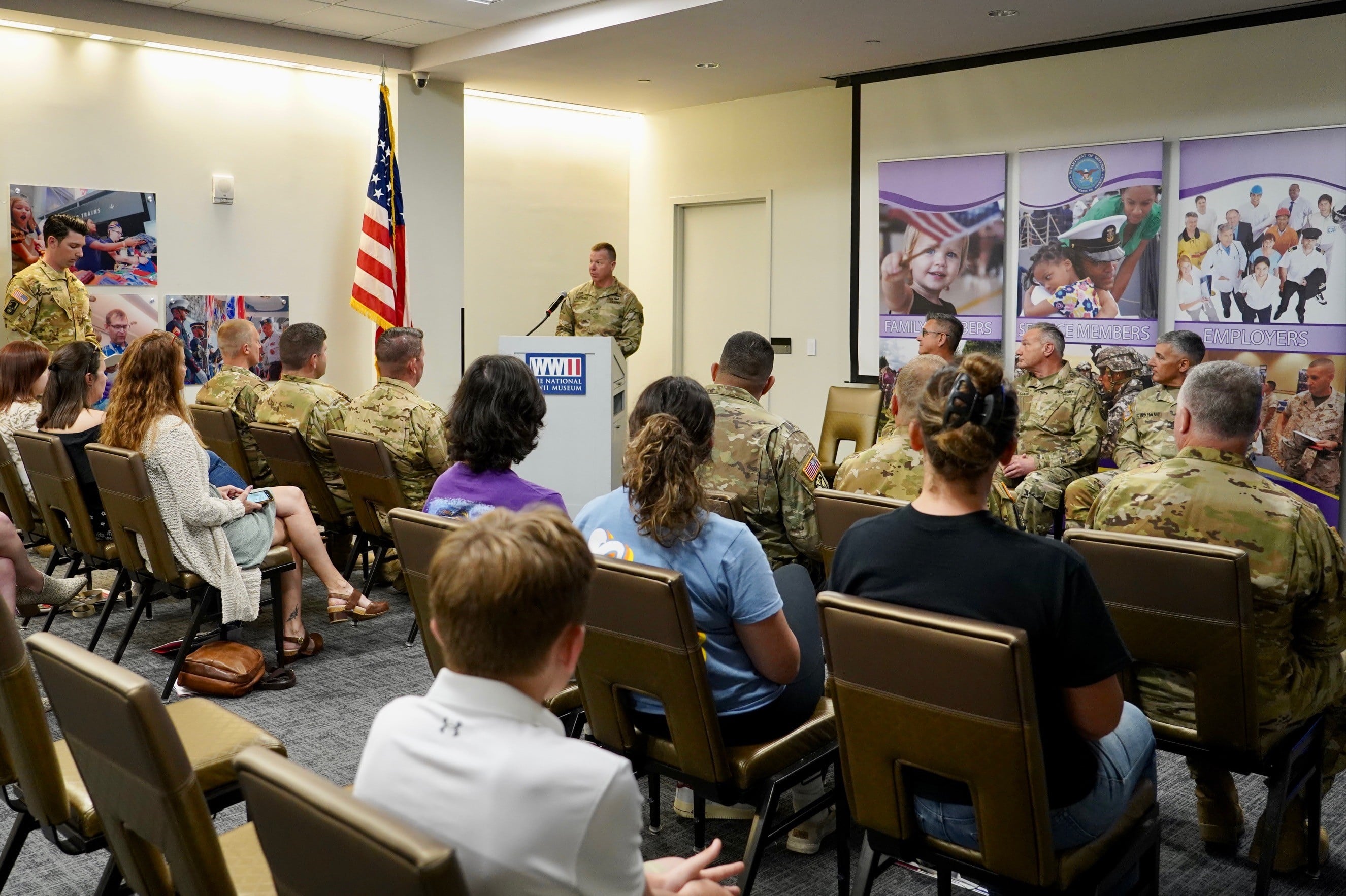 "Each of you hold your head high and be proud of your accomplishments. You continue to represent the best of the Louisiana National Guard and the United States Army," said Brig. Gen. Thomas Friloux, LANG director of the joint staff. "Now that you're home, ensure that you take care of your spiritual, mental, physical and financial well-being and also continue to watch out for one another."
Over the course of the nine-month deployment, the flight crew flew 1,361 flight hours and transported more than 1,700 passengers and 105,000 pounds of cargo through countries including Bahrain, Iraq, Israel, Jordan, Kuwait, Qatar, Saudi Arabia and the United Arab Emirates.