La. Guard honors Airmen deploying for Operation Noble Eagle
By: Tech. Sgt. Phuong Au, 159th Fighter Wing Public Affairs
Airmen from the Louisiana National Guard's 159th Fighter Wing were honored in a deployment ceremony at Naval Air Station Joint Reserve Base New Orleans on March 13.
Operation Noble Eagle is the North American Aerospace Defense command's way of protecting the air traffic approaching and traveling through North American airspace. It was formed after the attacks on 9/11 to support the U.S. and Canadian military's Homeland Defense mission.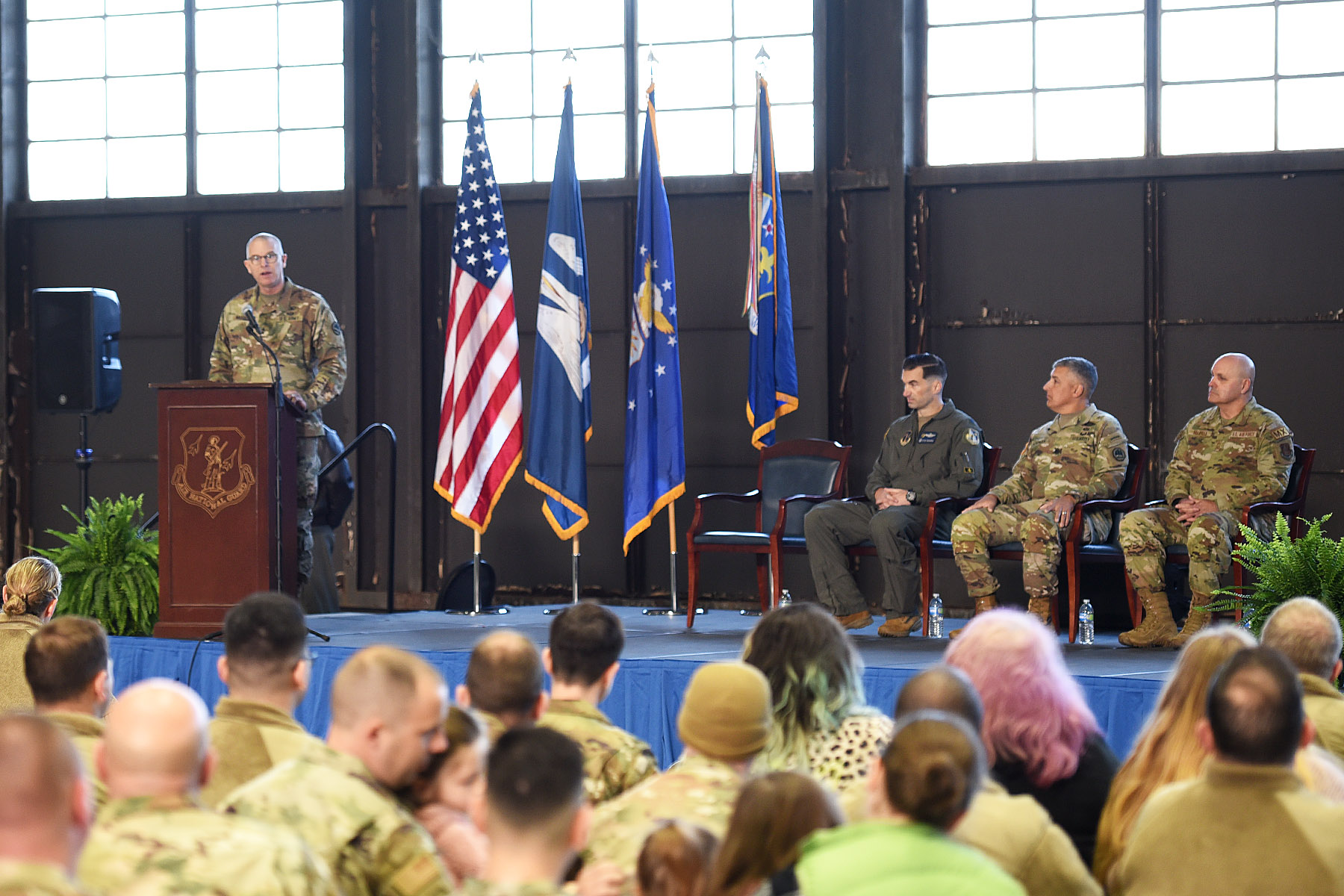 Maj. Gen. Keith Waddell, adjutant general of the LANG, spoke highly of the spirited Airmen ready to support their nation and the commander in chief, and extended his gratitude toward the families of our service members.
"Thank you for being a part of the one percent that serves our country. You took an oath to support and defend our country, and your service enables the preservation of our freedoms and constitutional rights," said Waddell. "I implore each of you to look out for one another, be safe, be excellent every day, and listen and respect your teammates."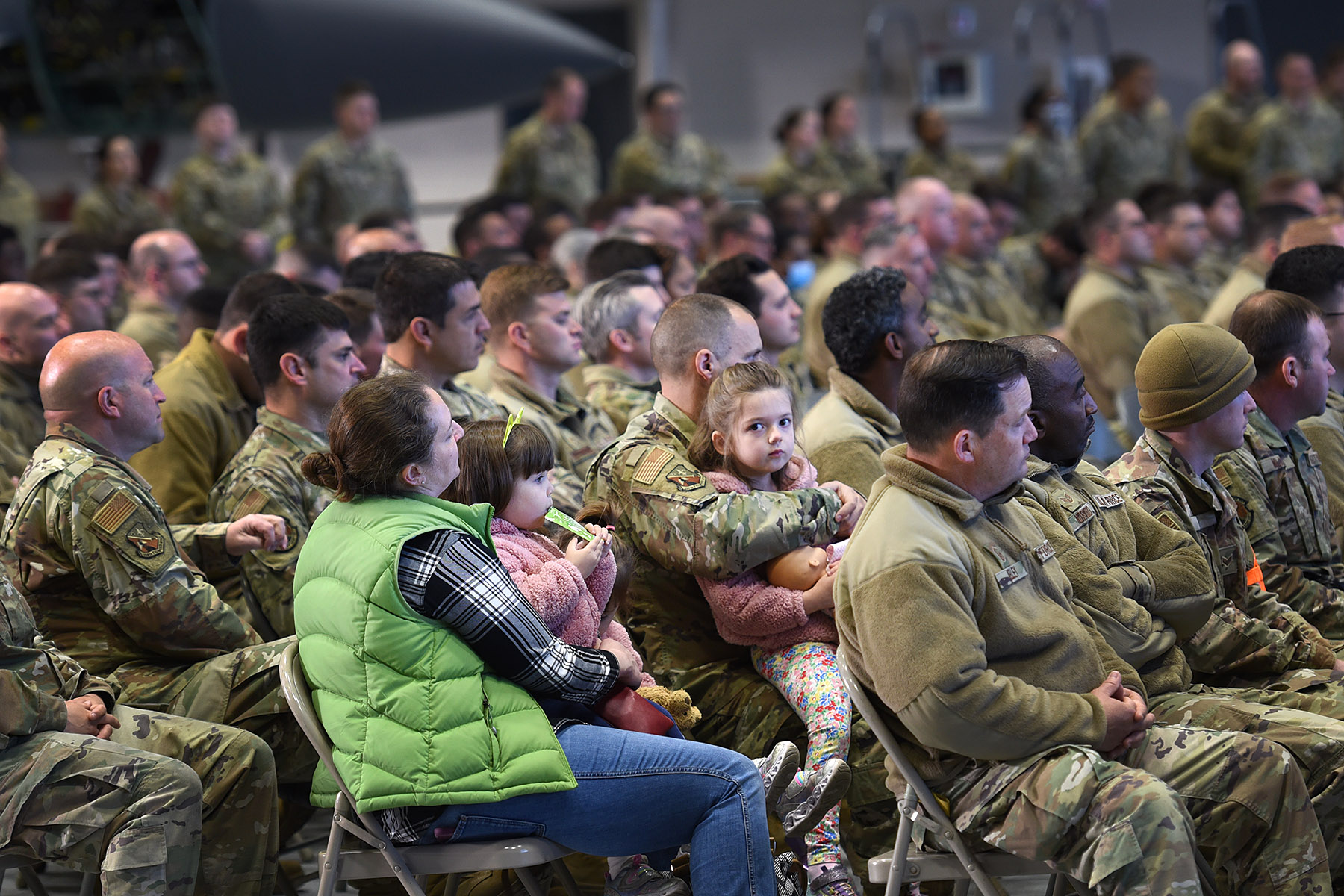 Lt. Col. Joshua Higgins, commander of the 122nd Fighter Squadron, is honored to be among dedicated Airmen. Higgins is deeply appreciative of the support from the service member's family during their deployment.
"I'm always proud and honored to be associated with the LANG as well as the 159th FW. A lot of work has gone into getting us out the door, and I think we are very well prepared for this mission," said Higgins. "To all the deploying Airmen out there, thank you for your dedication and sacrifice."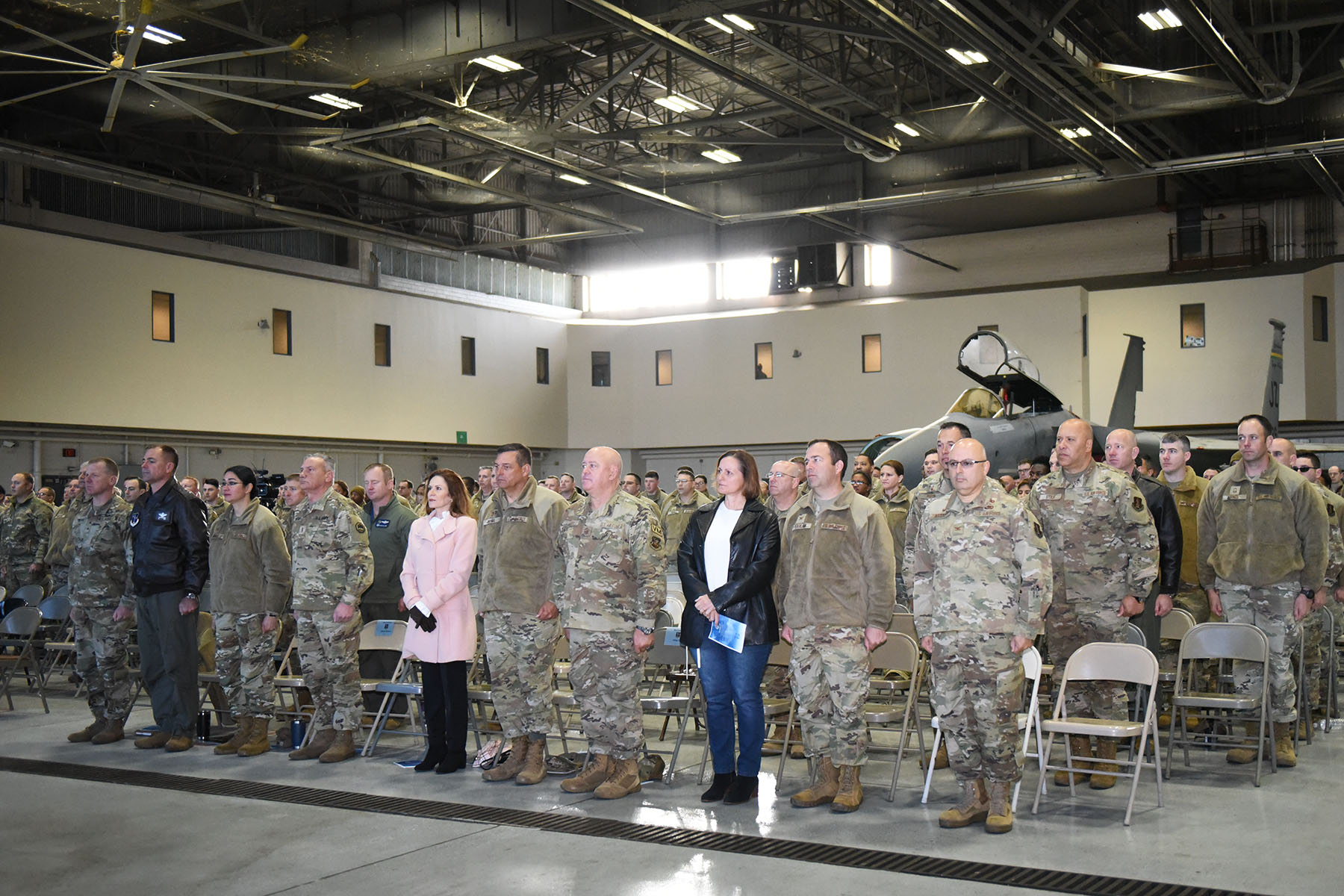 Operation Noble Eagle is an ongoing mission that will continue to monitor and protect air traffic within the North American airspace. The 159th FW remains mission ready to protect the state and nation when called upon.