La. Guard kickstarts summer with annual military kids' camp
By Staff Sgt. Noshoba Davis, Louisiana National Guard Public Affairs
PINEVILLE, La. – The Louisiana National Guard hosted its annual military kids' Youth Leadership Camp and Camp Pelican Pride at the Louisiana National Guard Training Center – Pineville, June 14 – 23.
Children and siblings of Louisiana Soldiers and Airmen spent four days attending the fun, military-style summer camp, going through different tracks, which included marching, obstacle courses, archery shooting and resilience and disaster preparedness training.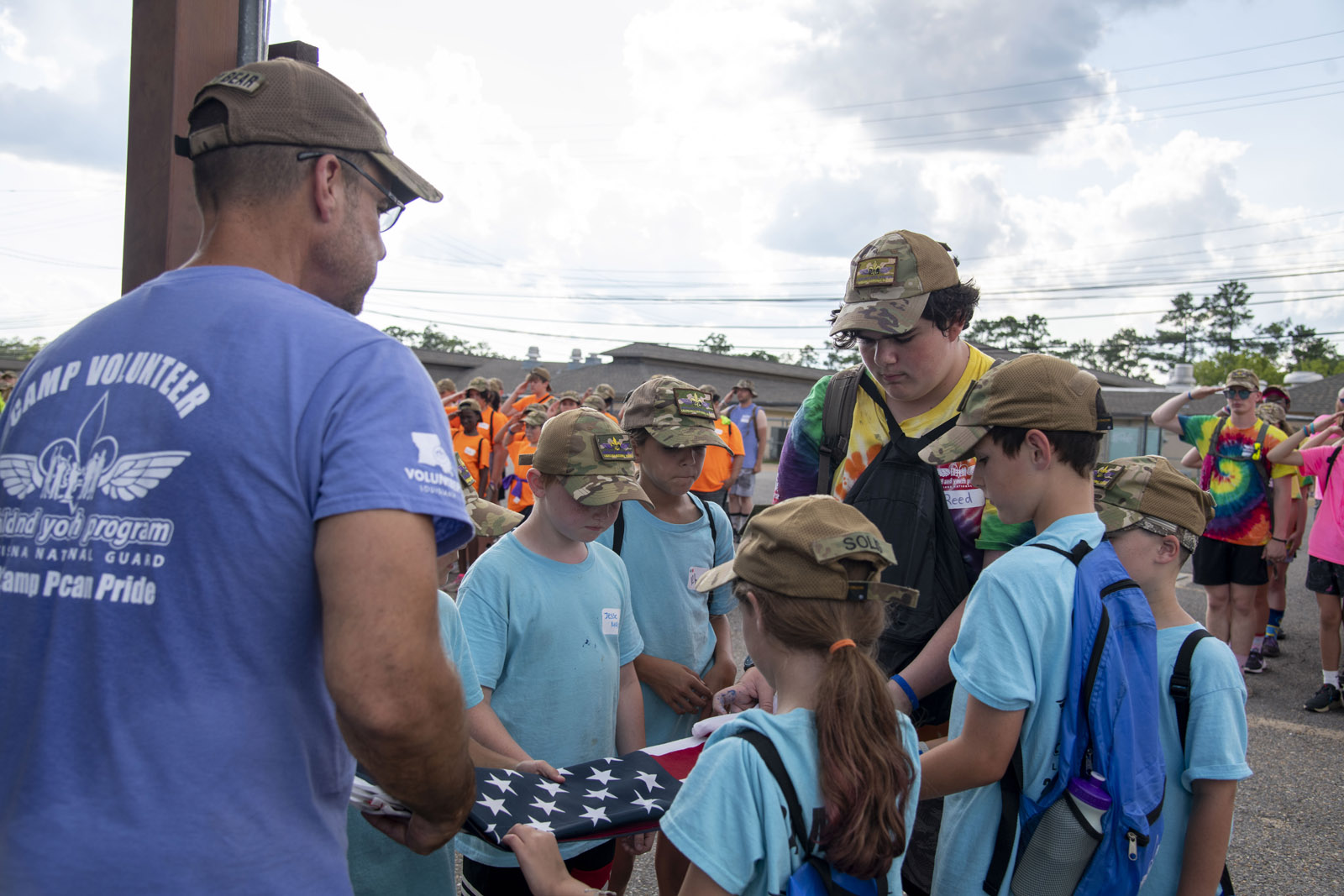 "The purpose is to build strong relationships, teach life skills and teamwork, introduce the kids to military environments and have fun," said Command Sgt. Maj. Larry Johnson, director of the Office of Family Programs, who served as the camp commandant. "As commandant, I have enjoyed seeing the campers, junior support staff and volunteers that come back every year to assist in some capacity."
The annual LANG military kids' camp, often called Kids' AT, began in 1997 and allows youth to build relationships with other children who understand experiences that are unique to children of service members both deployed and stateside.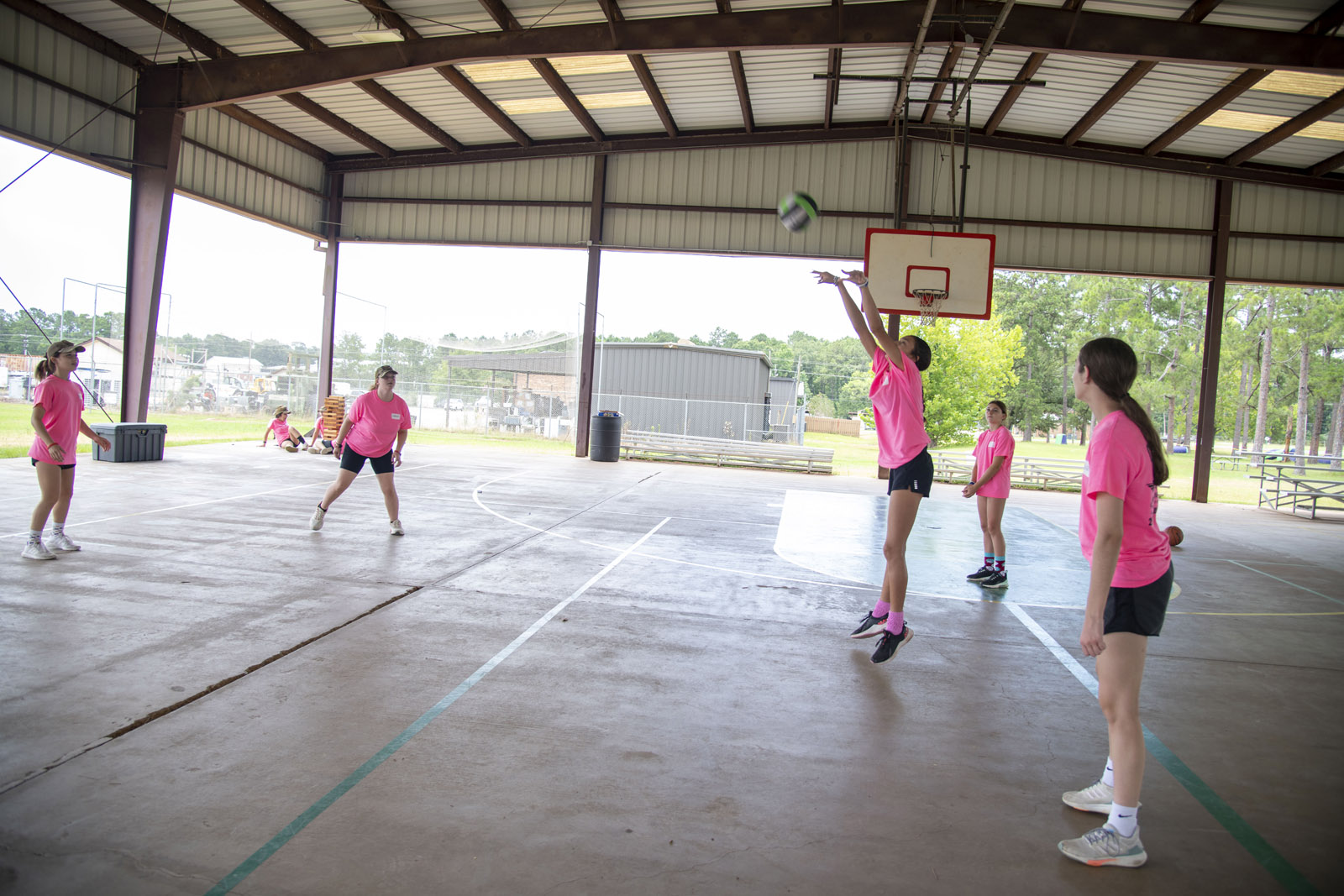 Prior to Camp Pelican Pride beginning, teenagers, ranging from 14-18 years old, of LANG Soldiers and Airmen spent five daysattending Youth Leadership Camp with hopes of becoming a Junior Support Staff during CPP.
"The teenagers have to show leadership skills, take initiative, have a positive attitude and want to make a difference in a camper's life," said Mrs. Mikelle Ricou, LANG Child and Youth Program coordinator.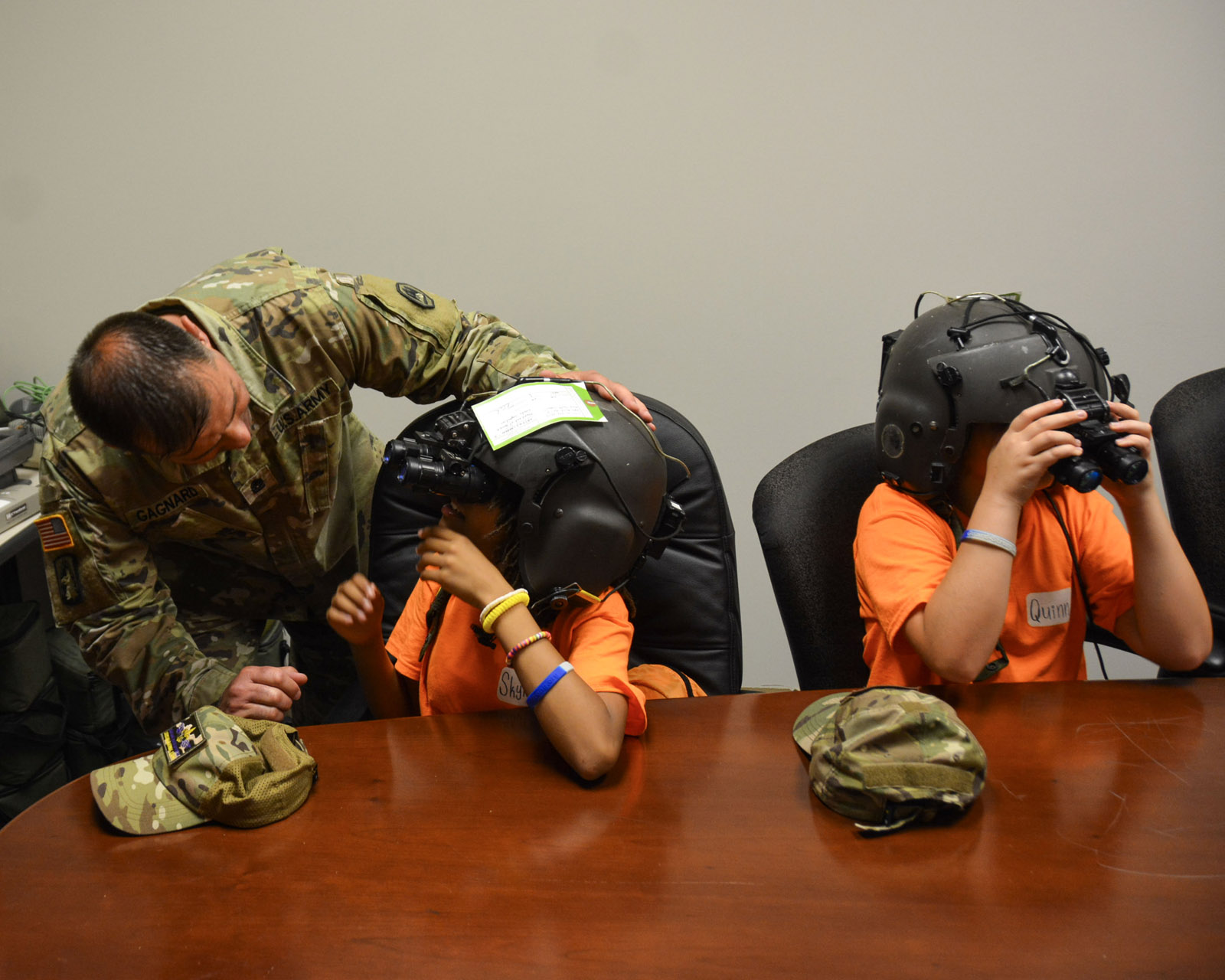 While attending YLC, the teenagers are given leadership opportunities while learning life skills and how to assist platoon leaders during CPP. Throughout the week, each YLC camper is evaluated on each task performed and must meet a certain score at the end of the week to become a JSS.
Second year JSS and Youngsville native, Reed Ramos said he wanted to connect with the campers and that the experiences he has had as a camper mean everything to him.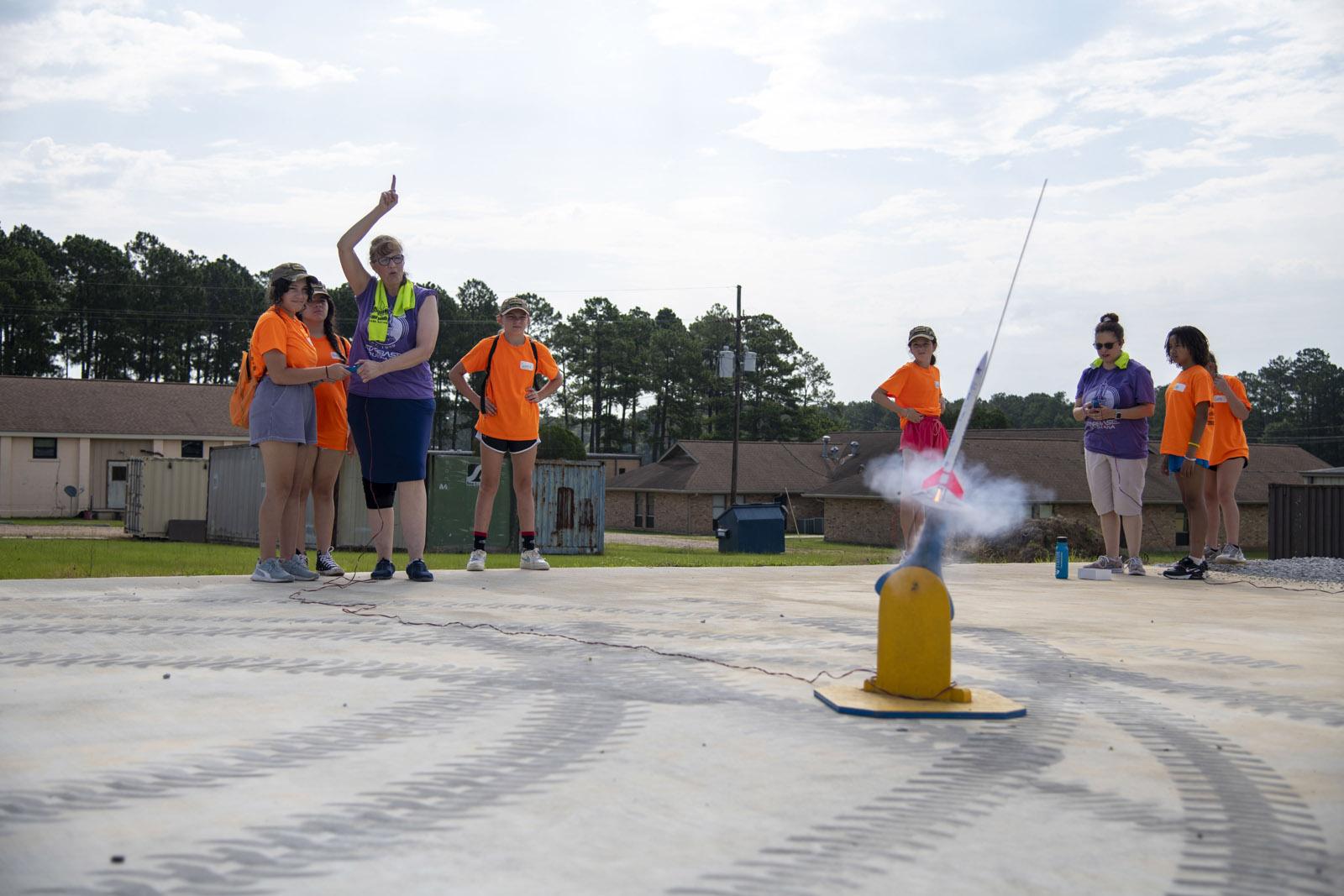 "I really enjoy helping the kids come out of their shells. It's more than just a camp in my eyes, it's an escape where I can be myself. I can be loud, hyper, but no matterwhat, I'm accepted," said Ramos. "I remember coming to this camp the summer after my grandpa passed, one of the darkest periods in my life, but for one short five-day period, that sadness disappeared."
Campers at Camp Pelican Pride, ranging from 8-13 years old, are divided into age-specific platoons with adult leaders, just like a military unit. The week is full of events that teach the youth about the military and what it's like to be a Louisiana National Guardsman.
"The most beneficial thing to me is being able to connect with kids who have the same experiences as I do, having one or two parents in the military. That's the one thing that makes Camp Pelican Pride a special place because of how understanding and welcoming everyone is," said camper Juliana Saint.
Saint has attended CPP for seven years and enjoys getting to see old friends while meeting new people.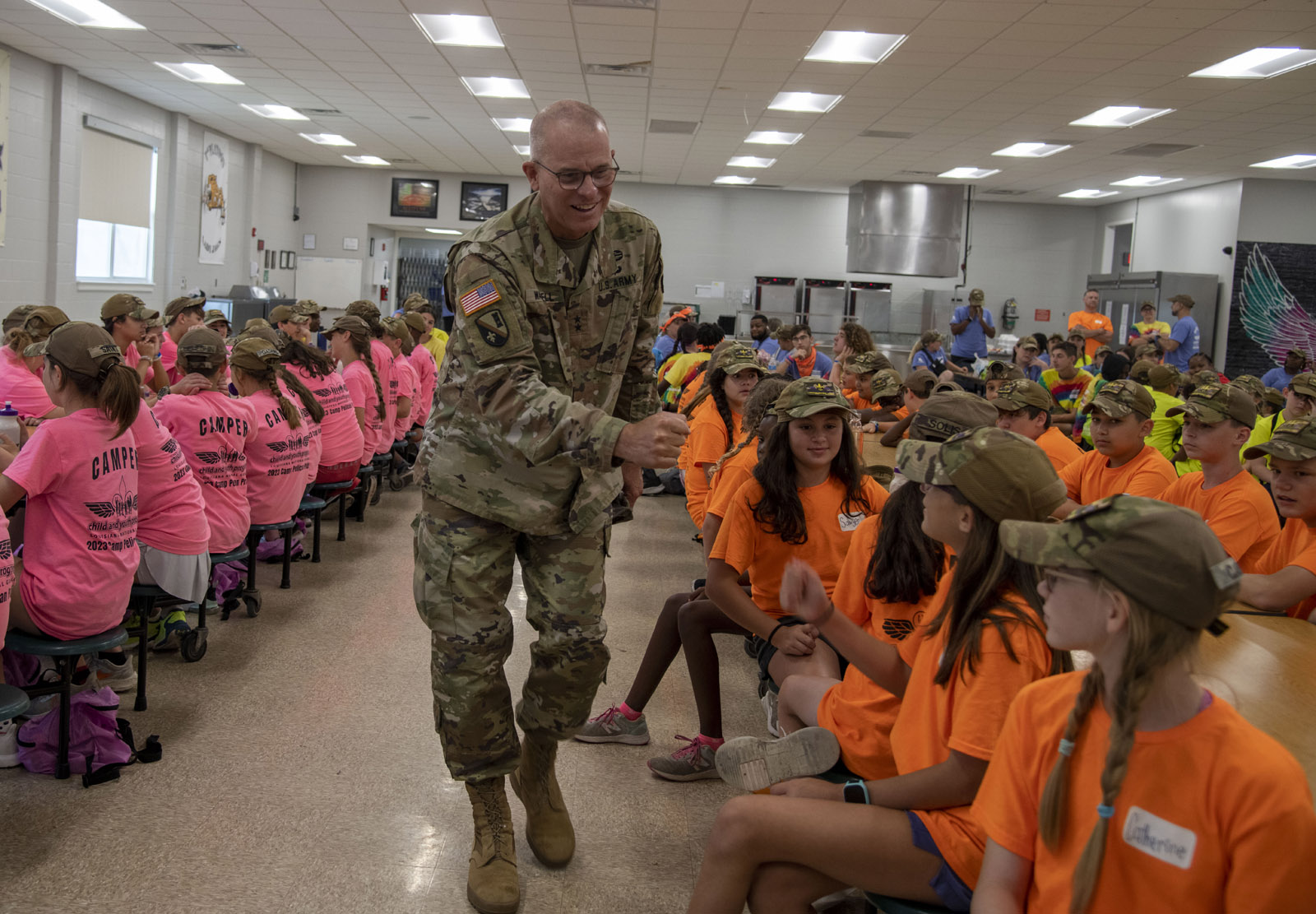 "Being able to grow and make new memories with all of my friends from past years is very special to me and is unique to the camp because you won't be able to make those connections anywhere else," said Saint.
This year, over 100 military youth attended the two camps, and many were recognized each day for their efforts, including the Kindness Award presented by Maj. Gen. Keith Waddell, adjutant general of the LANG. This award is presented to one camper per platoon each day who was witnessed going out of their way to assist others.
"Thank you for taking time out to be here at the camp. I hope to see you all next year," said Waddell.
In addition to presenting Kindness Awards, Waddell presented Mrs. Angela Ott with the Louisiana Distinguished Civilian Service Medal for her contribution to the camps and State Family Programs.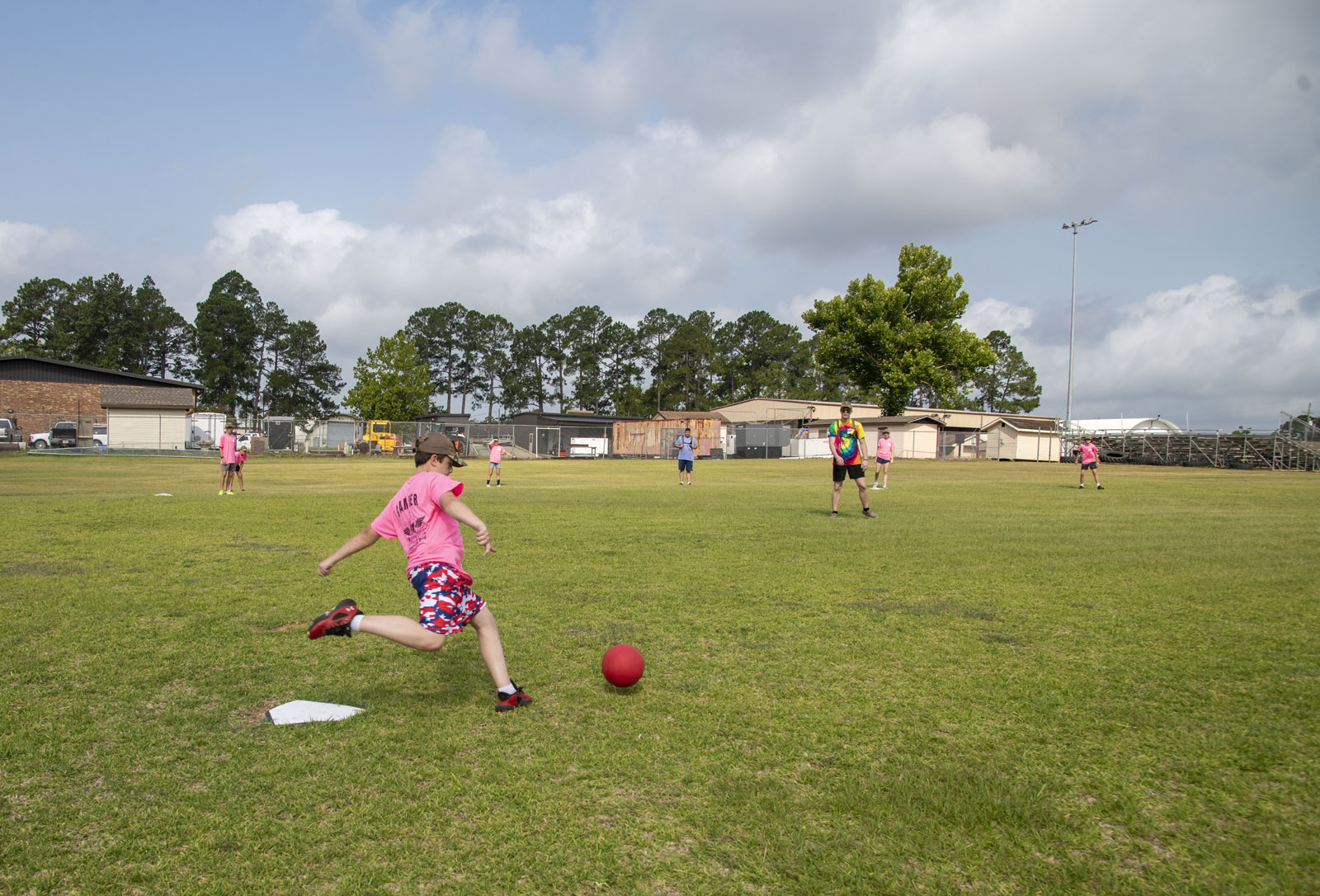 "Many of us here have had the opportunity to work with Mrs. Angela Ott, and when you look at the fabric of this program, her name is all over it. Thank you for the impact you've had on the kids and our organization. It's going to live on for many years to come," said Waddell.
Her husband and daughter, Mallory Ott, were in attendance and her daughter said she wishes everybody could have a friend like her mom and that she loves every child that comes through the program as her own.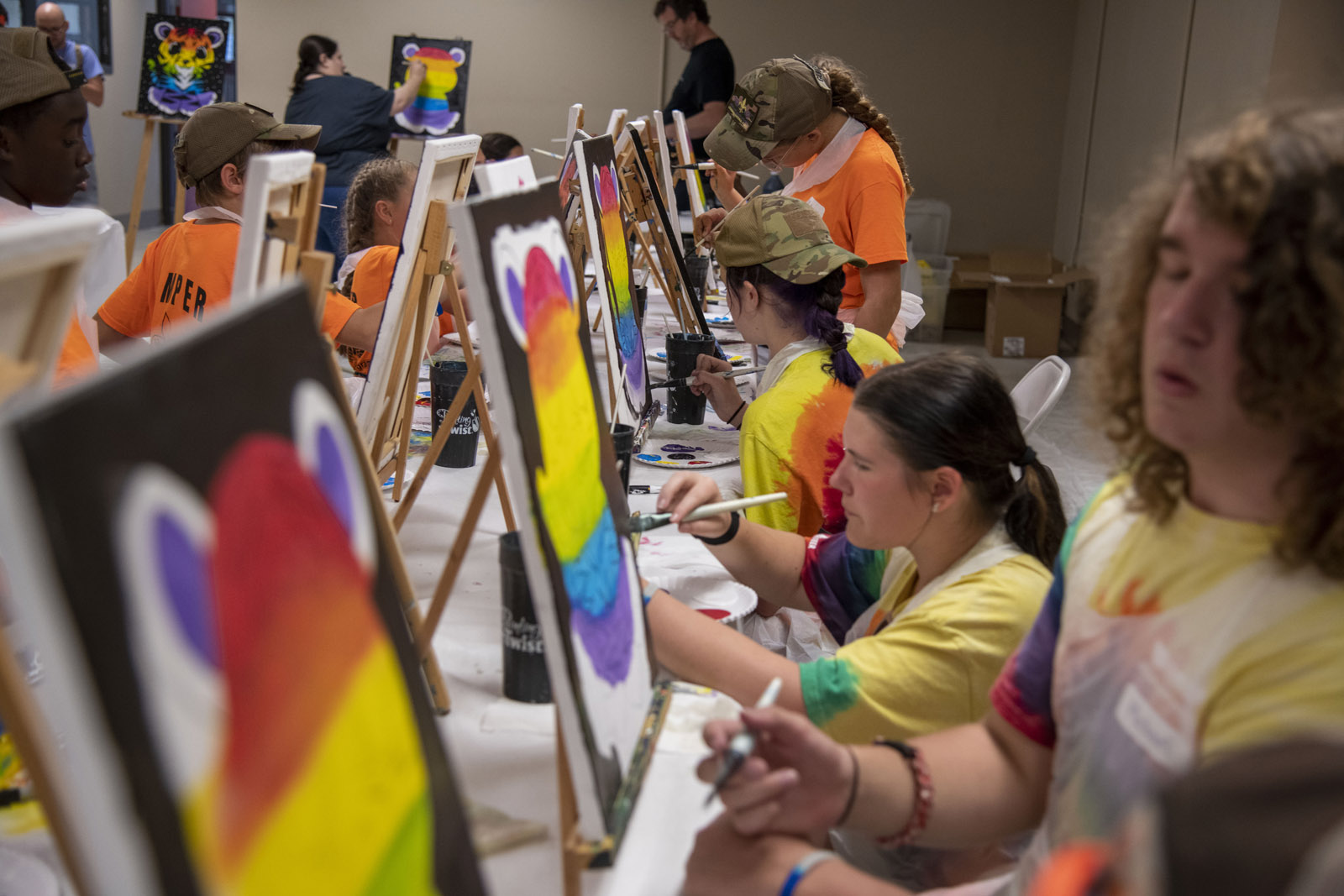 "For anyone that knows my mom, knows she leads with her heart. The kids and young adults that come every year are a testament to the dedication and love she haspoured into this program," said Mallory Ott. "I can only hope to impact even half the people my mom did and continues to do every day."
Many of the adults and teens who volunteer at these camps are former campers who have grown up with each other through the years, such as Mallory Ott, who has participated in the camp for 15 years as a camper, then JSS and now an adult volunteer.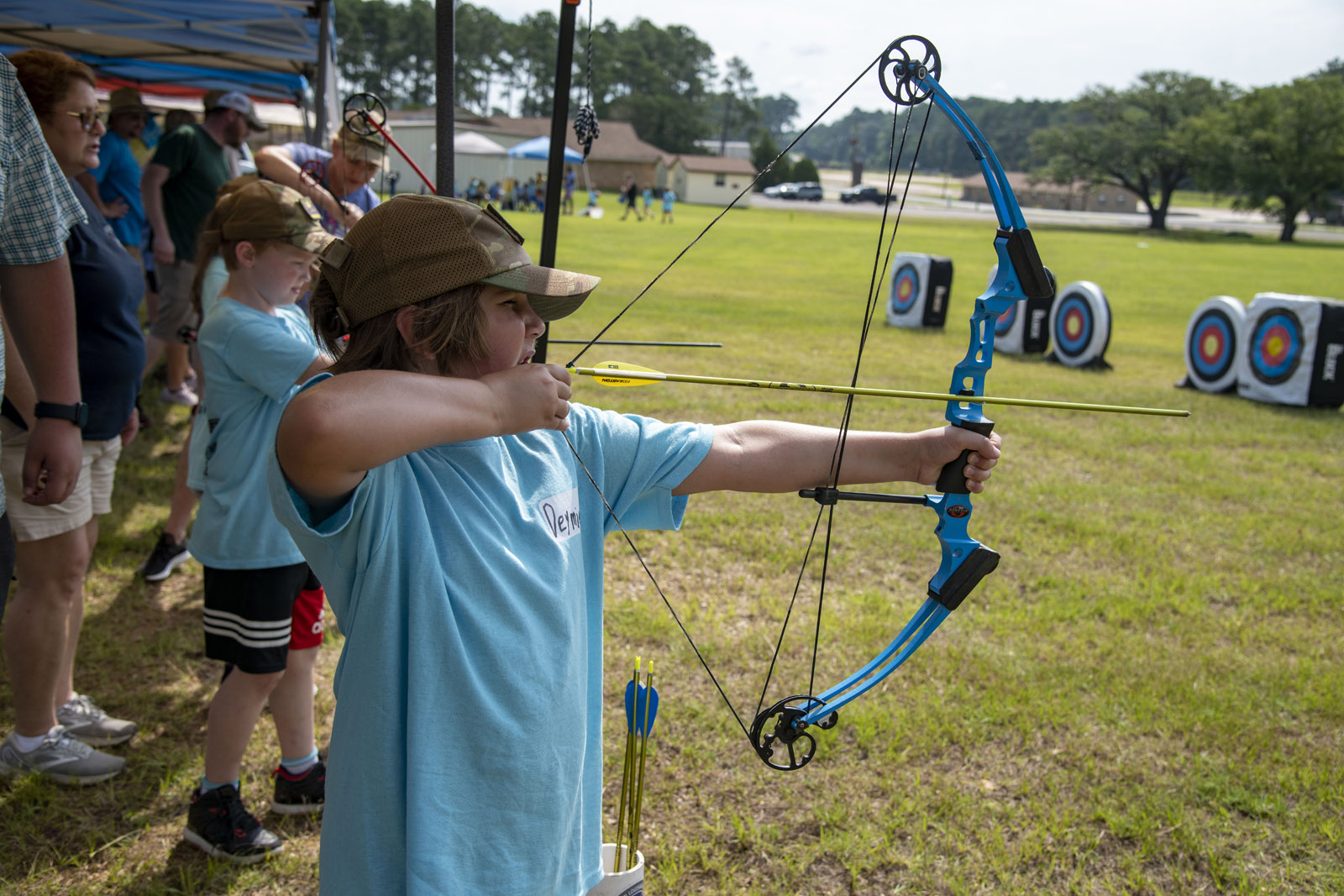 "This camp has molded me into the person I am today. I learned so much as a camper about myself and resilience, so I want to do as much as I can to give back to the people who have given me so much," said Mallory Ott. "I love the relationships that I am able to build with the kids. As military kids, we share a bond that many will never understand, so I can only hope that I am serving as a positive influence and role model in their lives."
Raynee Gaubert, a wife to a member of the LANG and parent of three campers, has volunteered at the camps since 2015.
"I don't remember why I volunteered the first time, but I can say the relationships built are the reason I keep volunteering," said Gaubert.