La. Guard's special disaster-response team trained, ready to respond
By Sgt. 1st. Class Denis B. Ricou, Louisiana National Guard Public Affairs Office
NEW ORLEANS – The Louisiana National Guard's special disaster-response team concluded three days of training with a culminating exercise at the Joint Emergency Services Training Center (JESTC) in Zachary, Apr. 5-7.
The specialized Chemical, Biological, Radiological/Nuclear and High Yield Explosive (CBRNE) – Enhanced Response Force Package (CERFP) team typically trains annually to ensure it is ready to assist local, state and federal agencies if called upon. The unit provides capabilities to perform patient decontamination, emergency medical services and casualty search and extraction.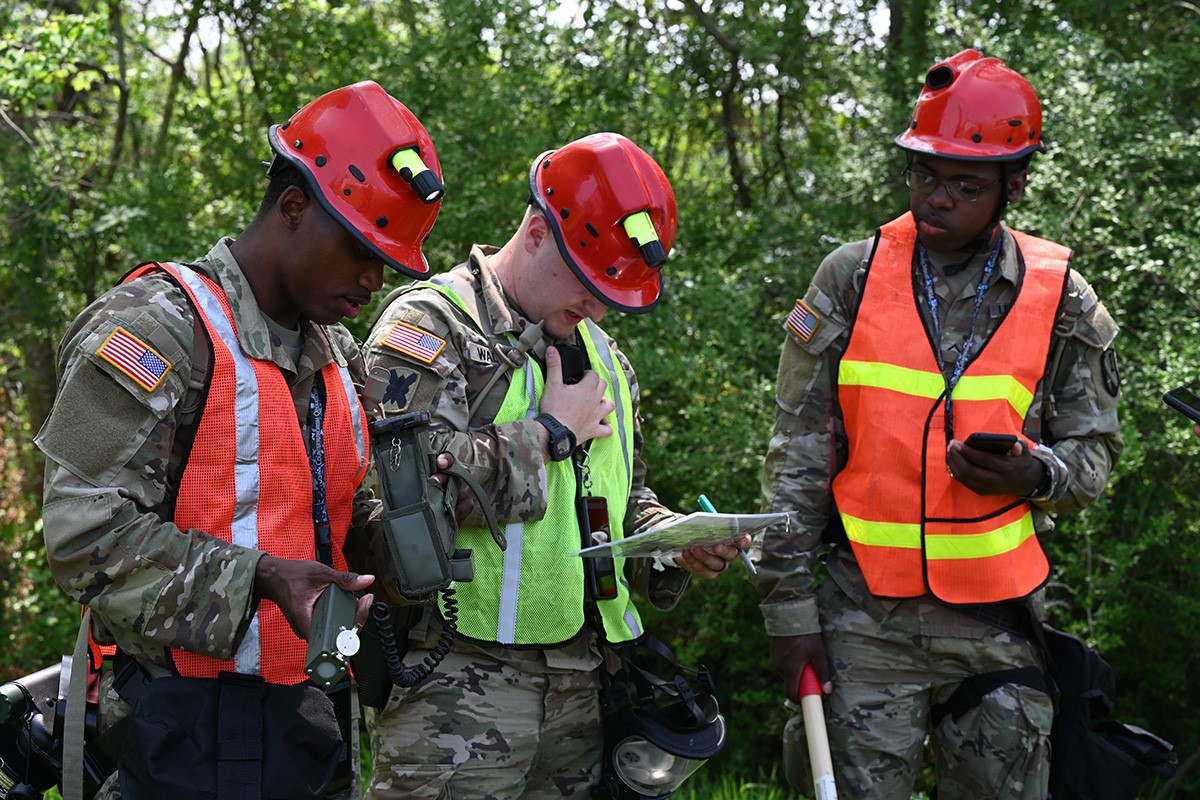 "This year's exercise allows us to come together to start training again as one entity. Due to COVID, we haven't been able to do this for the past two years," said Col. Katrina Lloyd, commander of the 61st Troop Command. "Our Louisiana National Guard teams are out here once again working with our civilian counterparts, a CERFP unit from Kentucky, as well as our State Partnership Program partners from Belize and Haiti."
The CERFP trains continuously in order to remain proficient and ready to deploy within six hours to any location in FEMA Region 6, which includes Arkansas, Louisiana, New Mexico, Oklahoma and Texas.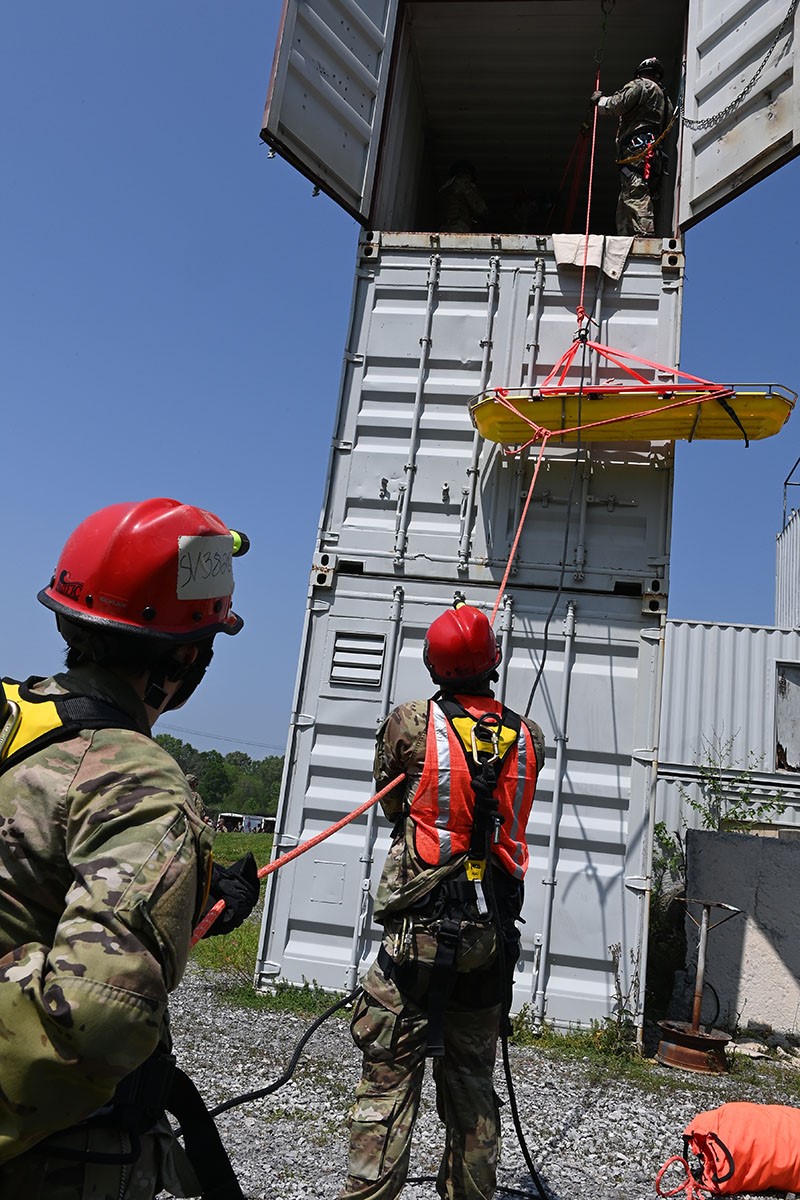 "The Air Guard is the medical element of the CERFP, handling mass casualty intake, triage and evacuation of patients," said Lt. Col. Dorrie Stahl, commander of Det. 1 of the Louisiana Air National Guard. "Our team actually stood up for real-world missions following Hurricane Ida outside of Terrebonne General Medical Center in Houma."
Army and Air Guard assets designated as CERFP include decontamination and search and extraction units from the 61st TC in Baton Rouge, a fatality recovery unit and Joint Incident Site Communication Capability unit from the 159th Fighter Wing in Belle Chasse and members of the 159th Medical Group in Baton Rouge.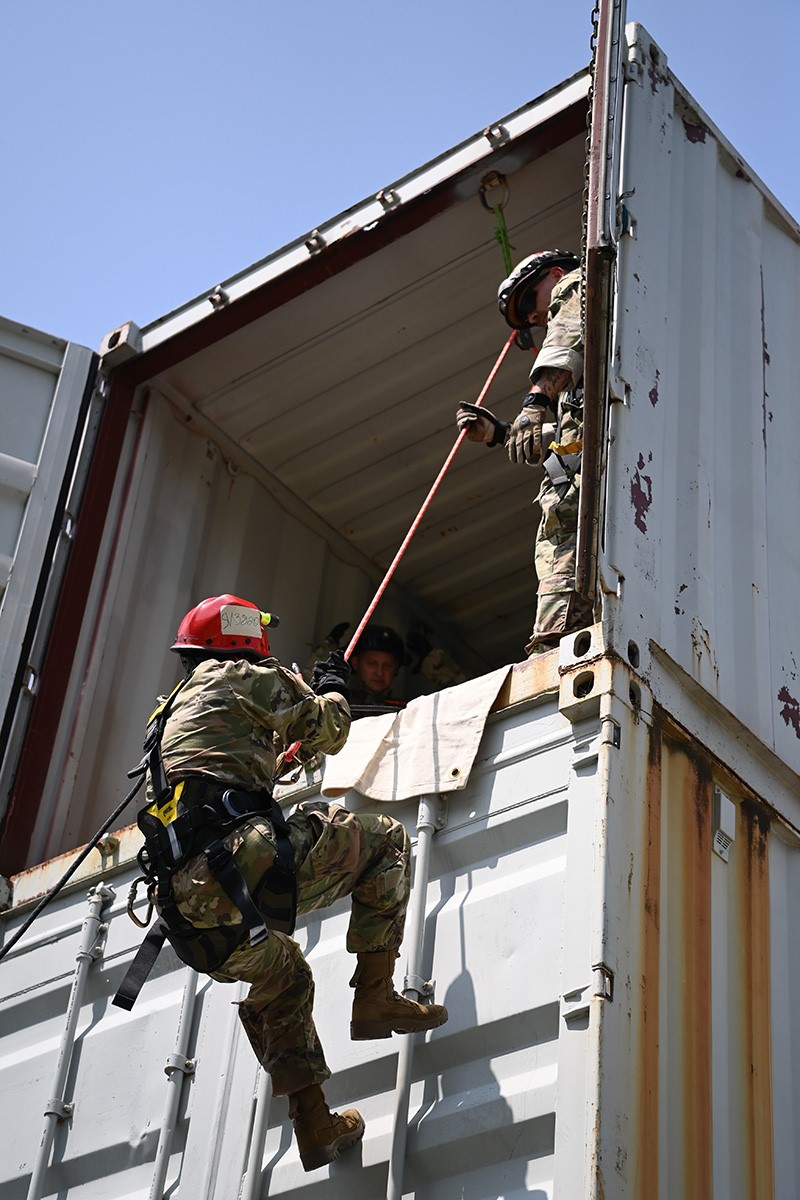 "Our job with the search and extraction element is to get in there as fast as possible and save as many as we can using specialized training, whether it be technical rope rescue or breach and break," said 1st Sgt. Mark Ward, 927th Engineer Company. "They (Soldiers) enjoy doing the things that they are trained to do. Many have even taken these skills and gotten employment in the civilian world."
Louisiana's CERFP stood up in November 2010. Since then, the unit has provided command and control support in response to hurricanes in August 2012 and assisted the 62nd Civil Support Team in New Orleans during Mardi Gras parades and big-ticket events such as the NBA All-Star game.
CERFP is a DoD directive aimed at building up homeland defense with National Guard resources.