La. Guardsmen honored after Southwest border deployment
By Sgt. 1st Class Denis B. Ricou, Louisiana National Guard Public Affairs Office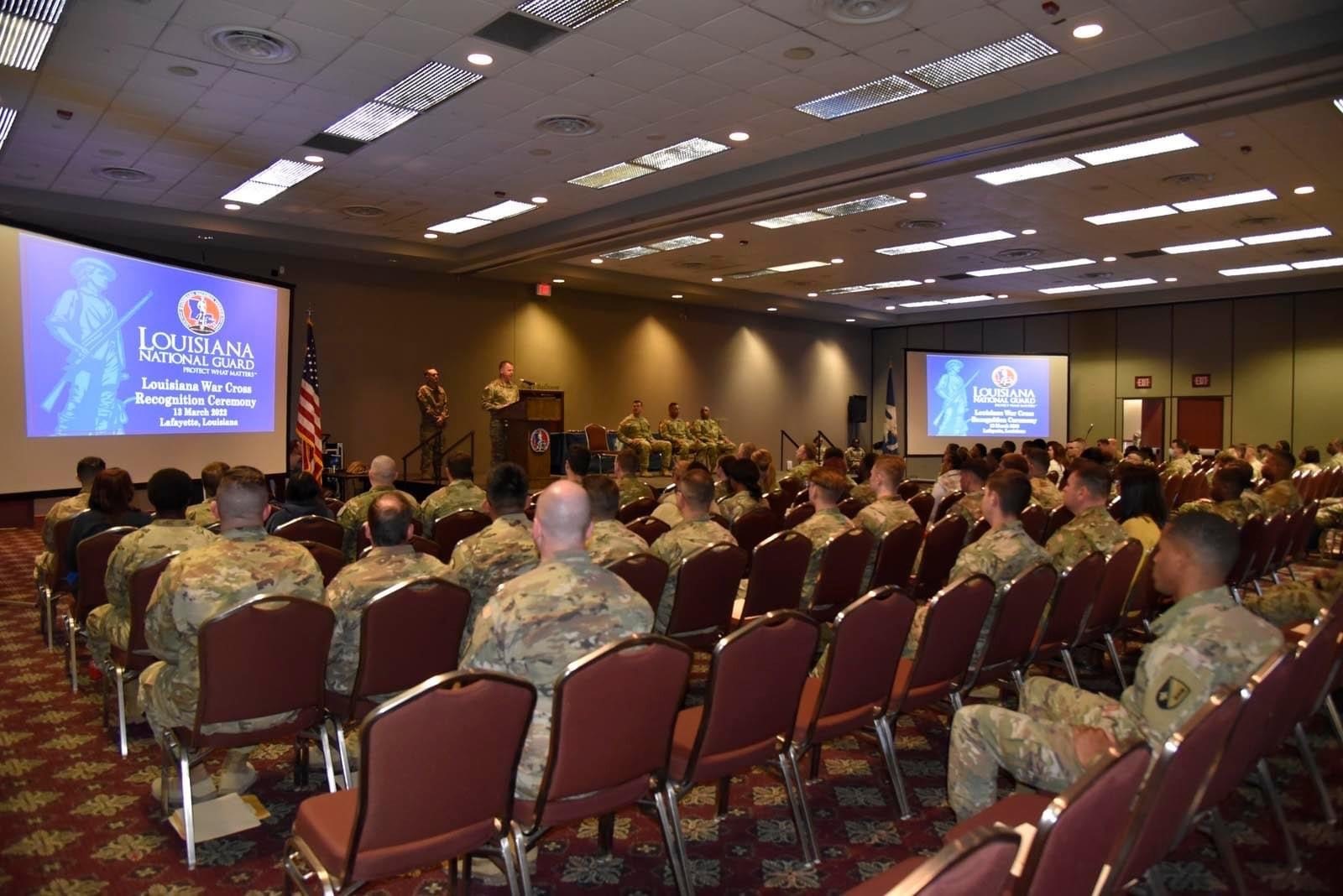 NEW ORLEANS – Nearly 120 Louisiana National Guardsmen from the 922nd Engineer Vertical Construction Company were honored and awarded the Louisiana War Cross during an awards ceremony following their Yellow Ribbon Reintegration Training event in Lafayette, Louisiana, March 13.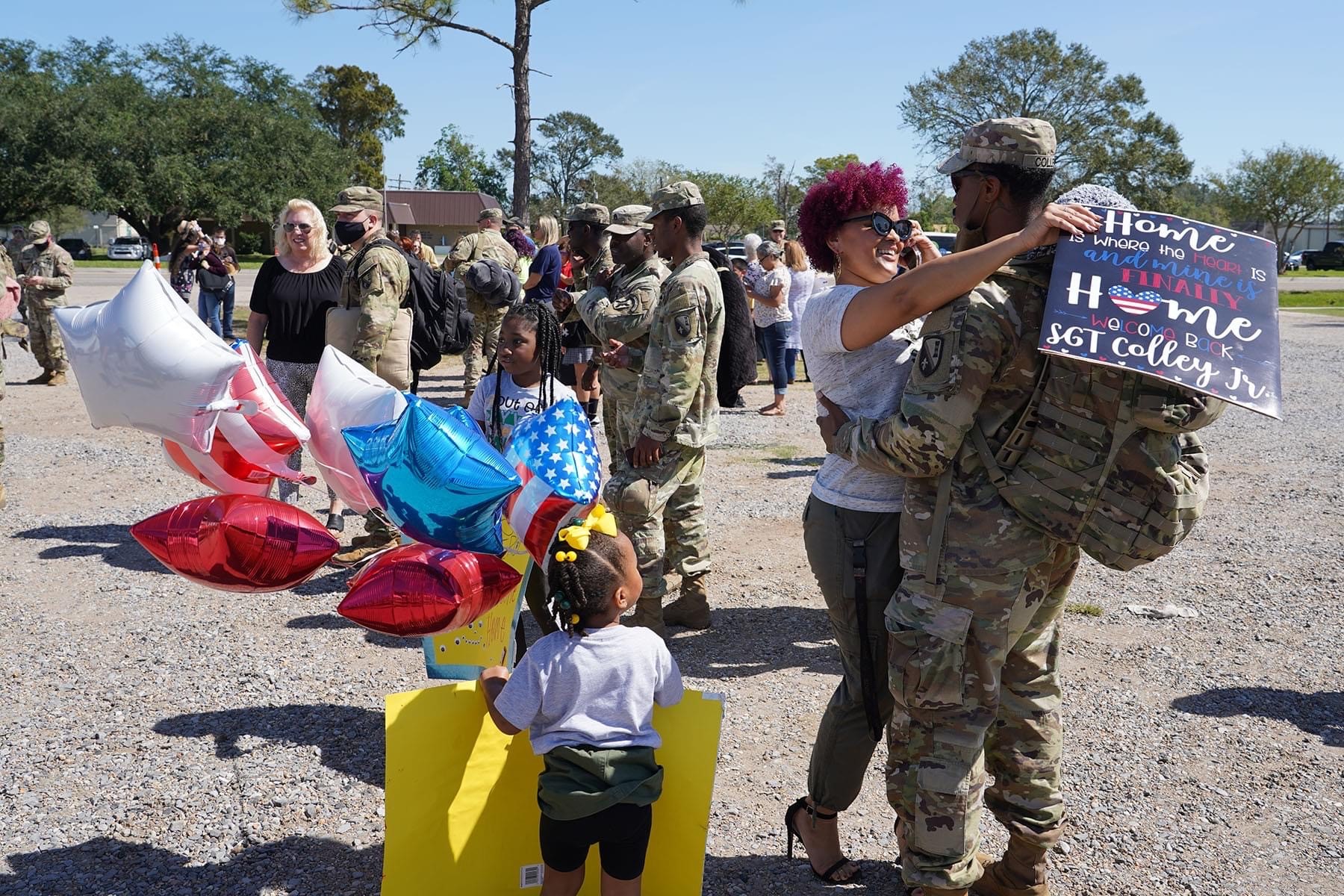 The 922nd, headquartered in Gonzales, Louisiana, returned last October following a nearly year-long deployment to the Southwest border where they maintained and operated more than 1,000 miles along the Mexican border. While there, the unit assisted in one of the largest drug busts between 2020 and 2021, assisted in 5,380 apprehensions and contributed more than 1,000 volunteer service hours.
"I was very fortunate to have the opportunity to lead such an amazing group of young people; it truly restores your faith in humanity and America," said Cpt. Jeffrey Roach, commander of the 922nd and native of Algiers, Louisiana. "Our Soldiers routinely purchased pizza for unaccompanied minors who crossed the border. They saw people in need and helped … that's who we are."
The Louisiana War cross is awarded to any member of the Louisiana National Guard who has served honorably for a period of at least 90 days during a national emergency in federal service.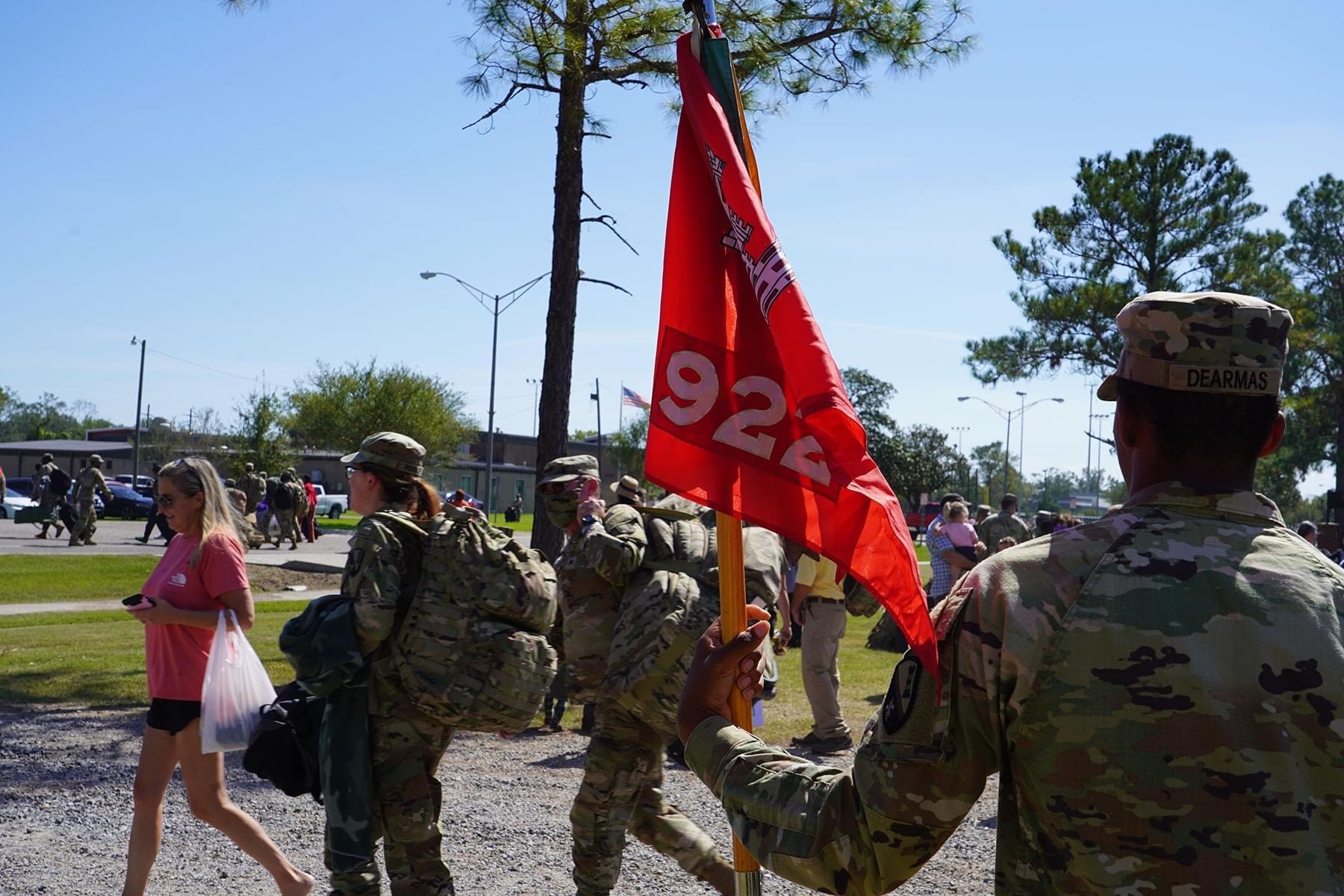 "Soldiers of the 922nd, we are extremely proud of not only your service to our state but your dedication to serve honorably when called upon by our nation," said Brig. Gen. Thomas Friloux, director of the joint staff for the LANG. "Thank you to the families for your sacrifice and willingness to allow your loved ones to volunteer to do a job that most never will. It is because of you that we can do what we do."
The unit previously deployed to Kuwait in support of Operation Enduring Freedom in 2013 and to Afghanistan in support of Operation Enduring Freedom in 2002. It has also supported many state disaster response missions ranging from Hurricane Gustav in 2008 to the most recent event of Hurricane Ida in 2021.