LANG's 18th Recruiting and Retention Battalion hosted 2023 Director Strength Management Awards Conference
By 1st Lt. Jamie M. Green, Louisiana National Guard Public Affairs Office
NEW ORLEANS – The Louisiana National Guard's 18th Recruiting and Retention Battalion (RRB) hosted the National Guard Bureau's annual Director's Strength Maintenance Awards Conference (DSMAC) at the Hyatt Regency Hotel in New Orleans, Mar. 23.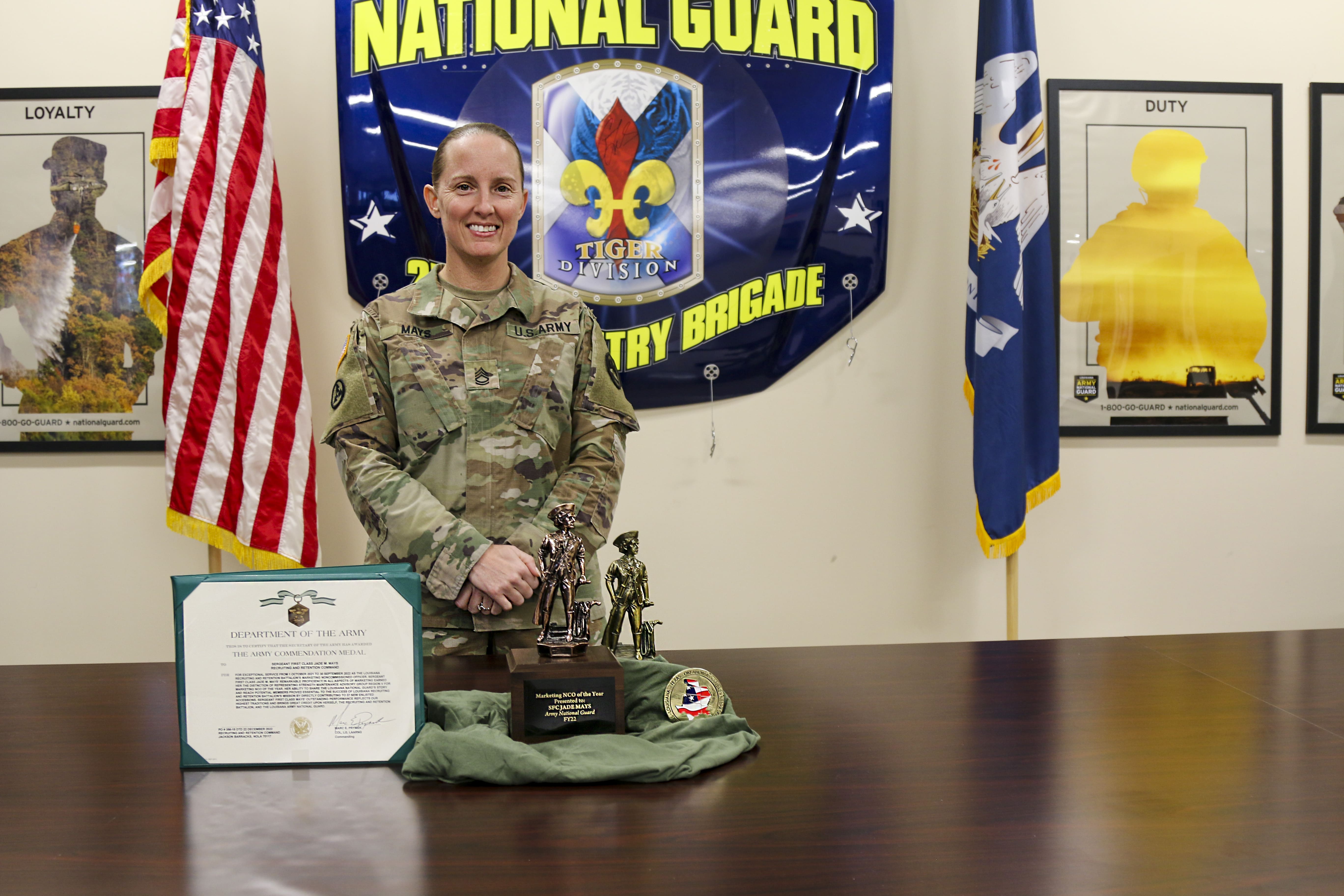 "LANG's selection to host the DSMAC allowed us to share Louisiana's rich culture and showcase New Orleans, a resilient city where so many National Guardsmen have served during many All-Hazards events from Hurricane Katrina to the recent pandemic," said Col. Marc Prymek, the 18th RRB commander.
Recruiting team chiefs and top Army Guard recruiters from all 50 states attend the DSMAC to network, exchange ideas and focus on the challenges presented within recruiting.
As part of the DSMAC, select recruiters and staff members compete in front of an official board to be named the top of their field in the nation.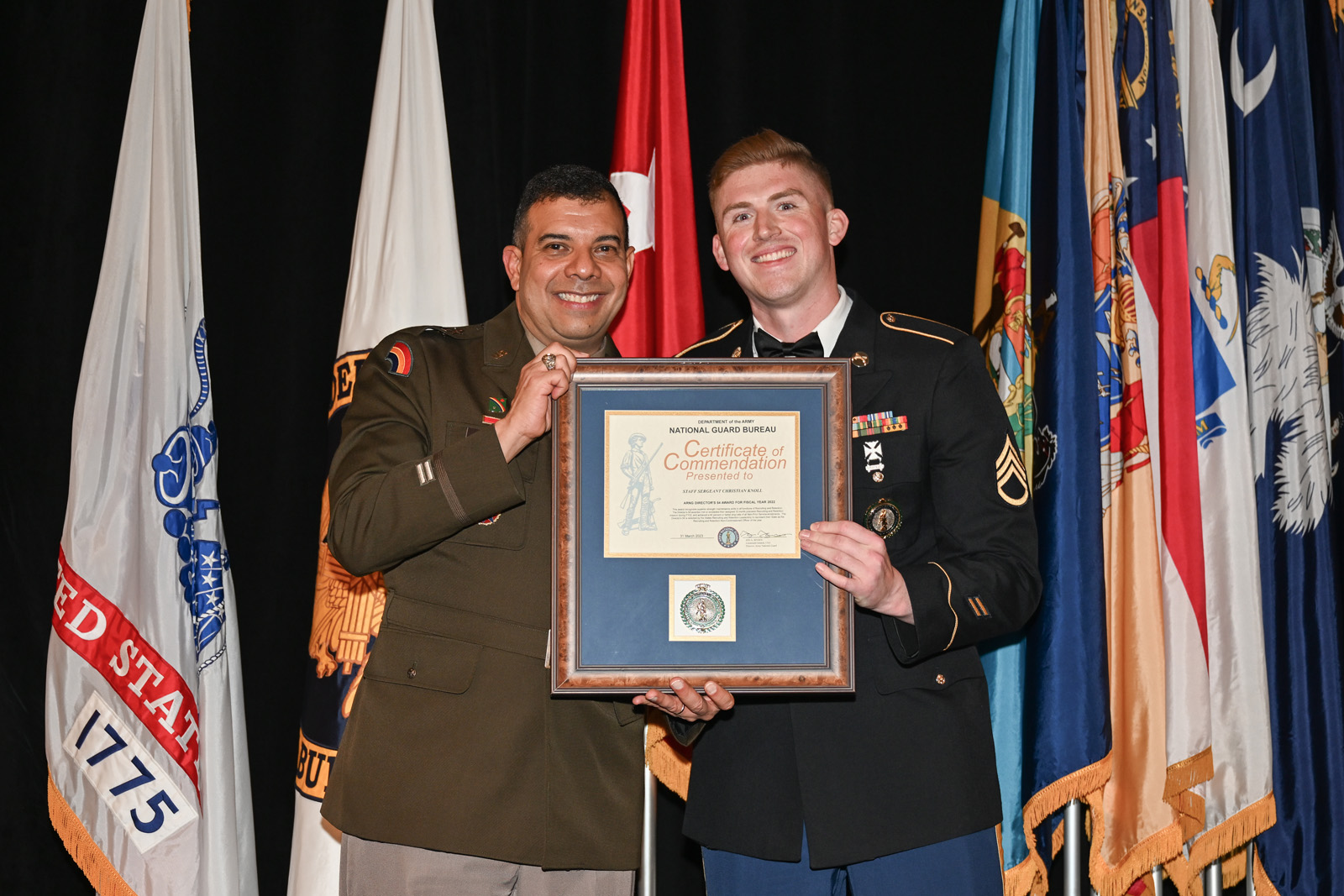 "Strength Maintenance Advisory Group (SMAG) Boards, comprised of senior recruiting and retention noncommissioned officers (NCO) from their respective region, assess and nominate the best overall candidate from those states. Winners from each SMAG compete nationally during the DSMAC," said Prymek.
LANG's Sgt. 1st Class Jade Mays, Louisiana and Region V SMAG Top Marketing NCO, and Staff Sgt. Christian Knoll, Louisiana and Region V SMAG Recruiter of the Year, competed at the DSMAC and were named the top in the nation in their respective fields.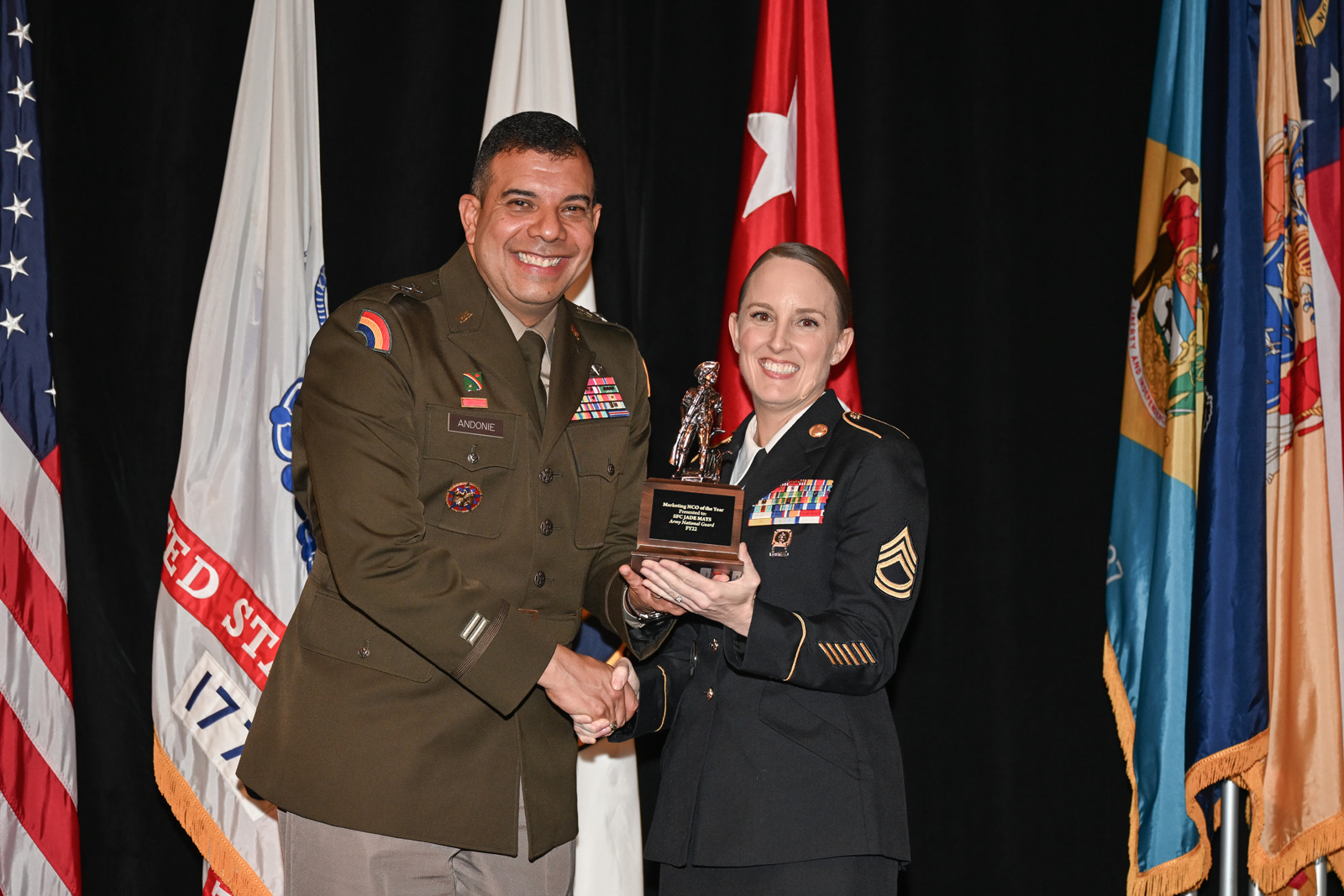 "It's an honor and privilege to have my team, and I recognized at the nationallevel," said Mays. "It brings me pride to be able to represent the great state of Louisiana and the recruiting and retention battalion."
"To be named top production recruiter in the nation has been an honor," said Staff Sgt. Christian Knoll. "It just goes to show that the Louisiana National Guard is making a stronger impact in our community."
Mays was presented with a minuteman trophy and Knoll was presented with the Director's 54 Certificate of Commendation and Eagle Award for top production recruiter during the awards ceremony.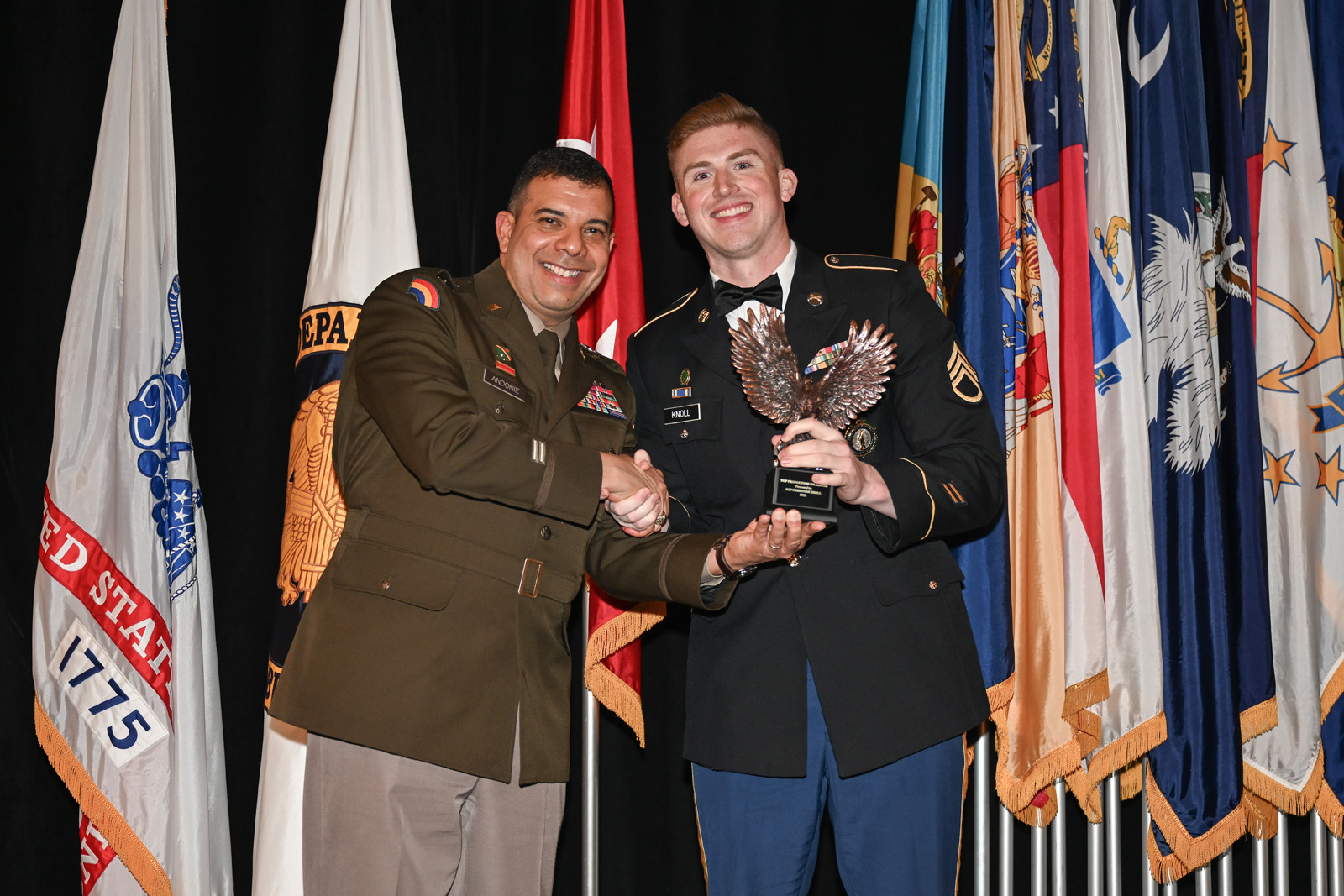 Prymek said that while it is an honor to have Mays and Knoll, recognized nationally, he was not surprised because of the depth and experience within LANG's recruiting team.
"LANG's recruiting and retention battalion is full of amazing NCOs, who use their leadership, flexibility and creativity to shape and mold our futuregeneration of Soldiers," said Prymek.