Louisiana Guard appoints new command chief warrant officer
By Staff Sgt. Garrett Dipuma, Louisiana National Guard Public Affairs Office
NEW ORLEANS – The Louisiana National Guard officially welcomed Chief Warrant Officer 5 Robin Williams as the state's eighth command chief warrant officer during a change of responsibility ceremony at Jackson Barracks in New Orleans, Feb. 23.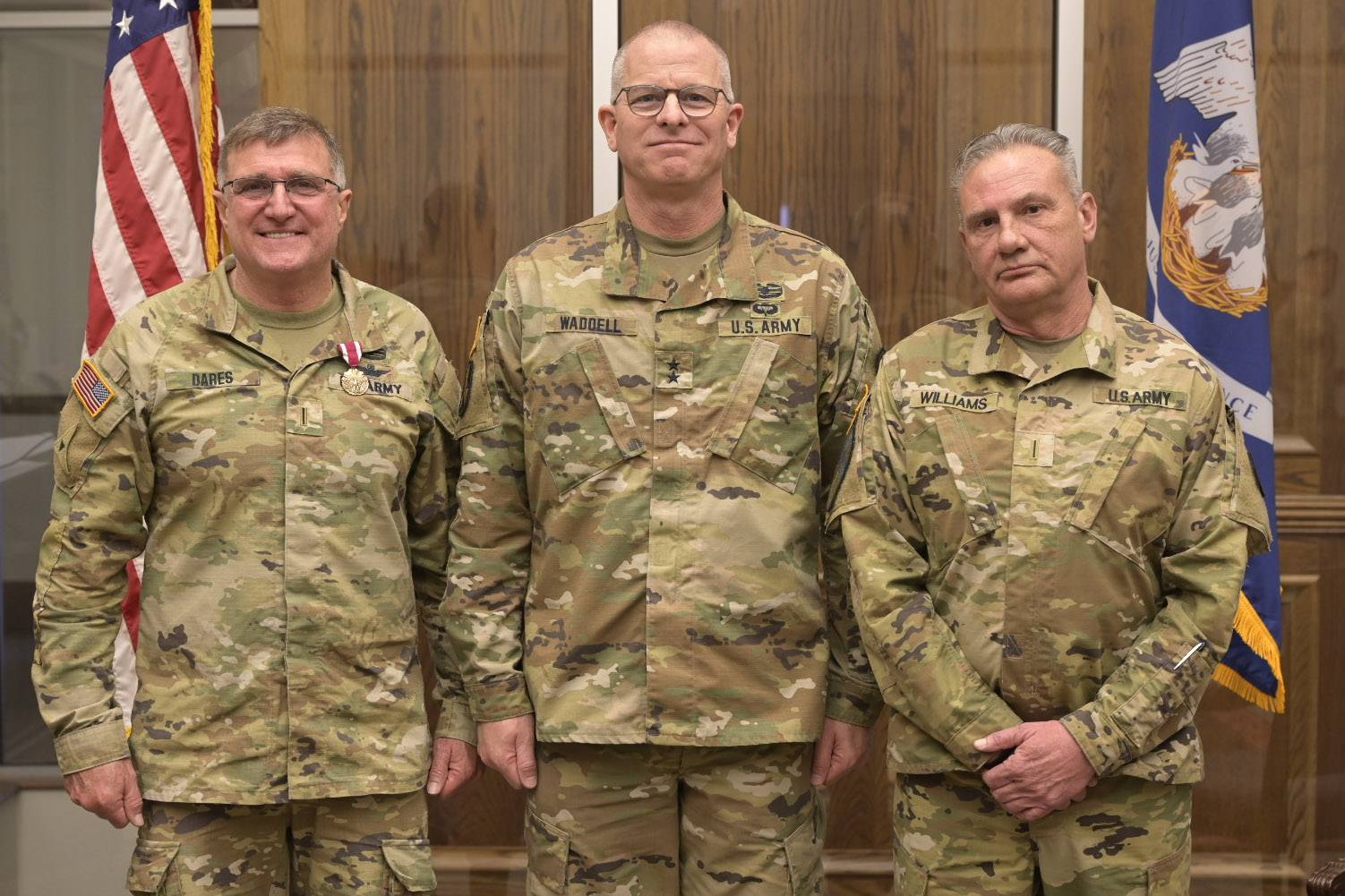 Williams assumed the position from Chief Warrant Officer 5 Kevin Dares, who took over the position in October 2013.
"Successful people do what's expected and then some," said Maj. Gen. Keith Waddell, adjutant general of the LANG. "When you look at these two individuals … they've gone above and beyond in the positions they've held, and that is one of the reasons they've been put in the positions they have had over the years."
In his new position, Williams now serves as the senior warrant officer advisor to the adjutant general to address the development and strength management of the warrant officer corps.
Williams was born in England, grew up in Africa and the Middle East, and graduated from Middlesex University in London. He enlisted in the LANG's historic 1st Battalion, 141st Field Artillery Regiment in 1991 as a cannon crewmember. He commissioned as a warrant officer in 2003. Over the years, Williams has been largely responsible for the success of the LANG's communications plans and networks both at home and deployed overseas.
"The fact that you trust me to replace Kevin Dares speaks volumes," said Williams. "I'll do my best to continue the legacy that [previous command chief warrant officers] have done to build the warrant officer corps."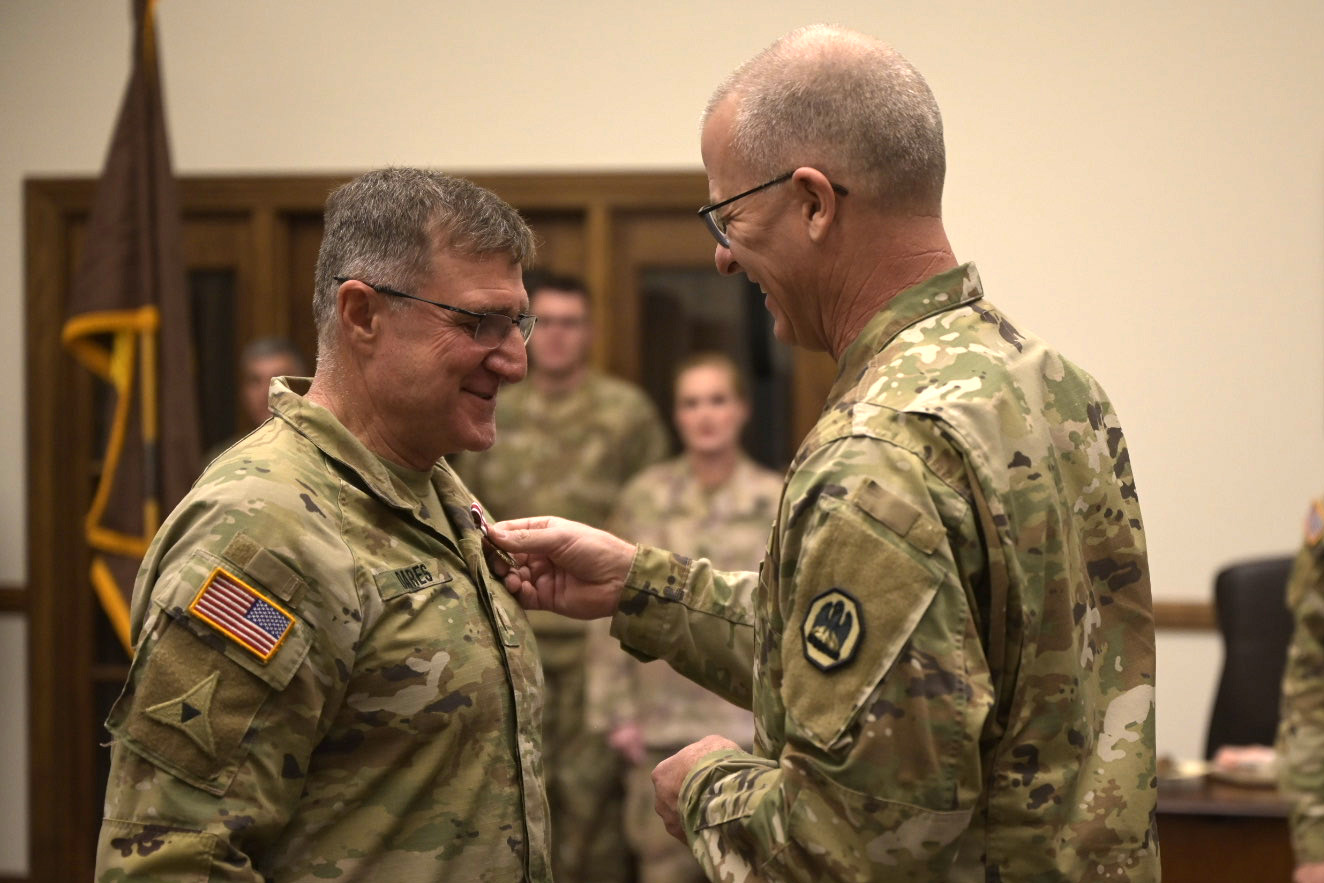 Dares, a graduate of Archbishop Rummel High School in Metairie, Louisiana, and Nicholls State University in Thibodaux, Louisiana, enlisted in the Louisiana Army National Guard in 1984 as an OH-58 Kiowa helicopter mechanic. In 1986, he commissioned as a warrant officer and pilot.
"To the airmen and soldiers … you guys are unbelievable if you don't know it. I can't thank you enough," said Dares. "I'll sign off by saying respect the force, be excellent every day, talk to your teammates and protect what matters."