Louisiana National Guard hosts All-Hazards Workshop
By Capt. Peter A. Drasutis, Louisiana National Guard Public Affairs Office 
NEW ORLEANS – The Louisiana National Guard hosted its 16th annual All-Hazards Coordination Workshop (AHCW) at Jackson Barracks, New Orleans, March 14-16. The workshop is designed to improve the ability of attending states' and territories' National Guards to support their governors and citizens through coordinated aid agreements in the event of a major disaster between 2023-2024.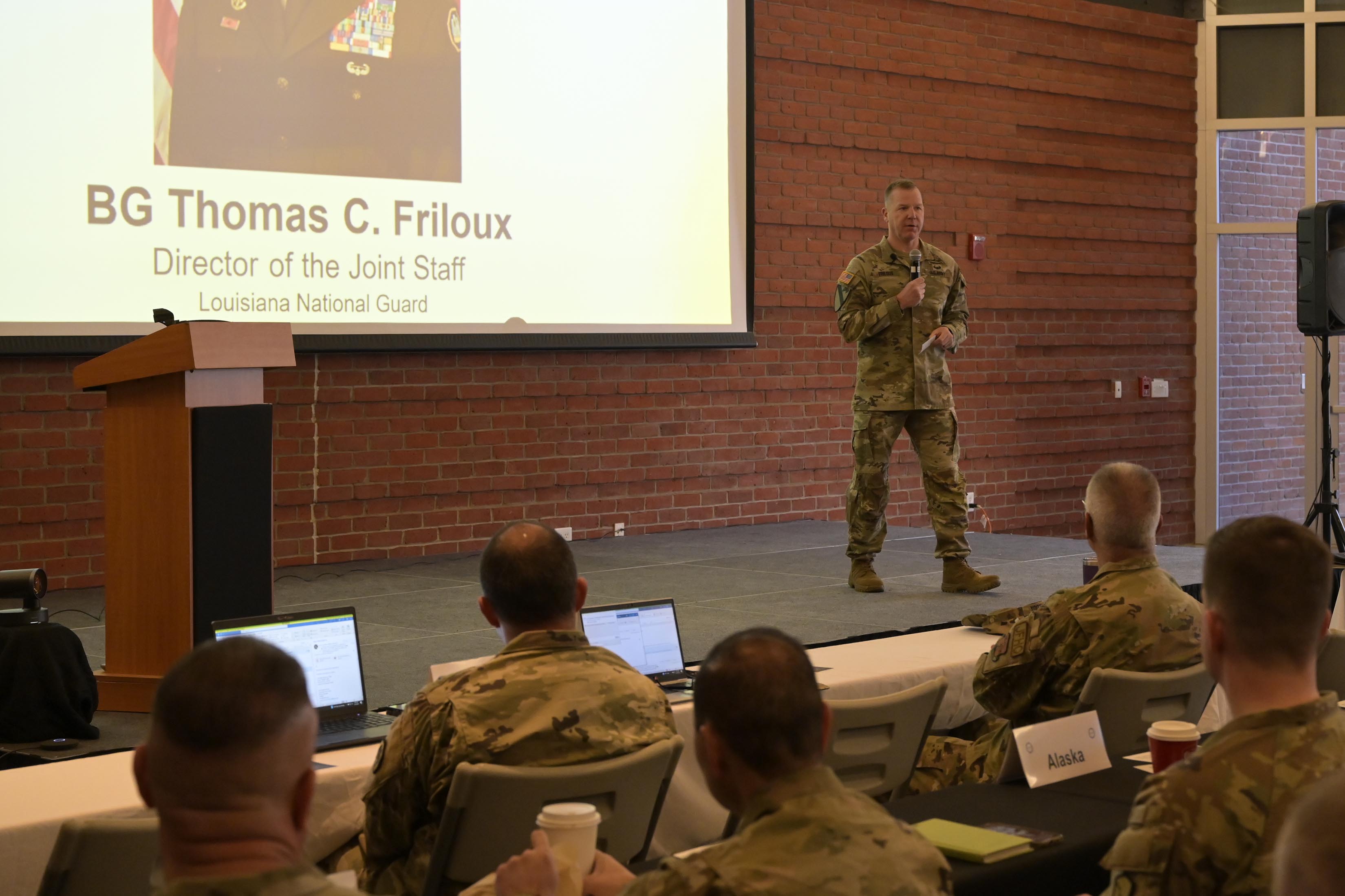 During this 3-day workshop, each attendee collectively participated in an interactive agenda in which they discussed how to coordinate for disasters, held breakout sessions and conducted presentations on the threats unique to each state and territory.
In addition to the workshop agenda, representatives from 54 states and territories were granted the opportunity to coordinate and formalize Emergency Management Assistance Compacts (EMAC). EMAC is the nation's mutual aid system designed to help states and territories receive aid in the event of natural or manmade disasters.
More than 65,000 personnel from 48 states, the District of Columbia, Puerto Rico, and the U.S. Virgin Islands were deployed under EMAC in response to Hurricanes Katrina and Rita in 2005.
Applying lessons learned from those response efforts, the Louisiana National Guard organized its first EMAC Conference. Since then, the Louisiana National Guard has hosted what is now known as the AHCW to provide EMAC coordination between all 54 states and territories.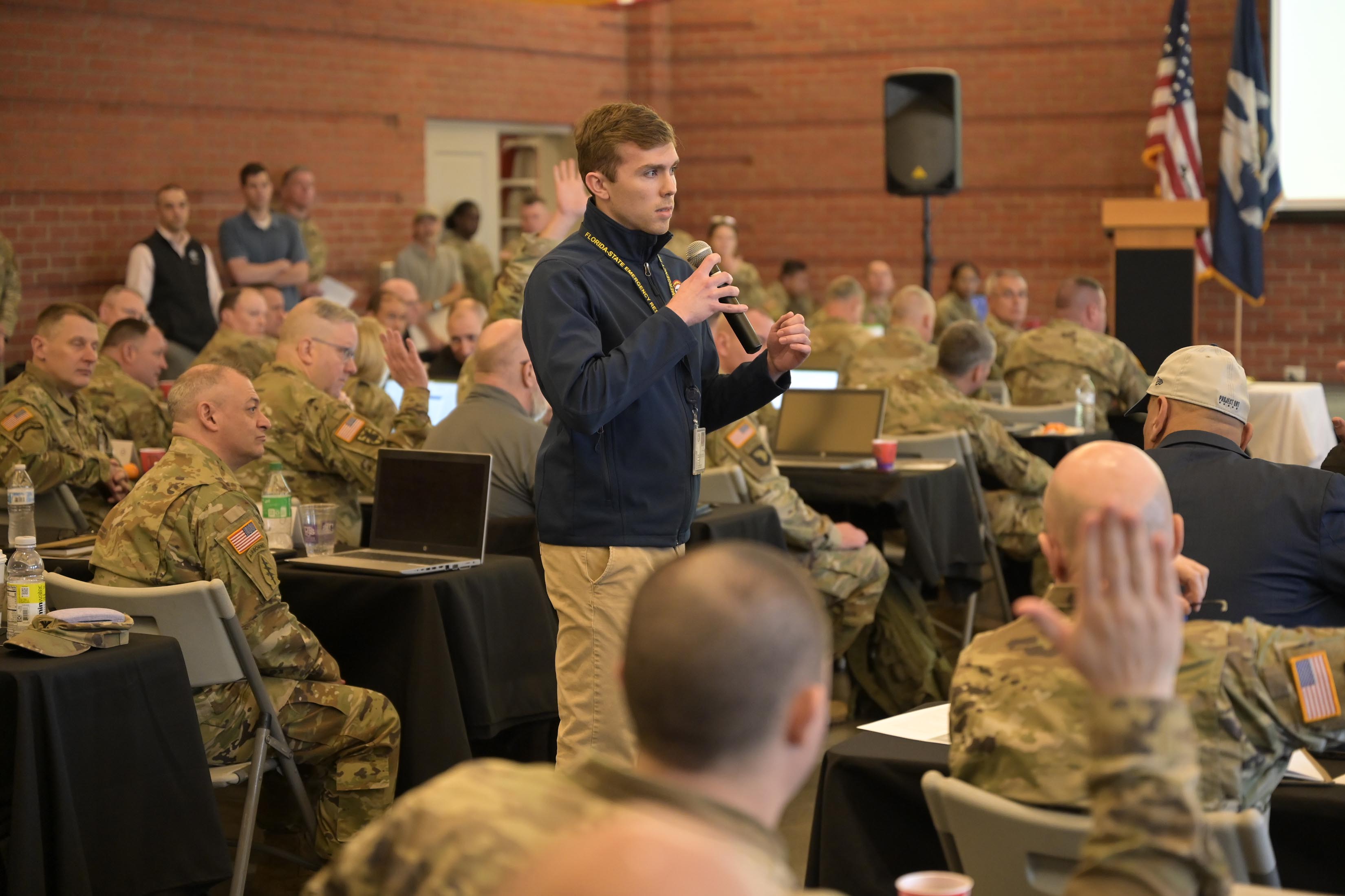 Regarding any new challenges or specific planning considerationsthat may be focused on during this year's AHCW, Lt. Col. Kevin S. Middleton, the officer in charge of the workshop, stated, "We continue to evolve our EMAC process to address current and emerging threats or hazards as they develop."
Since 2018, the National Guard Bureau's Plans and Policy, and International Affairs Directorate, has hosted the National Joint Planners Course for the same planners and leaders who attend the AHCW.
Katherine McKennon-Kelly, contract support to the National Guard Bureau's strategic plans and policy directorate, stated how the National Guard Joint Planners Course and AHCW are conjointly utilized to propagate the emergency planning practices inherent to the Louisiana National Guard.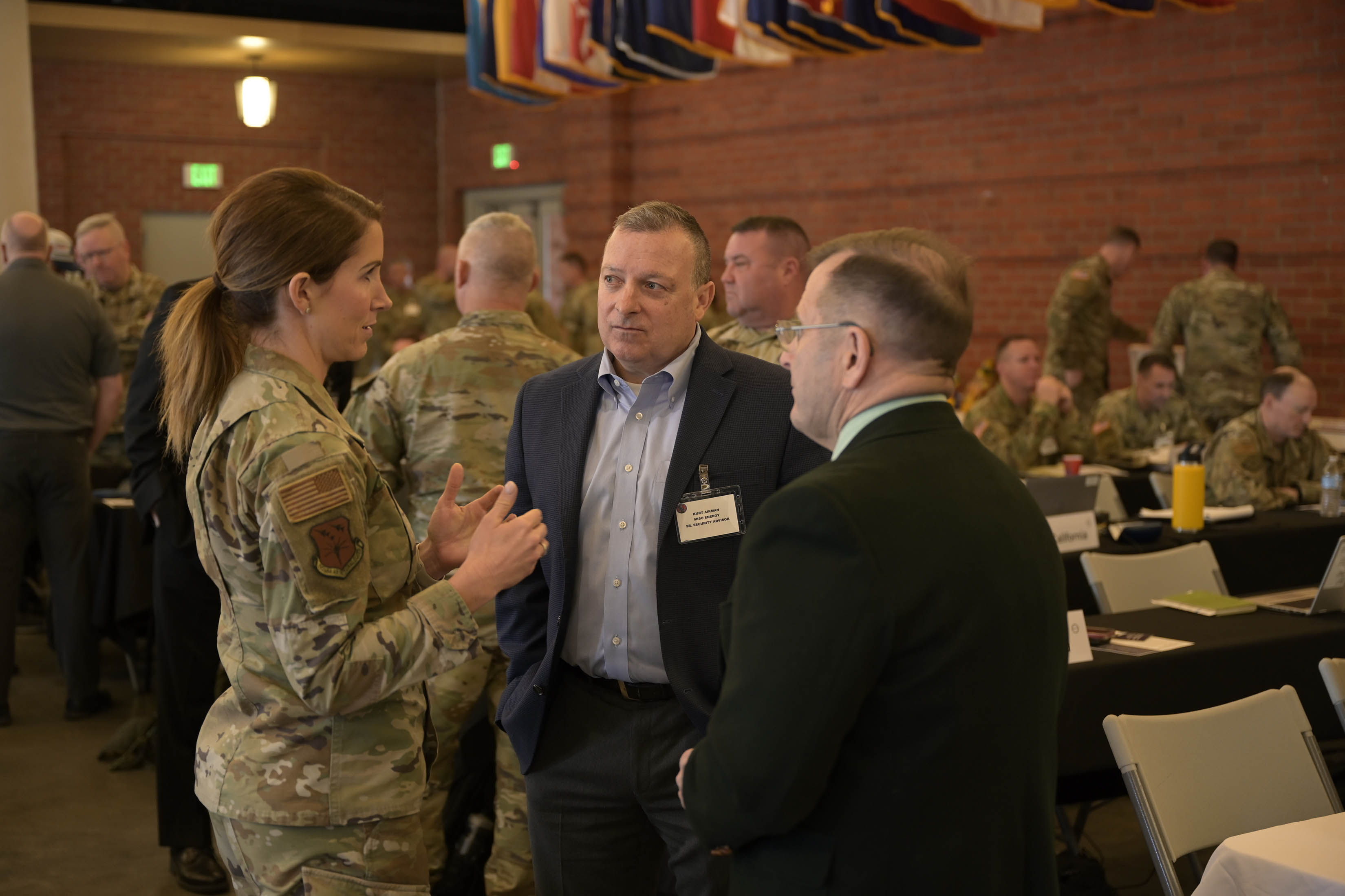 "What's unique is that, over all these years, the Louisiana National Guard has created a real culture of planning. It's not just something they do. It's a part of who they are as an organization," said McKennon-Kelly. "The National Guard Joint Planners Course is a foundational course. We hope to give that foundational education to Guard Nation as a whole, so that all states can adopt the same culture of planning as the Louisiana National Guard."