Congresswoman visits Louisiana Youth Challenge Program
By Warrant Officer 1 Thea T. James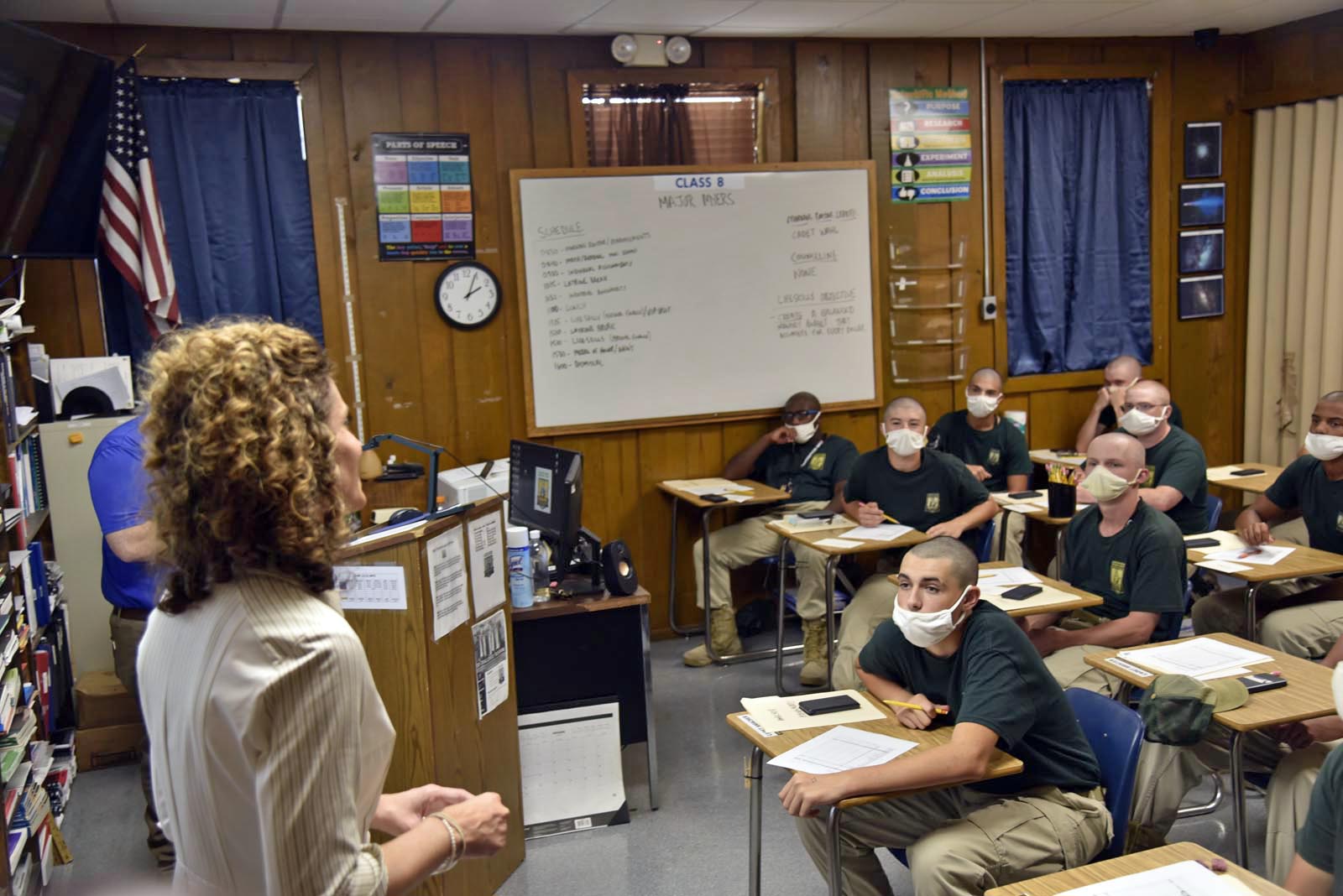 PINEVILLE, La. – The Louisiana National Guard (LANG) Youth Challenge Program (YCP) welcomed Congresswoman Julia Letlow, a Monroe native who represents Louisiana's 5th Congressional District in the U.S. House of Representatives, to tour the state's Youth Challenge Program in Pineville, Louisiana, August 11.
The nature of the visit highlighted the program, the opportunities adolescents have, the structure of the organization and its accomplishments. During the tour, Letlow gained an understanding of the day-to-day operations of YCP, how the free alternative education program works and what factors play a major role in the success of the program.
"We are the only youth challenge program in the U.S with state certified teachers and master's degree counselors," said Lt. Col. Kenneth Paul, director of educational programs. "We have a medical department that consists of registered nurses, a licensed practical nurse, a contracted psychologist, and a medical doctor."
Cadets expressed how YCP improves who they are as a person and how the program provides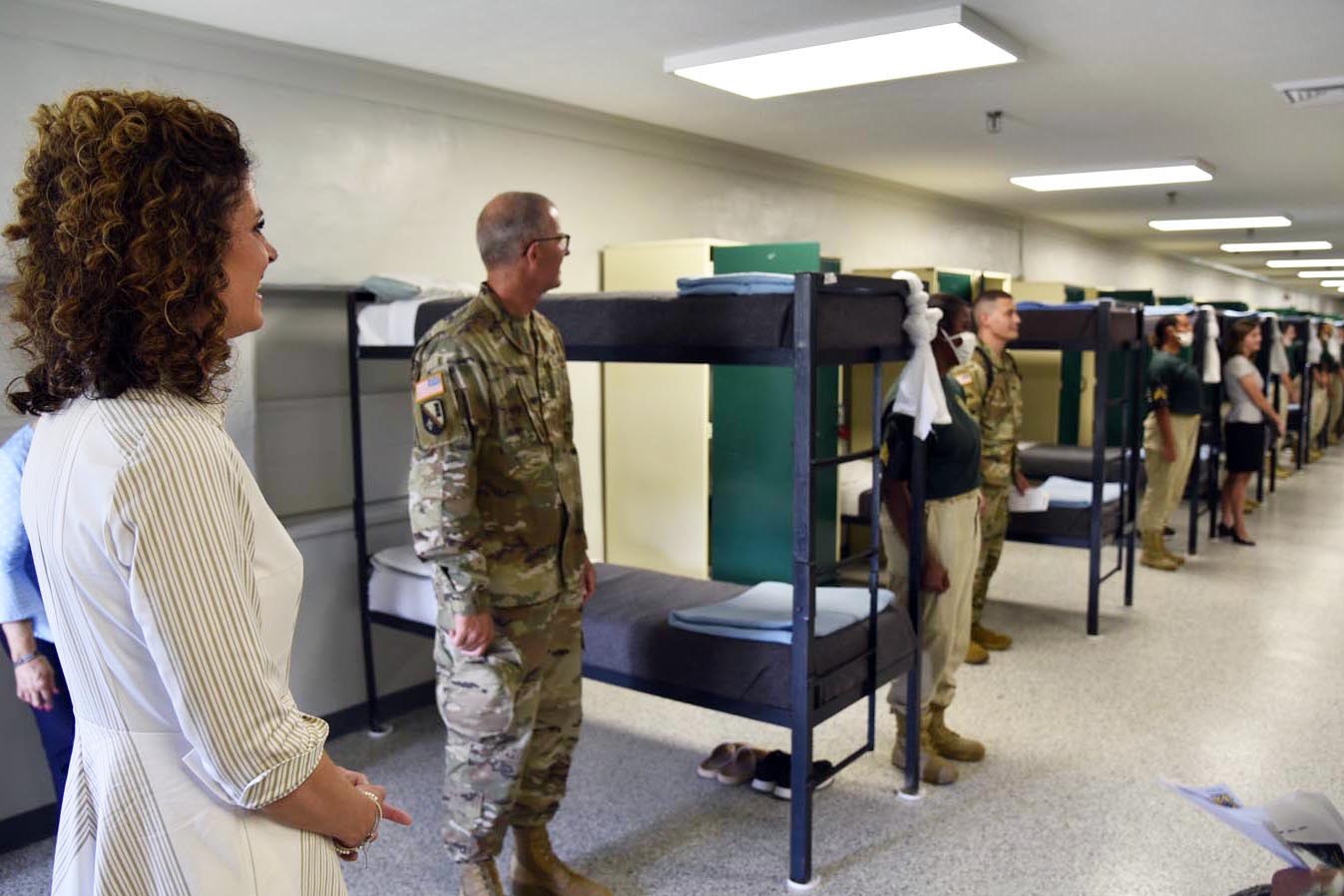 them tools to become productive and accomplished in their chosen fields.
"I am just tickled to be with you all today and see what a day is like in your life," said Letlow. "This program is benefiting you and has the opportunity to change your future, and I'm honored to support that. Count me as your champion."
Currently, YCP is comprised of three separate campuses: Gillis W. Long Center in Carville, Camp Minden in Minden, and Camp Beauregard in Pineville. Since its establishment in 1993, more than 26,466 cadets have graduated from the program.