La. Air Guard's Wing Commander reaches 2,000 flight hours
By Capt. Peter A. Drasutis, Louisiana National Guard Public Affairs Office
NEW ORLEANS – Fellow pilots and crew members were there to congratulate Col. Jonathan D. Mumme upon landing at
Naval Air Station – Joint Reserve Base NewOrleans, Louisiana, where he achieved the coveted 2,000 flight-hour milestone in the F-15C Eagle fighter jet, Feb. 9.
It is becoming an increasingly rare occurrence for fighter pilots to accumulate 2,000 flight hours in a specific aircraft. There are only two other pilots in Mumme's Squadron that have 2,000 or more flights hours in the F-15.
"It's not really about the number of hours to me. It's about the significance of each hour that you flew," Mumme stated, explaining that this milestone does not alone signify a pilot's competency or proficiency. He continued, "The quality of the sorties I flew is significant. I think that is more meaningful than the number of hours".
In addition to his 2,000 flight hours in the F-15C which includes 62.9 combat hours over Iraq, Mumme has accumulated more than 700 hours in the F-16 Falcon.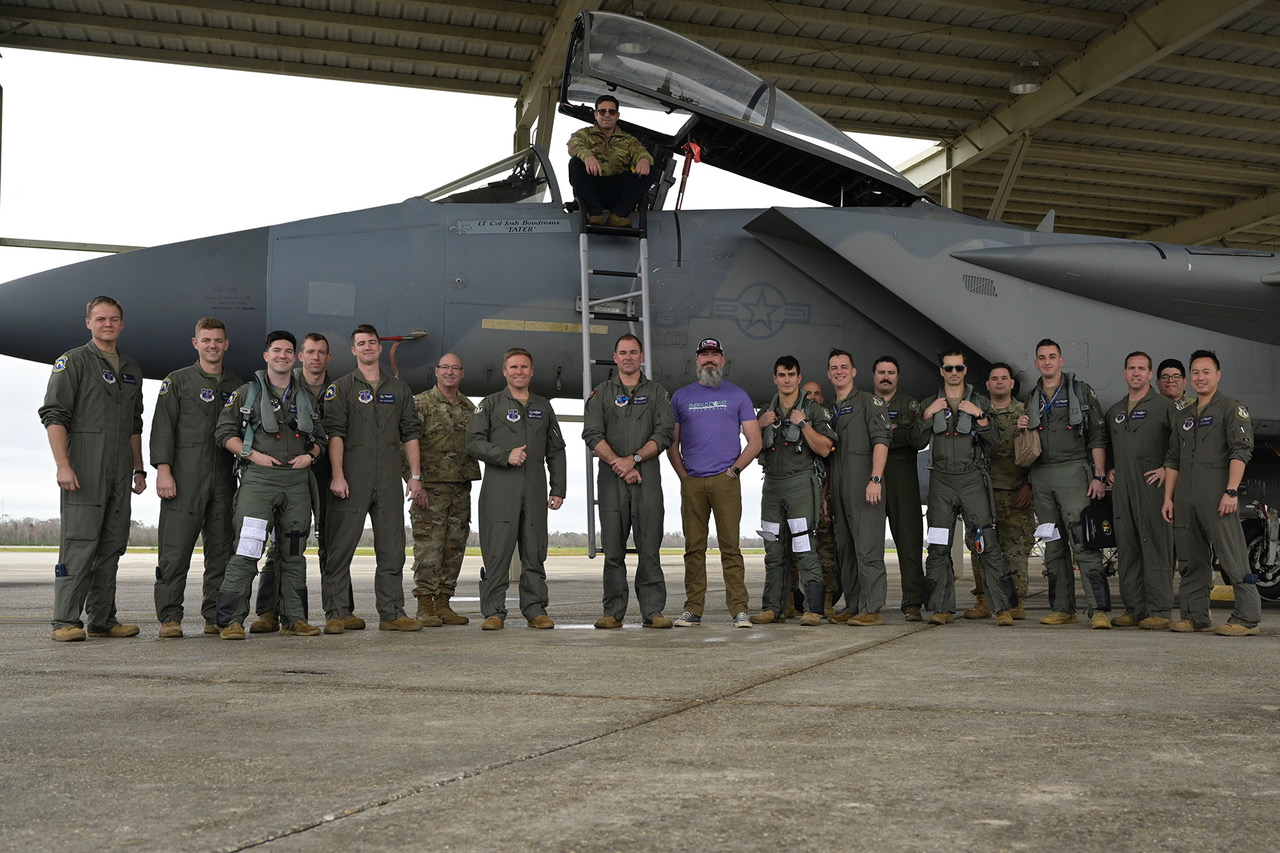 Mumme is the commander of the 159th Fighter Wing, Louisiana Air National Guard. Prior to transferring to the Air National Guard, Mumme held several assignments within the active-duty Air Force to include serving as initial cadre for the 18th Aggressor Squadron at Eielson Air Force Base, Alaska.
Mumme transitioned from active-duty service to the Louisiana Air National Guard to fly his jet of preference and to live relatively closer to his parents in his hometown of Houston, Texas. "I started my Air Force career flying in the F-15C, and this was a way to put the opportunity back into my own hands …I get to fly the C-model (F-15C) for the rest of my career," said Mumme.
Mumme's wife, Col. Jennifer Mumme, director of public affairs for the LANG, had the opportunity to witness her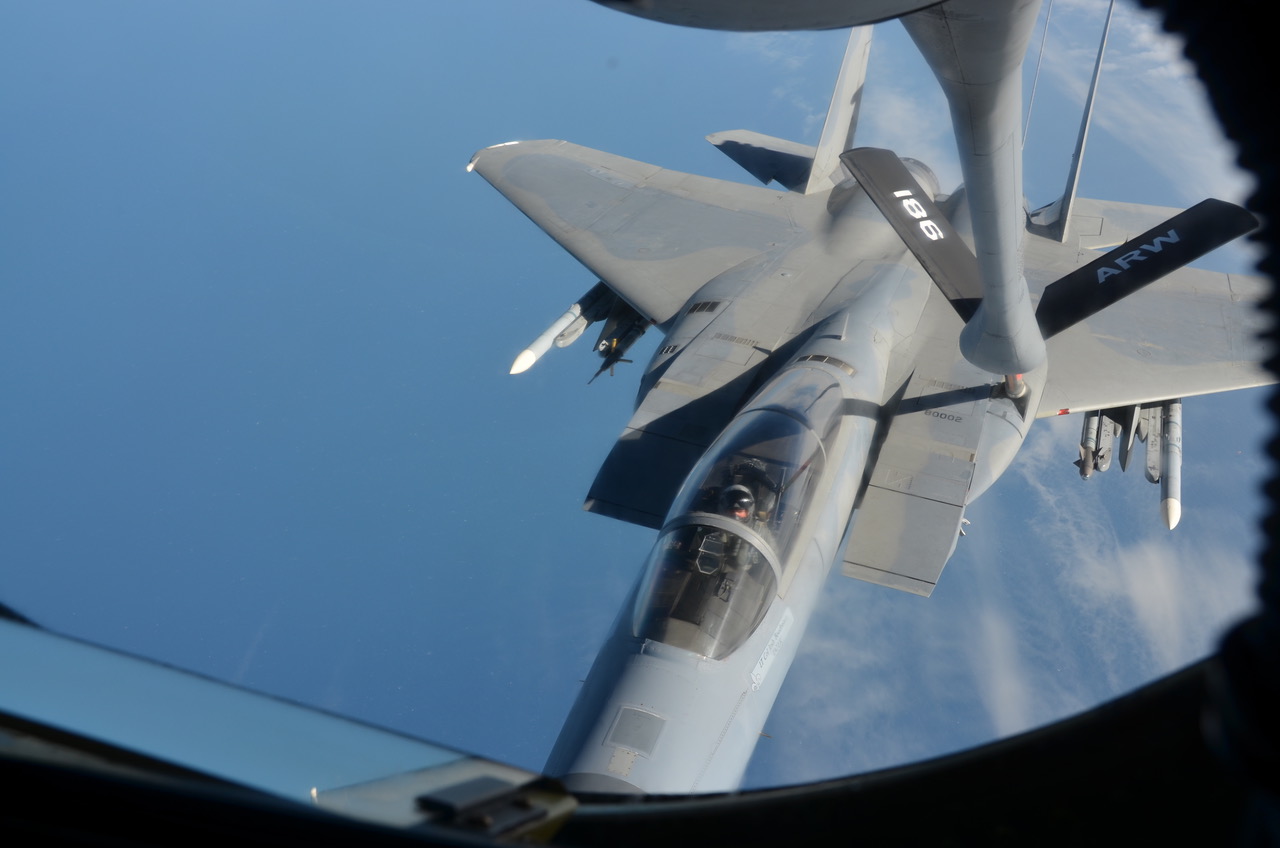 husband's2,000-hour achievement from aboard a KC-135 refueler aircraft.
"Most of the time the family, the spouse, whoever can make it, is there when you land to be part of the congratulations at the end of the sortie. We thought it would be unique, fun, and interesting for her to be airborne with me as I crossed over the 2,000-hour milestone," said Mumme.
The Mummes have had the uncommon opportunity to share multiple achievements throughout their Air Force careers. They both commissioned on the same date from the Reserve Officer Training Corps at Texas State University in 1999 and luckily have spent little time stationed apart since. Elaborating on the benefits and challenges of a dual-military household. Mumme explained that their shared understanding of the rigors of a military career mean that the long hours and deployments are never a source of conflict.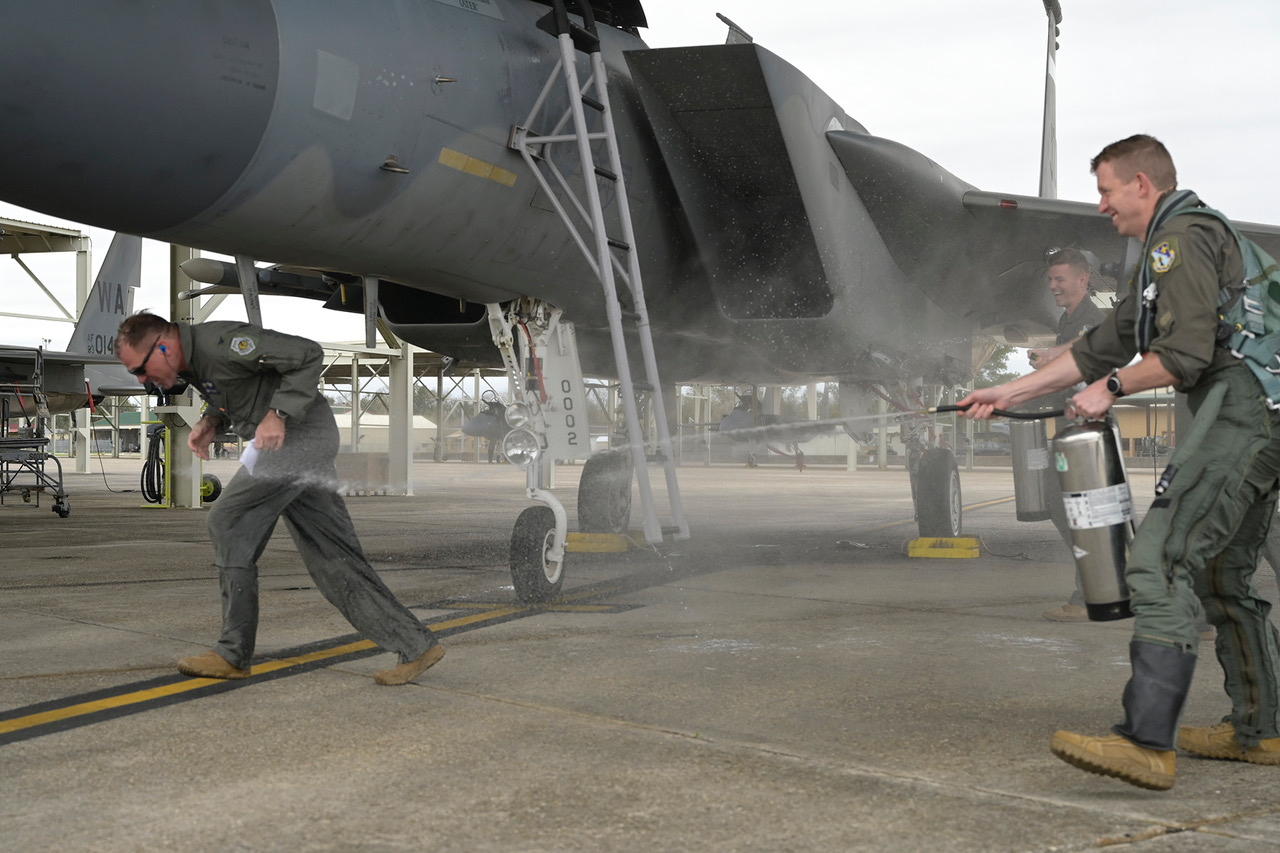 Becoming a United States Air Force fighter pilot is incredibly rare and challenging, let alone reaching the rarefied 2,000-hour mark. "There were probably some genetics that were passed down to help get me to where I am," said Mumme, speaking to his familial inspirations. Along with his late father, who flew for the Air Force and later for NASA, Mumme has two great uncles, two grandfathers, and an uncle that flew for the Army Air Corps and Air Force during all major conflicts since World War I.
In addition to his role as a fighter pilot, Mumme is responsible for formulating, developing, and coordinating all policies, plans and programs affecting more than 1,500 Louisiana Air National Guard service members. "My Wing Commander Goals are Airmen, readiness, and continuous improvement," said Mumme on his priorities as commander of the 159th Fighter Wing.