La. National Guard hosts cybersecurity workshop
Federal, out-of-state partners discuss future of cyber policy, best practices
By Staff Sgt. Garrett Dipuma, Louisiana National Guard Public Affairs Office
NEW ORLEANS – The Louisiana National Guard (LANG) hosted a Council of Governors cybersecurity workshop at Jackson Barracks, New Orleans, Feb. 1 – 2.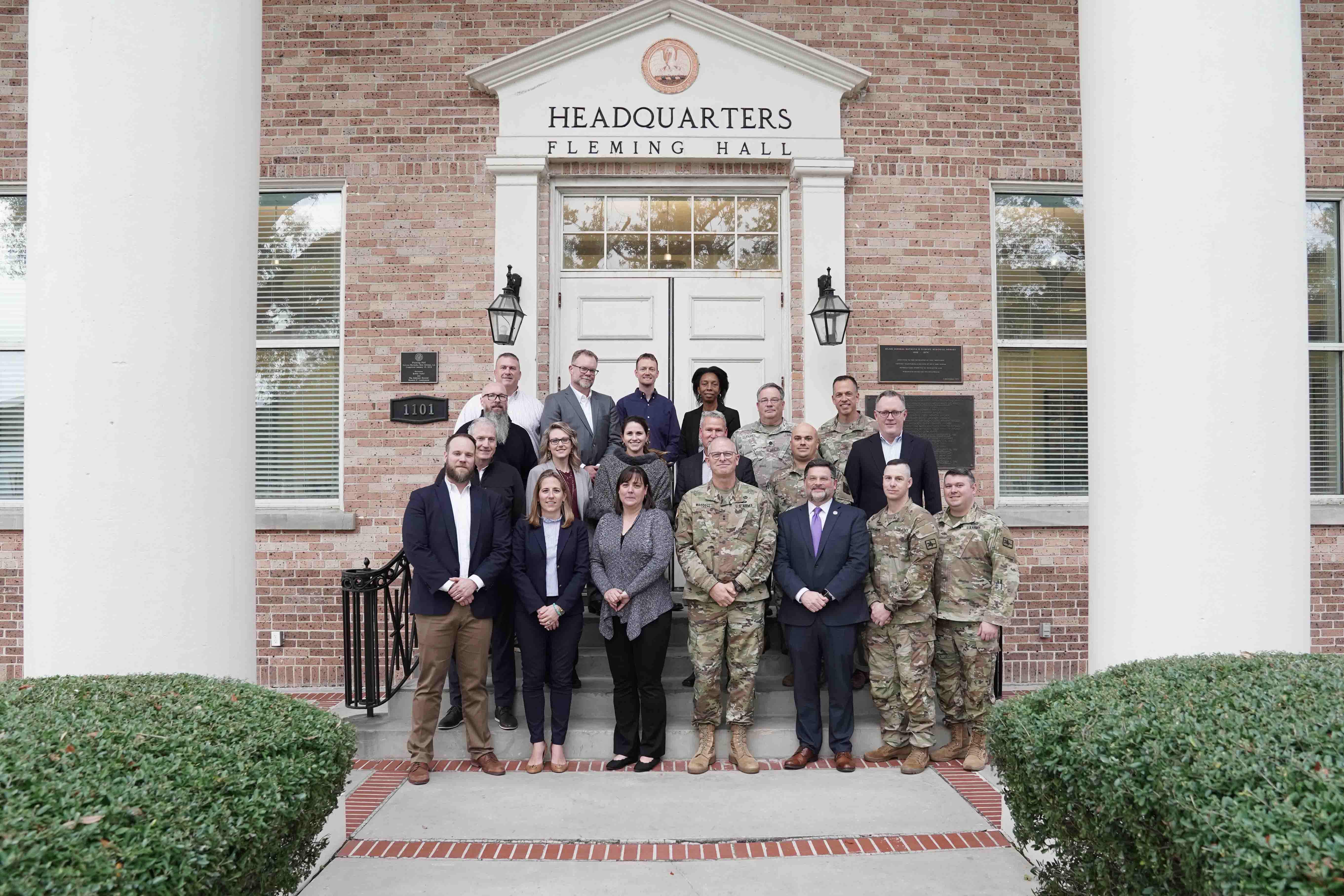 The workshop brought together state and federal partners from the National Geospatial-Intelligence Agency, the National Guard Bureau, Cybersecurity and Infrastructure Security Agency (CISA), Louisiana and Wyoming to discuss how to strengthen partnerships between the federal government and state governments to better protect the U.S. from cyber threats to homeland security and all types of hazards.
"The significant and continued growth of cyber-attacks against the United States are causing long-term harm to both our national security and economy. This is a real concern of Governors in every state," said Louisiana National Guard Col. Kenny Donnelly (ret.). "The working group continues to collaborate with federal partners to work on priority issues and initiatives as well as share best practices that can help states confront this challenge and aid in garnering federal cybersecurity resources."
The LANG is uniquely suited to host and lead discussions about the future of cybersecurity. In 2017, Louisiana Gov. John Bel Edwards established the Louisiana Cybersecurity Commission, which is a statewide partnership comprised of key stakeholders, subject matter experts and cybersecurity experts from the LANG, the public sector, private industry, academia and law enforcement and is seen as a national leader in cybersecurity. Maj. Gen. Keith Waddell, adjutant general of the LANG, serves as the commission co-chair and has provided leadership that has led to positive changes in policy that has improved the state's overall security posture.
"The Council is an important body that provides CISA a forum to continue its collaborative work with our state partners to help ensure the federal government is providing the necessary resources to build resilience in our U.S. critical infrastructure," said Alaina Clark, CISA assistant director for stakeholder engagement. "We appreciate the level of importance the Council has placed on cybersecurity as we continue to see threats against public and private infrastructure."
Cyber threats range from ransomware and email phishing to implanting malicious malware in individual or networked computer systems. This can impact individual homes, corporate business systems, government agencies or critical infrastructure that sustains life and provides for the essential functions of government. Larger scale regional or national attacks could shut down essential services, the impact of which could be catastrophic to all who live and work in the U.S.