La. Air National Guard opens new recruiting storefront
By Spc. Quinlan M. Creech, LANG Public Affairs Office
BATON ROUGE, La. – The Louisiana Air National Guard hosted a grand opening and ribbon cutting ceremony for its new recruiting storefront in Baton Rouge, Louisiana, June 10.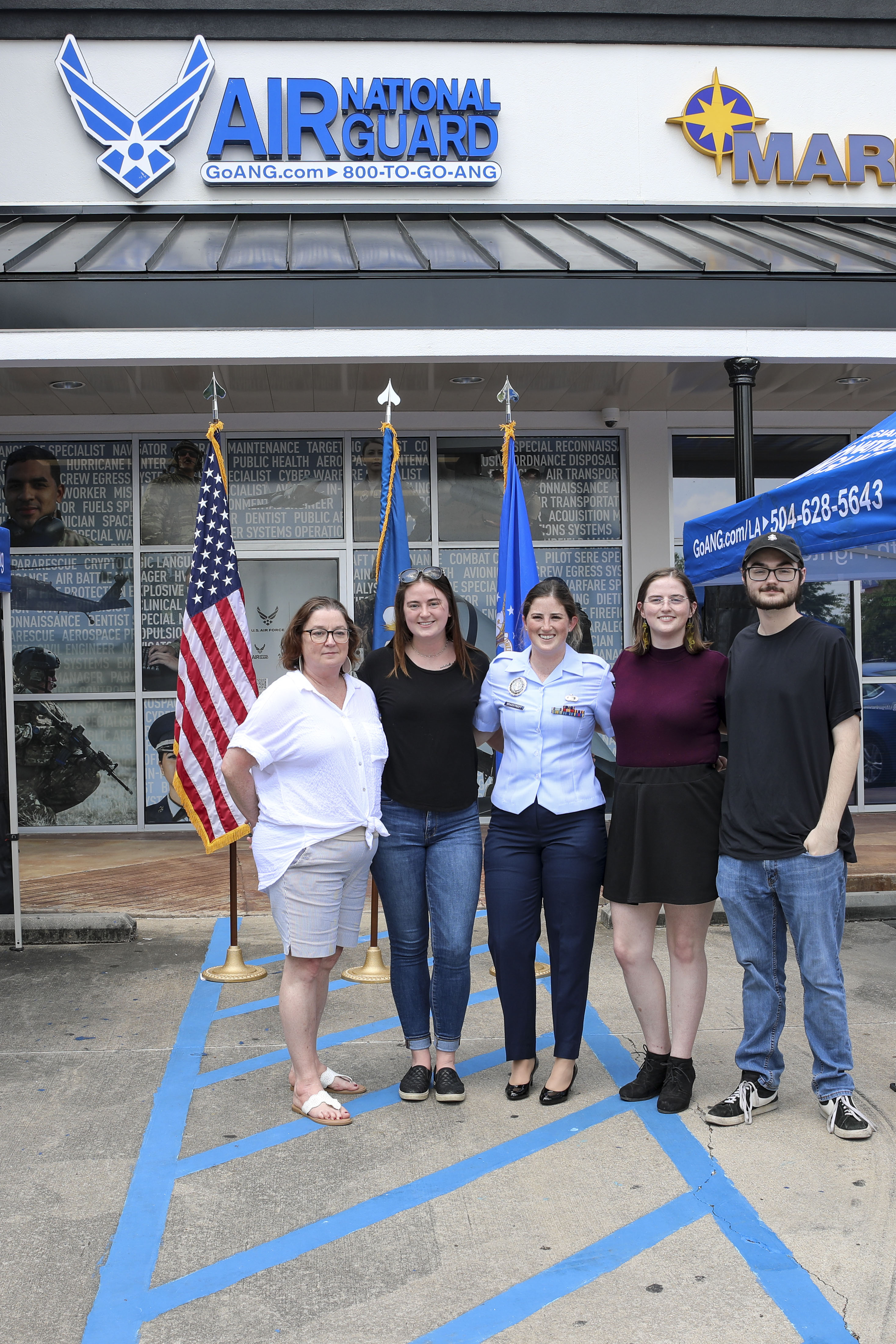 This new LAANG recruiting location is anticipated to draw highly qualified applicants from the Baton Rouge metropolitan area and northern Louisiana.
The Baton Rouge storefront has been in development since 2020 and will have two full-time recruiters with personal office spaces and updated equipment.
"I want to recognize the hard work of Master Sgt. Chris Barraco, who has been doing everything from IT support and artwork design to painting walls to making sure we were ready for today's event," said Senior Master Sgt. Corey Gardner. "We believe we will be able to connect with the next generation of great Airmen in order to serve their community, state and nation in the Louisiana Air National Guard."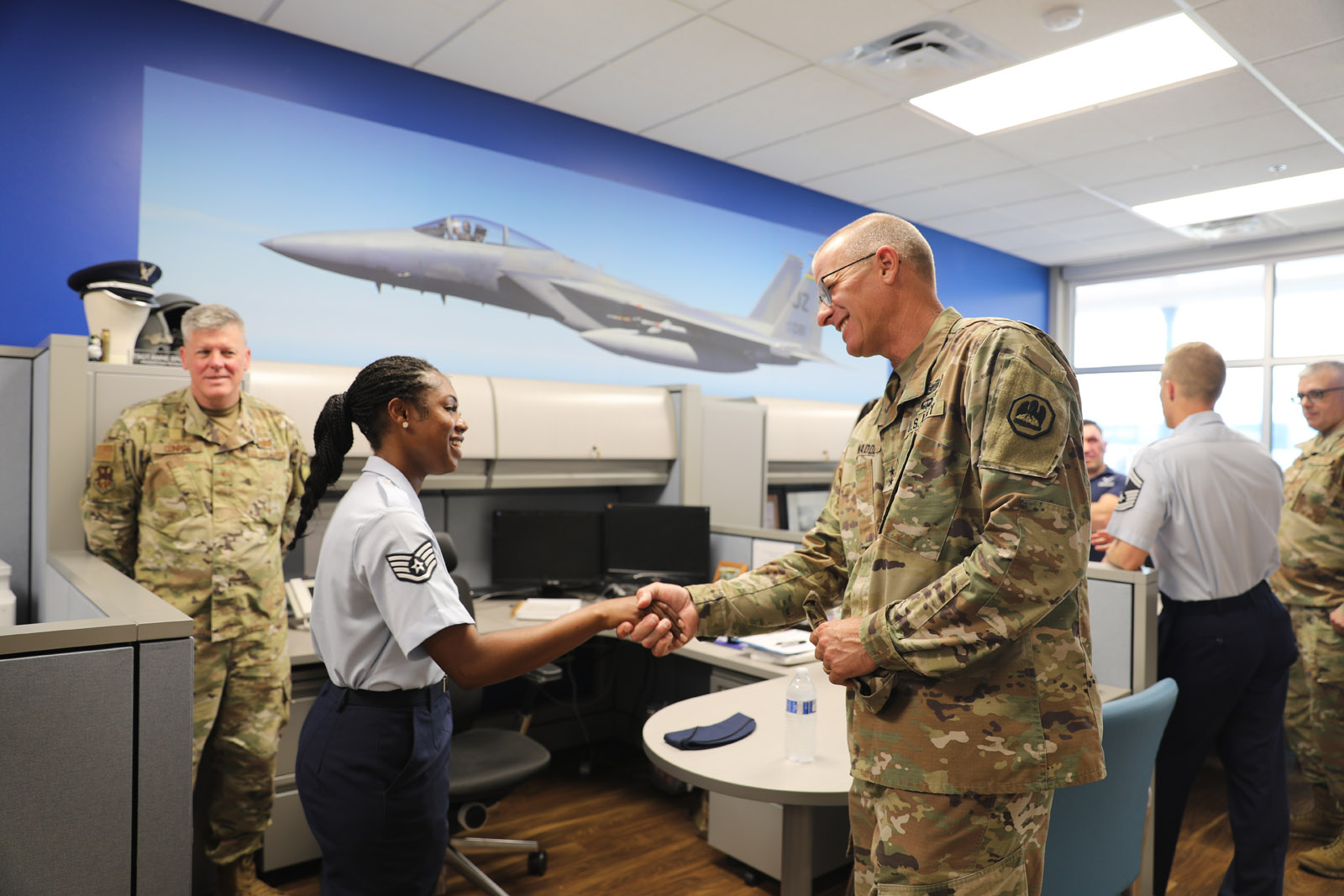 In addition to the ceremonial ribbon cutting, the storefront also welcomed its very first enlistment. Robin Bradstreet was recruited by her sister, Tech. Sgt. Annie Bradstreet.
Both sisters will be serving together and in the footsteps of their father, Robert, who was also in attendance.
Prior to this grand opening, the LAANG operates one additional recruiting storefront located in Gretna, Louisiana.