La. Army National Guard participates in annual Disaster Response Exercise
By Staff Sgt. David C. Kirtland, 241st Mobile Public Affairs Detachment
NEW ORLEANS – The Louisiana National Guard held their annual statewide Disaster Response Exercise at locations across the state, April 17-23.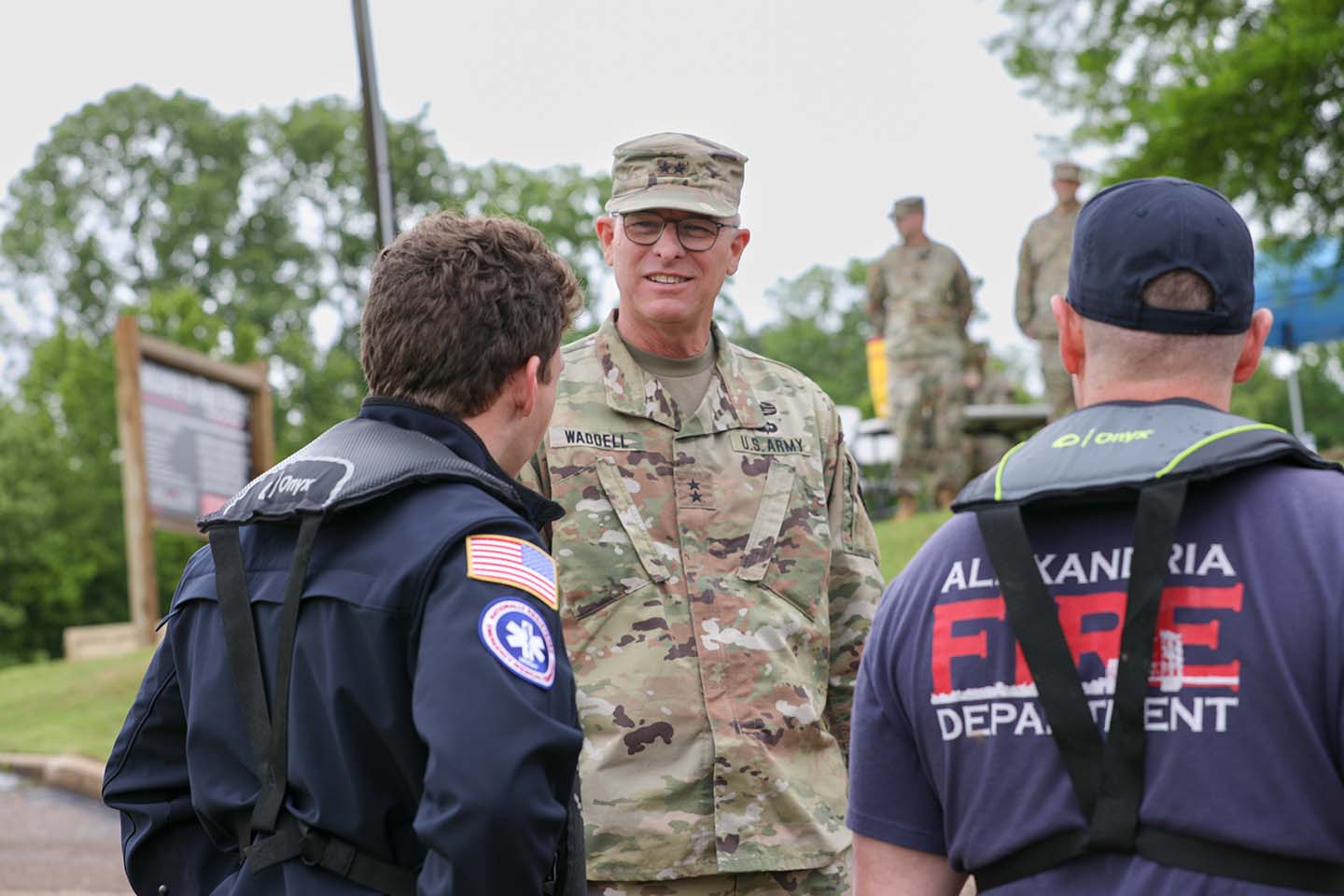 The LANG partnered with state and local agencies to test and strengthen a combined response in preparation for the upcoming hurricane season.
The exercise, organized by the Governor's Office of Homeland Security and Emergency Preparedness, involved training missions that took place at Fort Polk, Pineville, Plaquemines Parish, Pointe Coupee Parish and the LANG's Regional Staging Area in Roseland.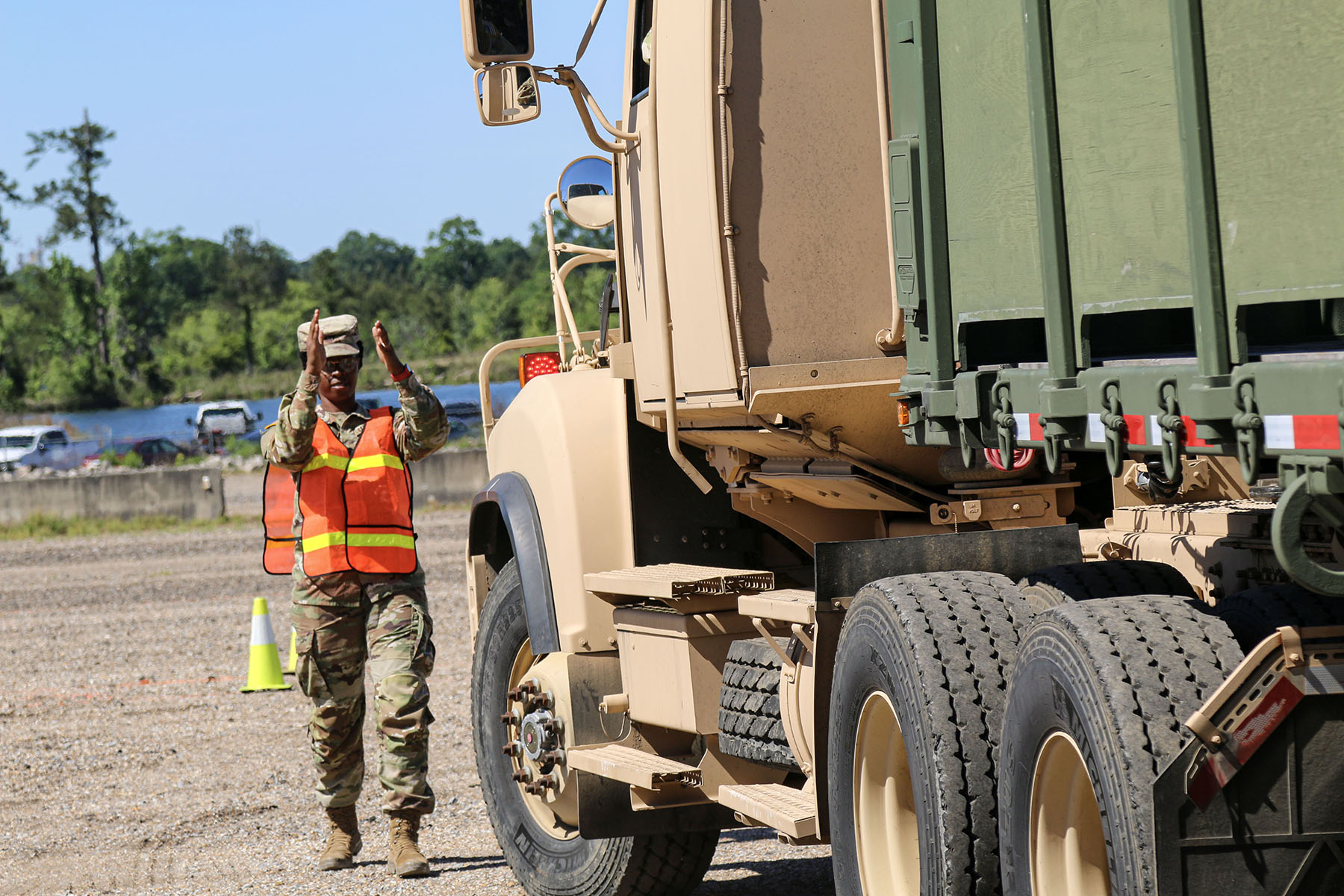 "You train as you fight," said Sgt. Steven Shader, assigned to the 1020th Engineer Company. "Getting to train together with your other state agencies involved, you get collaborative effort. So when you do experience a real-worldsituation, you know what you are getting into and already have partnerships built with the other agencies because they go a long way."
In Leesville, LANG Soldiers worked with active-duty Soldiers assigned to the 46th Engineer Battalion out of Fort Polk, where they conducted search and rescue operations using high-water vehicles.
"It's important to help your community and be ready just in case anything were to happen," said Spc. Jonathan Williams, assigned to the 844th Engineer Company. "Practicing in exercises like this lets your community know that there is someone out there who can help."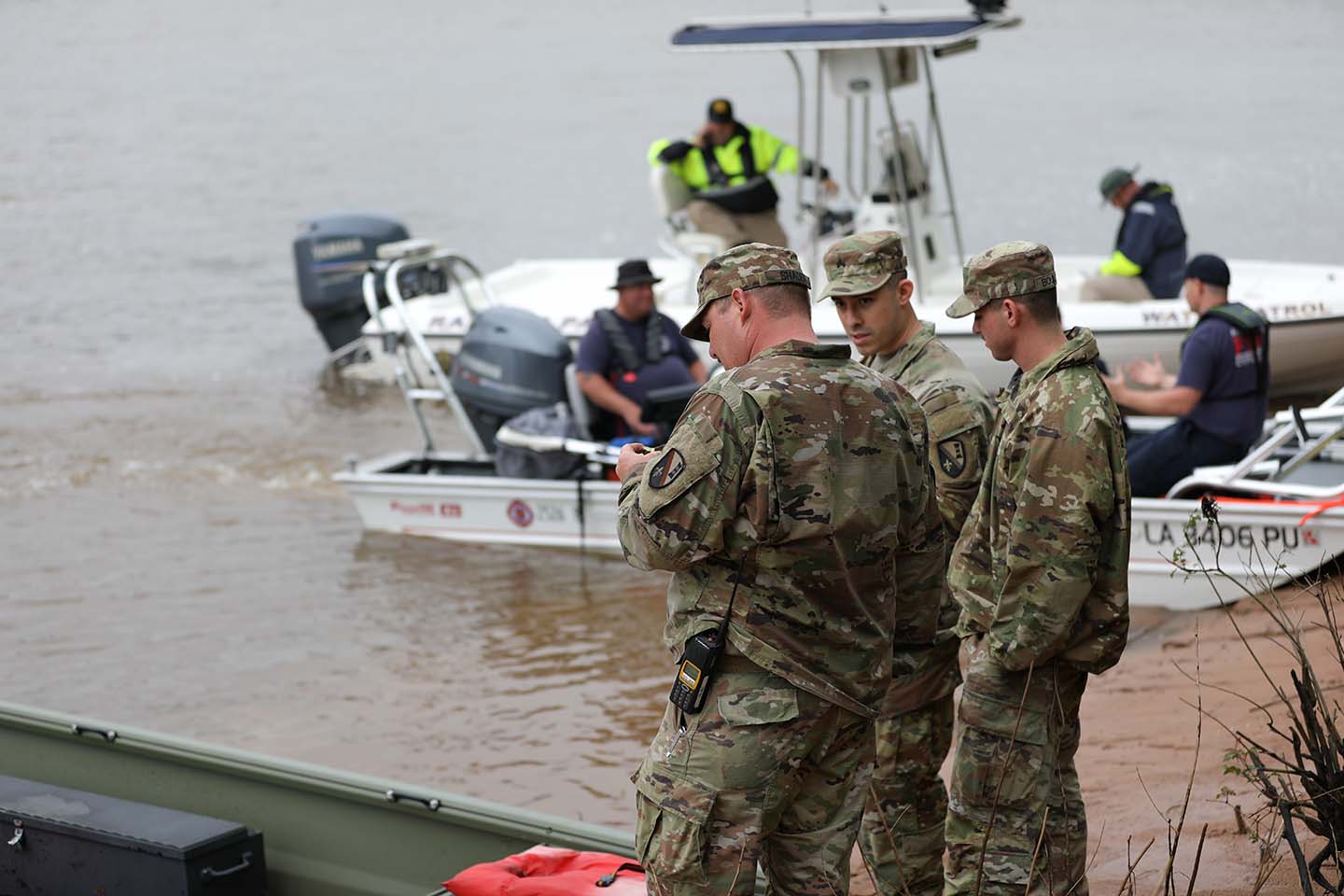 At Lake Buhlow in Pineville, Guardsmen assigned to the 225th Engineer Brigade and the 1st Assault Helicopter Battalion, 244th Aviation Regiment worked together with the Alexandria Fire Department and Rapides Parish Sheriff's Department to conduct real-life training on boat and helicopter search and rescue techniques. This training allowed them to work with each other sharing tactics, equipment and rescue operation procedures.
"We learn different techniques from each other that benefit all of us and makes responding in a real situation a more seamless effort," said Henry Winget, an Alexandria Fire Department captain.
The 139th Regional Support Group focused on the logistics of distributing commodities, such as water and packaged meals, to points of distribution throughout the state from the Regional Staging Area in Roseland.
In Pointe Coupee Parish, the 1021st Engineer Company practiced boat search and rescue techniques while conducting lily pad operations. These exercises simulate high water rescues during emergency operations.
In Calcasieu Parish, the 3rd Battalion, 156th Infantry Regiment, 256th Infantry Brigade Combat Team worked together with the 244th Aviation Regiment to synchronize sling load operations during their portion of the DRX.