La. Guard Aviators and Engineers execute rapid response to Pirates Cove wildfires
NEW ORLEANS – On August 23 and 24, 2023, Louisiana National Guard aviation and engineering assets were activated to assist the Louisiana Department of Agriculture and Forestry and the Louisiana State Fire Marshal office in fighting wildfires. As the wildfires spread, causing 17 parishes to declare a state of emergency, Louisiana's Guard men and women have displayed their abilities to respond to wildfires at a moment's notice.
At approximately 12:00 p.m. on August 25, 2023, a team of UH-60 Black Hawk helicopters consisting of crews from the LANG's 1-244th Assault Helicopter Battalion and G Company, 238th General Support Aviation Battalion received a call to divert one helicopter from their current mission over Tiger Island in Merryville, Louisiana to observe and assess a situation developing in the Pirates Cove neighborhood in the town of Florien on the banks of the Toledo Bend Reservoir in Sabine Parish.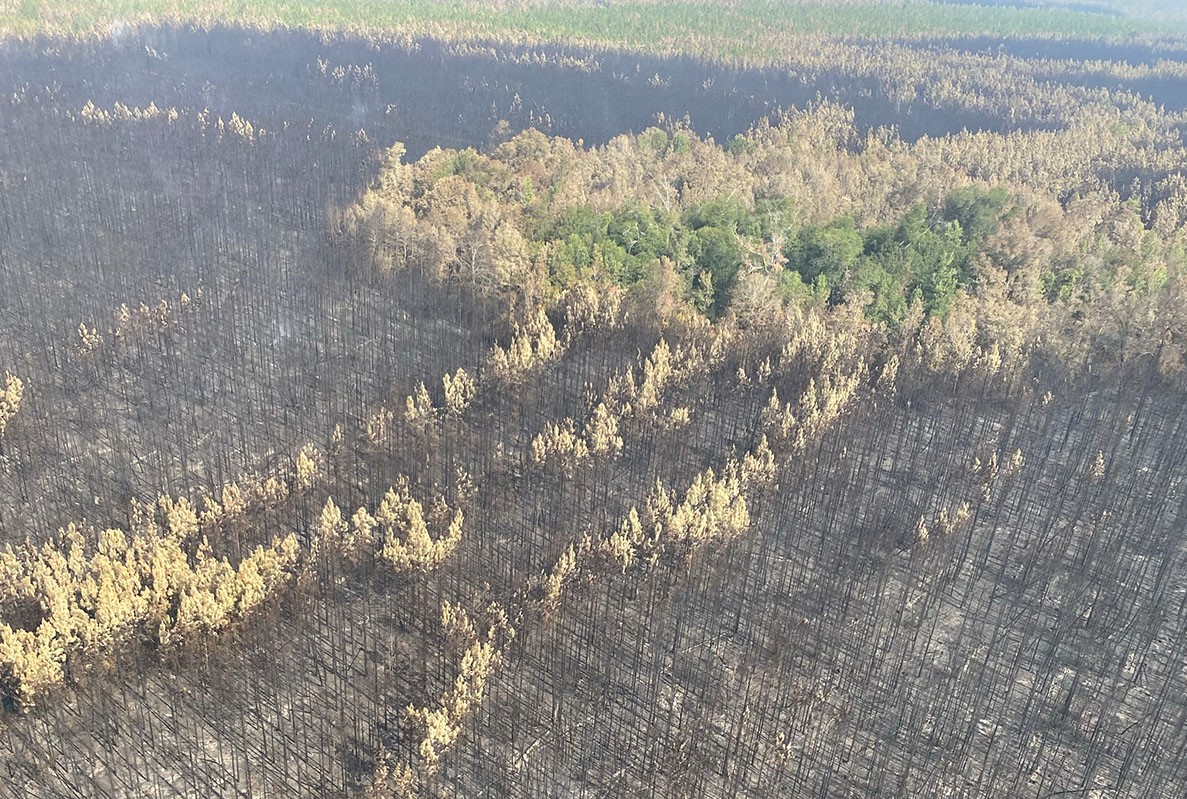 "We started to see the smoke come into view and realized that it was a fairly substantial fire," stated Capt. David Carroll, UH-60 Black Hawk helicopter pilot, 1-244th AHB.
Upon noticing the significant development of the wildfires and threat to housing structures in the area, two additional helicopters from the team were called to support the effort. By 2:30 p.m. all three helicopters were on site, pulling from the Toledo Bend Reservoir for water drops.
The LANG helicopters were able to provide two hours of "on station" time before having to conduct their reset and refueling operations. Prior to their departure, the helicopter crews managed to help contain 50 percent of the wildfire at Pirates Cove.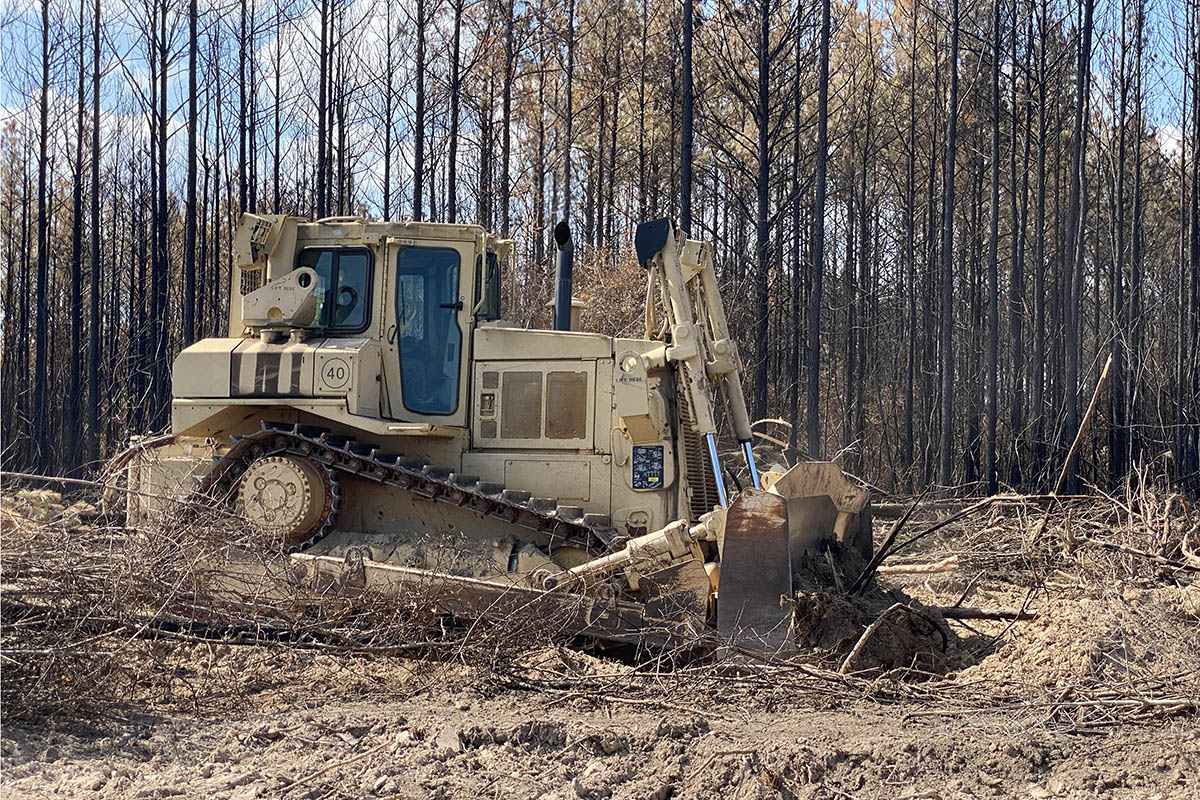 On August 26, 2023, the wildfires at Pirates Cove were determined to be 100 percent contained. Thereafter, two bulldozer crews from the 528th Engineer Battalion were called to support and augment the efforts of emergency units and mitigate any possible flare-ups by establishing fire lanes and smothering debris in the affected area.
"The main purpose of extending the fire lanes is to help maintain the green areas that we still have," explained Staff Sgt. Douglas Davis, 1023 Engineer Vertical Construction Company, 528th EN BN.
Spc. Elizabeth Kennison, 922nd EVCC, 528th EN BN elaborated on the importance of the LANG's continued mission in the wake of the wildfires. "It means a lot, personally, to not only help our community but also protect and maintain our state's natural resources such as forestry and wildlife," said Kennison.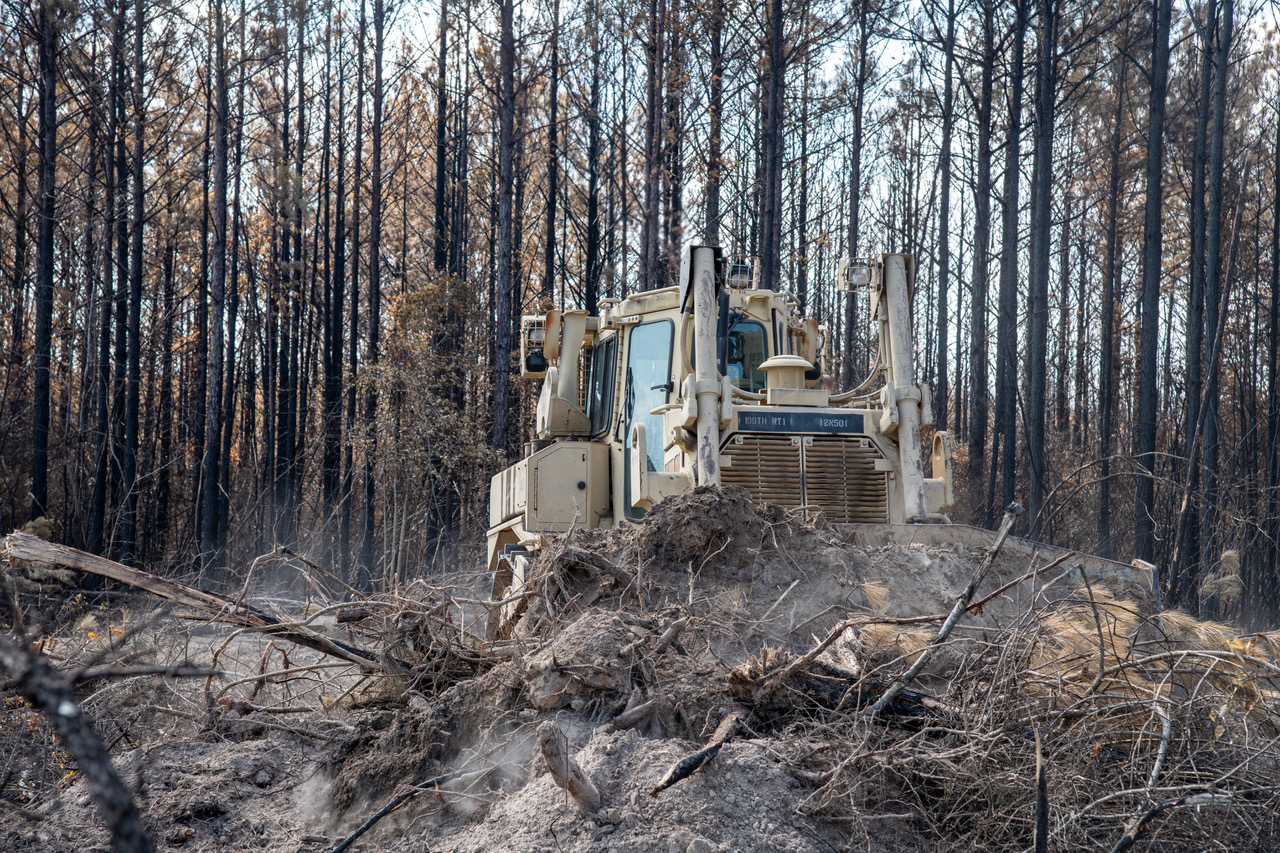 To date, LANG and Oklahoma National Guard aviation crews have conducted 235.6 hours of flight time and dropped 746,526 gallons of water in support of the ongoing effort to combat wildfires in Western Louisiana. LANG engineering assets continue to support the relief efforts with 30 bulldozers, helping establish more than 109 miles of firebreak in Beauregard, Vernon, and Sabine Parishes.