La. Guard continues mounting response to ongoing wildfires
NEW ORLEANS – At the direction of the Governor, the Louisiana National Guard activated 97 Soldiers to provide support to current operations in relation to the ongoing wildfires in Beauregard Parish. Louisiana's Guard men and women are trained, ready and fully equipped to assist in the relief efforts.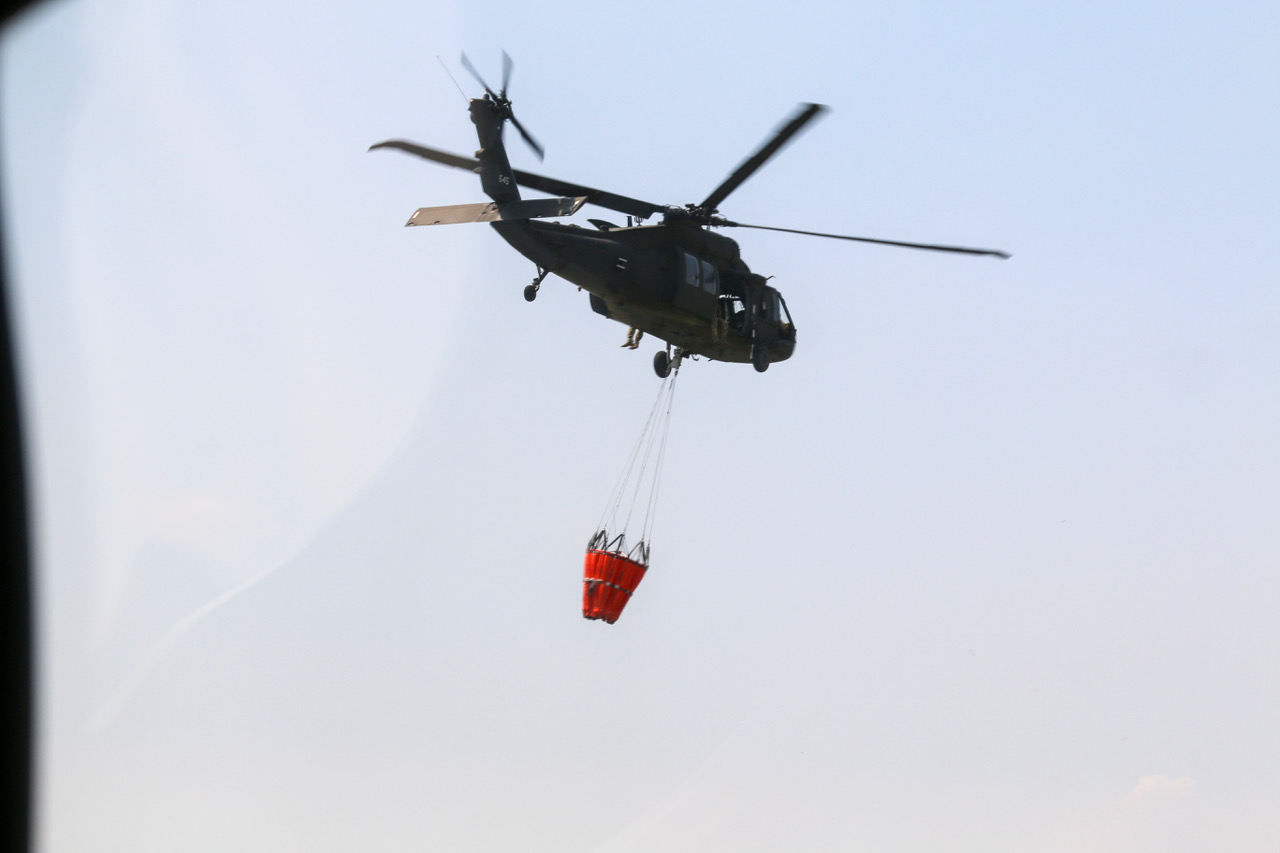 LANG helicopter crews began water-drop missions on August 23, 2023 to assist the Louisiana Department of Agriculture and Forestry and the Louisiana State Fire Marshal office in fighting the wildfires in Beauregard Parish.
To date, LANG aviation assets have supported firefighting efforts with 5 Black Hawk helicopters dropping 348 loads (160,776 gallons) of water during 55.9 flight hours to the affected region.
Additional aviation assets, including as one CH 47 Chinook helicopter from Oklahoma, have been coordinated through the nation's Emergency Management Assistance Compact to support relief efforts.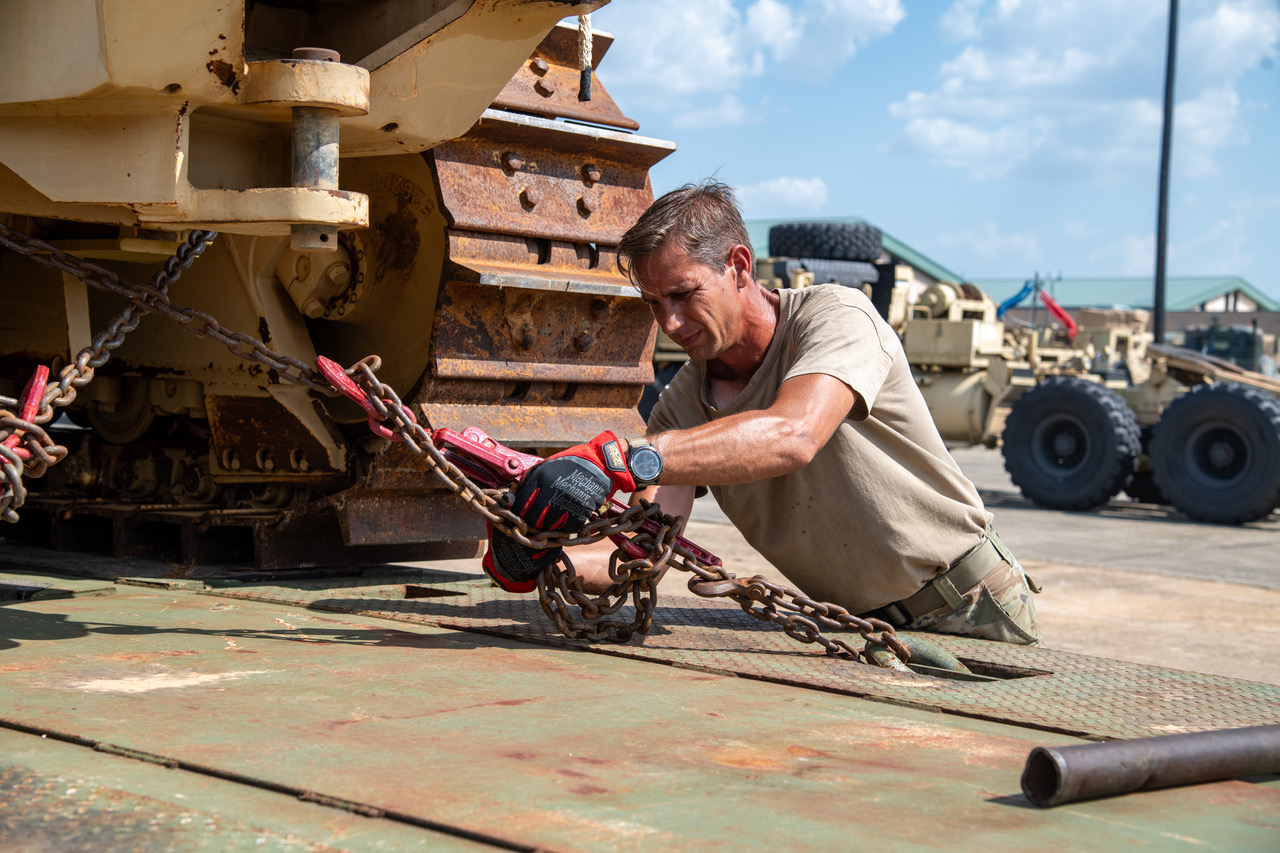 As of August 24, 2023, the LANG has deployed one engineer assessment team and 16 dozers with crew members from the 225th Engineer Brigade, to Singer, Louisiana to aid the Louisiana Forestry Department in clearing and widening current fire lanes to help prevent the spread of wildfires in the area.
So far, the engineering crews have completed 2,520 meters of linear firebreaks.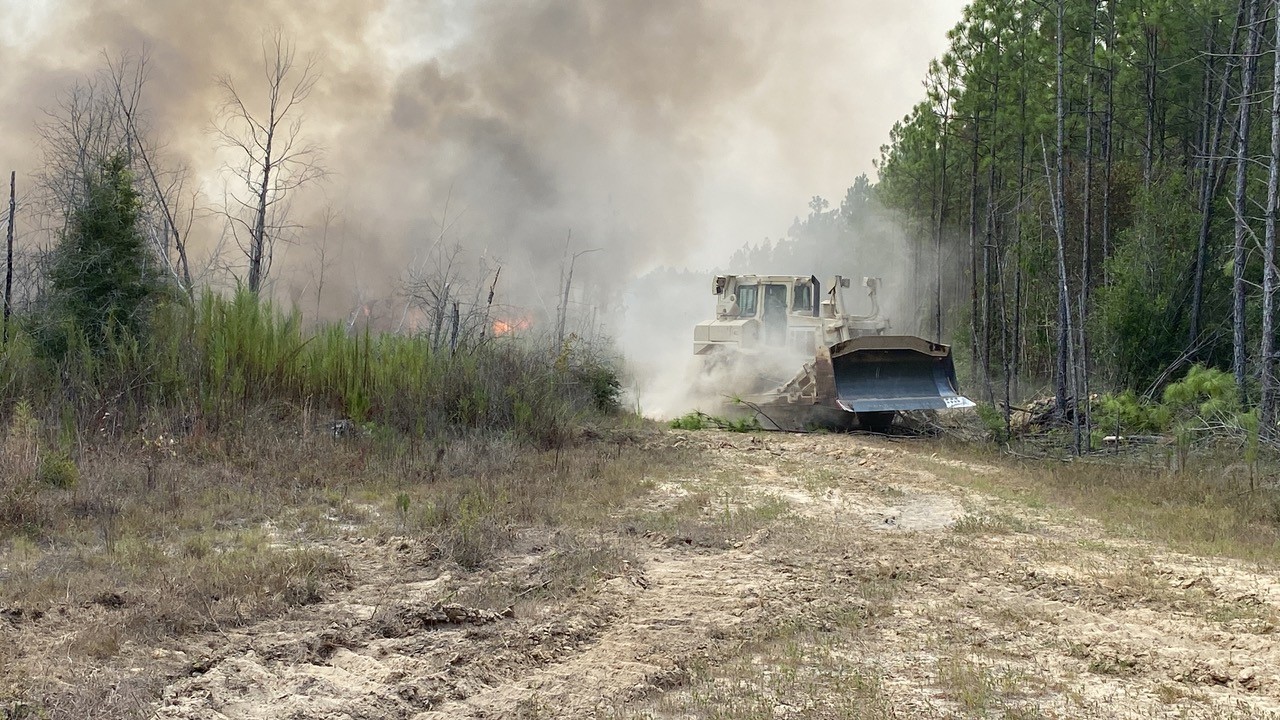 As a partner in the response effort, with a strong unity of effort in coordination with local, state and federal agencies, the LANG has established liaison officers within Beauregard Parish to facilitate timely coordination for support as the situation develops.