La. Guard conducts simulated hurricane training exercise
By Staff Sgt. Josiah Pugh, Louisiana National Guard Public Affairs Office
NEW ORLEANS – The Louisiana National Guard held a hurricane scenario tabletop exercise (TTX) in preparation for the 2022 hurricane season at the Armed Forces Reserve Center in Baton Rouge, Louisiana, June 21.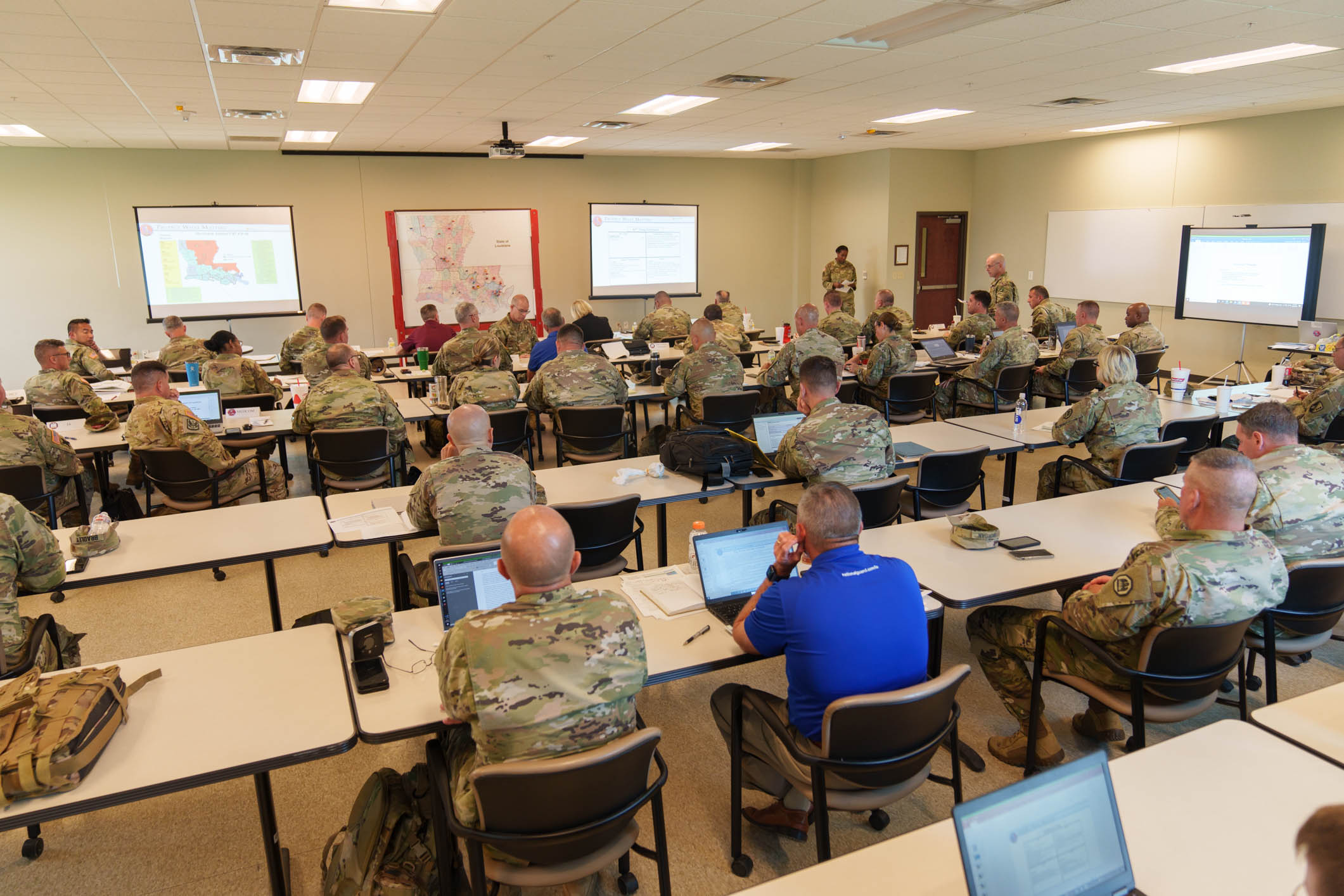 A TTX is a simulated emergency response where key emergency management personnel gather to discuss possible disaster situations and how to respond to them in a low-stress environment. It will likely be the last major gathering of key personnel before potential hurricane response efforts begin.
Planning for the 2022 hurricane season kicked off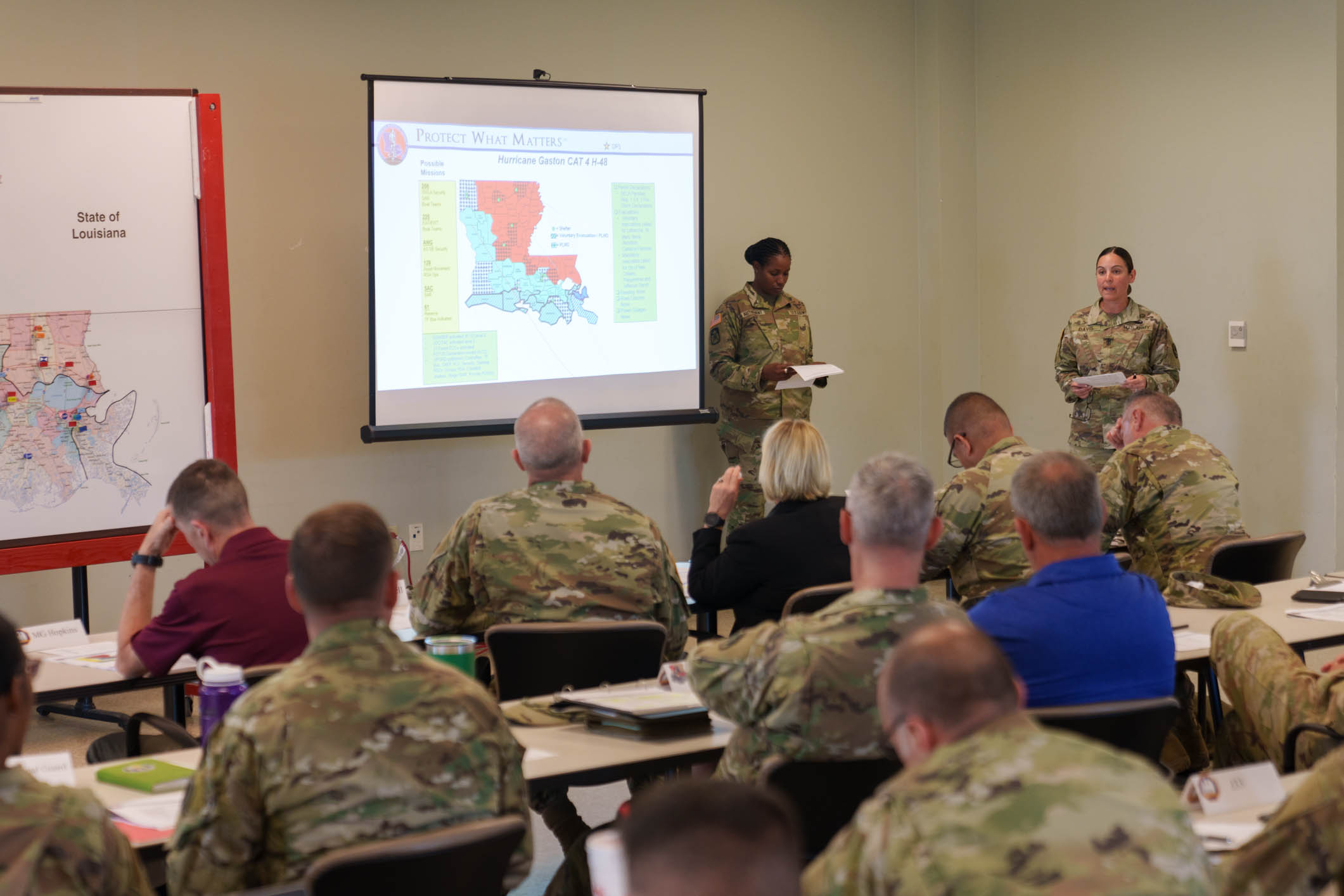 with the LANG's annual All-Hazards Coordination Workshop at Jackson Barracks in New Orleans during March 15-17. The workshop was designed to improve the ability of attending states' and territories' National Guards to support their governors and citizens through coordinated aid agreements in the event of a major disaster between 2022-2023.
This TTX is the latest LANG planning effort, used to clarify the roles and responsibilities of each organization under the LANG. It was also an opportunity to identify shortcomings and capabilities to ensure a greater likelihood of a successful hurricane response by developing a stronger emergency plan.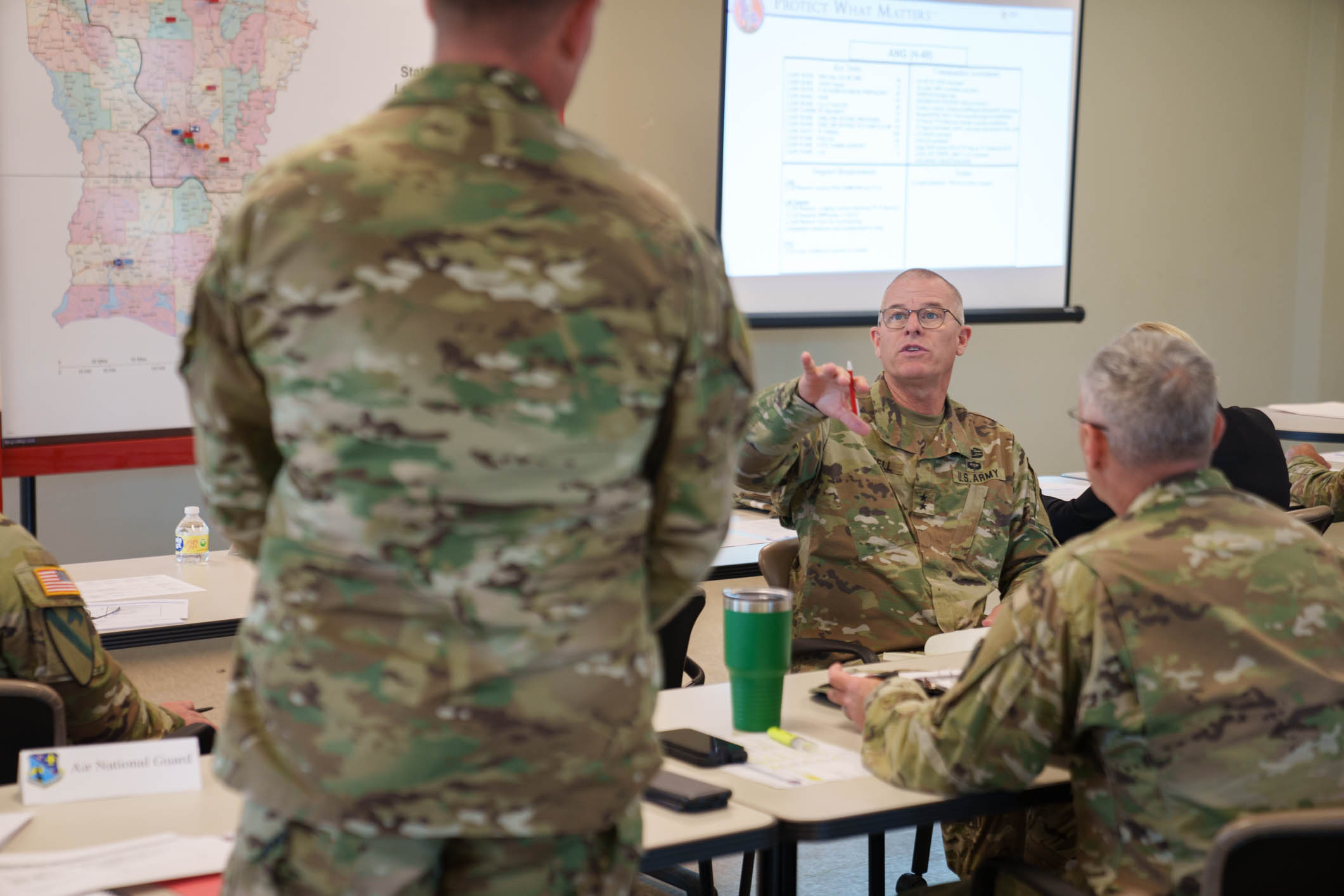 The LANG's assistant adjutant general, Maj. Gen. Lee W. Hopkins, addressed the exercise attendees saying, "The Soldiers and Airmen are going to execute the plan that you have."
Also discussed was how to effectively coordinate and integrate with local authorities, communities and the Guardsmen of other states.
"I feel confident … we've done this a lot," said the Adjutant General of Louisiana Maj. Gen. D. Keith Waddell. "We'll be ready."