La. Guard's military police company honored after deployment
By Staff Sgt. Noshoba Davis, Louisiana National Guard Public Affairs Office
PINEVILLE, La. – More than 150 Louisiana National Guardsmen from the 239th Military Police Company were honored and awarded the Louisiana War Cross during an official ceremony following their Yellow Ribbon Reintegration Training event in Baton Rouge, Louisiana, June 26.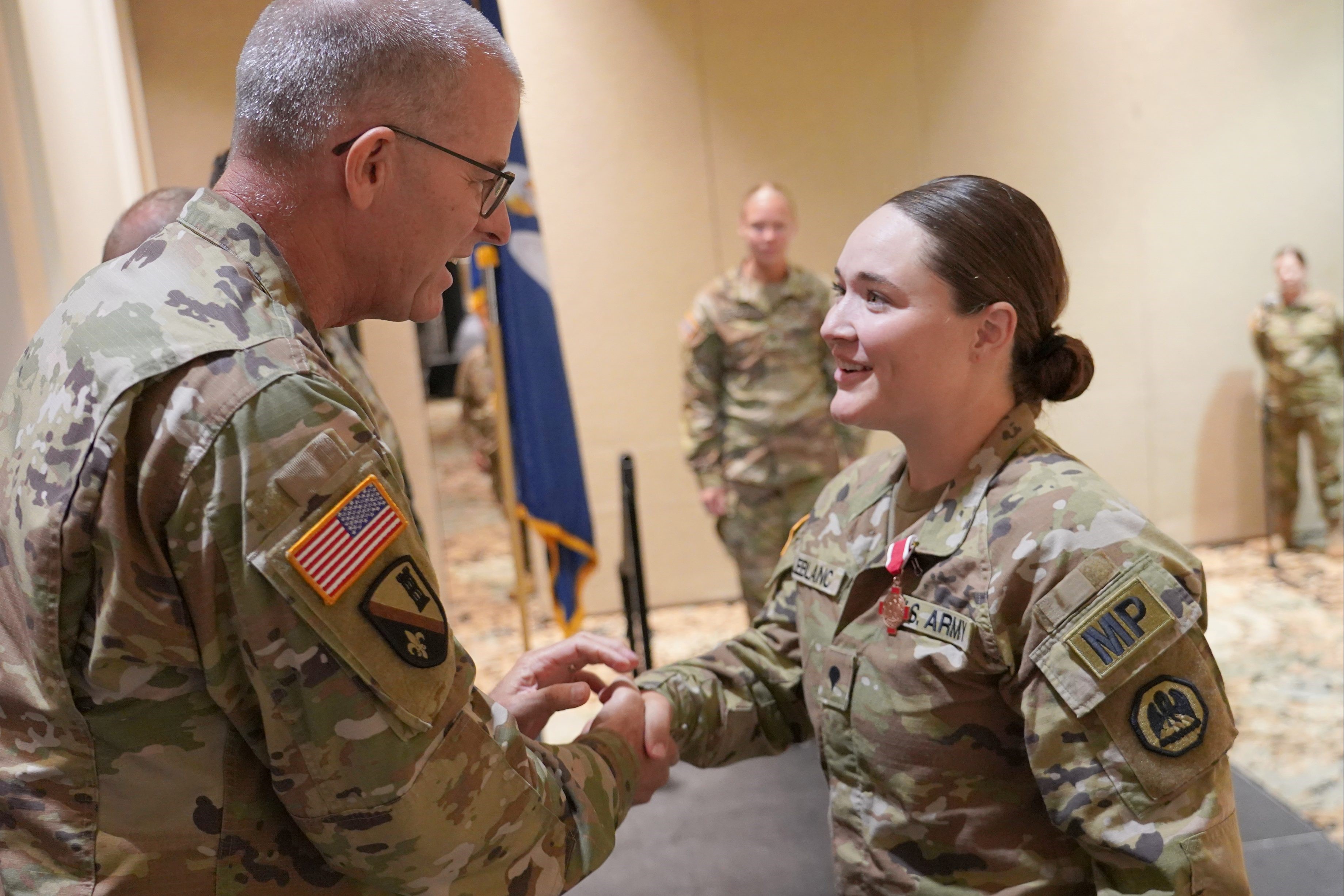 "I want to thank every Soldier and family member for your service and many sacrifices made during this deployment. I am very proud of each of you and thankful to call you my teammate," said Maj. Gen. D. Keith Waddell, adjutant general of the LANG, during the ceremony. "You continue to represent the very best of the Louisiana National Guard and the United States Army."
The 239th, headquartered in Carville, Louisiana, returned this past March following a nearly year-long deployment in support of Operations Spartan Shield and Inherent Resolve where they provided operational support across multiple countries resulting in the clearance of over 30,000 Department of Defense personnel and equipment valued at over $19 billion.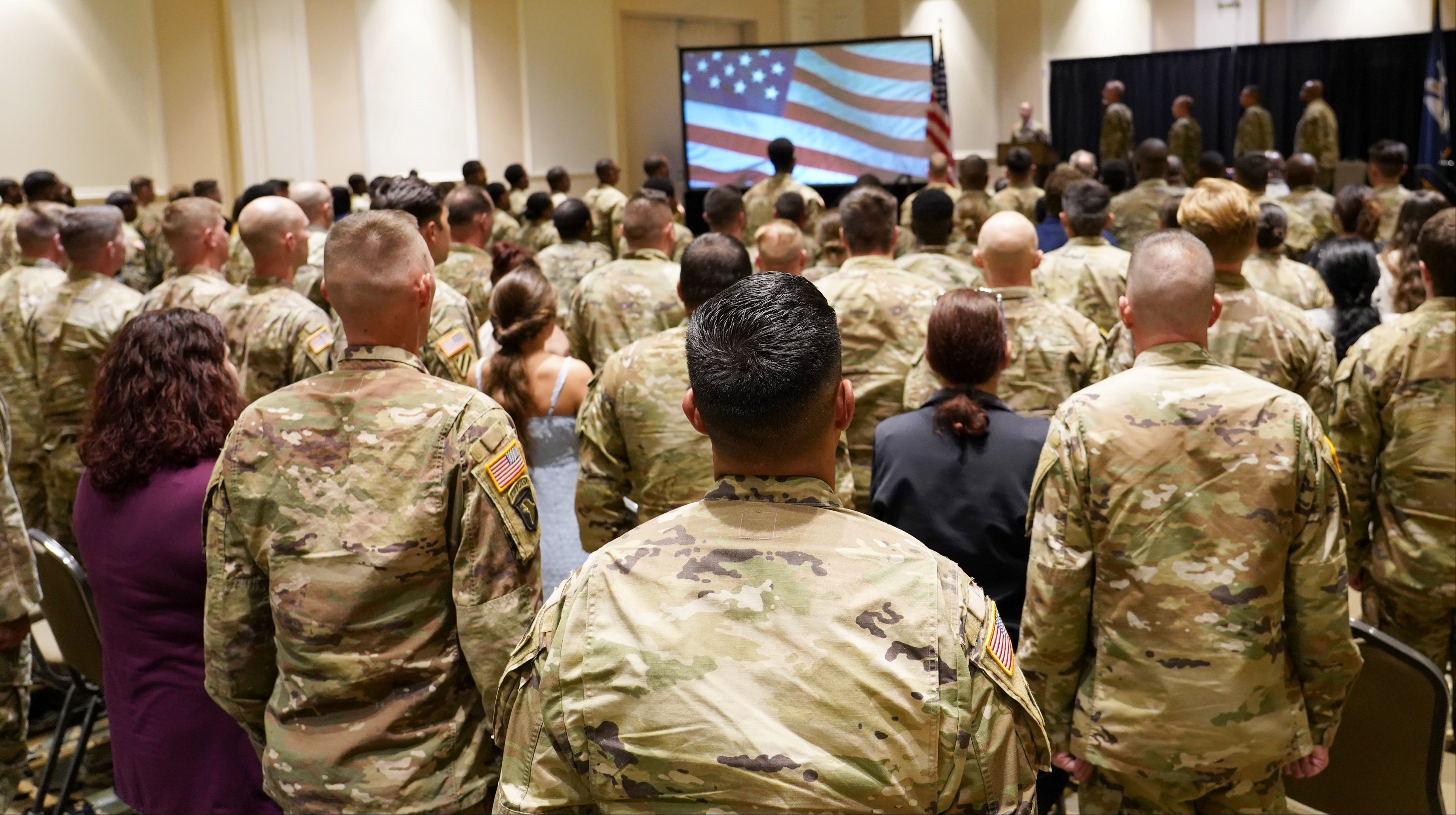 "I am extremely proud to witness the accomplishments of every single Soldier who deployed with the 239th MP Company," said 1st Lt. Brian Pereira, commander of the 239th and a Ponchatoula native. "We had Soldiers from all ranks step up and show out amongst Active, Reserve and Guard units from all over the U.S. and left our stamp on the customs mission for years to come."
In addition to operational support, the 239th provided customs support and prevented more than 115,000 items of contraband from entering the country in accordance with the U.S. Customs and Border Clearance Program, and U.S. Department of Agriculture.
"Some notable items included… explosive ordinance and firearms," said Pereira. "It should also be noted that some Soldiers were also pulled to assist with the Afghanistan retrograde. The 239th MP Company assisted in clearing over 7,000 Special Immigration Visa Applicants (SIVs) as they moved through different locations in the CENTCOM (Central Command) area of responsibility."
While deployed, the 239th operated across Bahrain, Iraq, Jordan, Kuwait, Lebanon, Qatar, Saudi Arabia and the United Arab Emirates.
1st Sgt. Warr Walter, a New Roads native and senior noncommissioned officer of the 239th, said, "Our mission was not a traditional MP mission; therefore, everyone had to learn and adjust in order to achieve and accomplish the mission."
Walter, who has been with the 239th since his initial enlistment in the LANG, expressed that this deployment was a monumental point in his career.
"I would like to thank the families and friends of our Soldiers; without you, we could not have been as efficient in our missions. We support the mission of the U.S. Army and the state of Louisiana, but you support us, and we could not do our jobs without you," said Walter.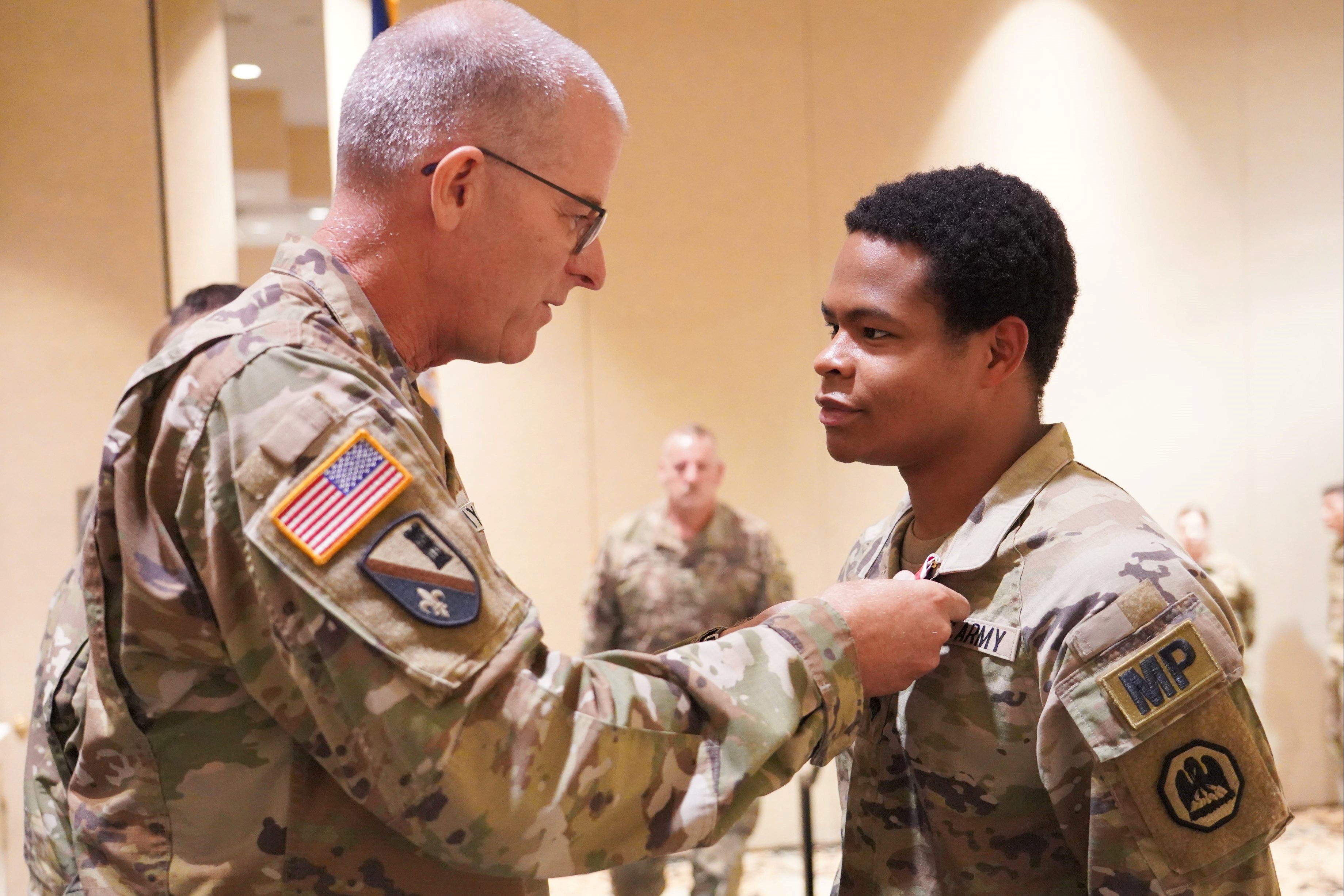 The Louisiana War cross is awarded to any member of the Louisiana National Guard who has served honorably for a period of at least 90 days during a national emergency in federal service.
This is the 239th's second overseas deployment since 9/11. The unit has also supported many state disaster response missions ranging from Hurricane Gustav in 2008 to the most recent event being the 2022 winter storm.