La. Guard continues response, postures for future missions
Louisiana National Guard Public Affairs Office
BATON ROUGE, La. – The Louisiana National Guard continues to conduct response efforts, recovery missions, and preposition vehicles and assets in potentially affected areas, as directed by Gov. John Bel Edwards, since operations began, Aug. 12.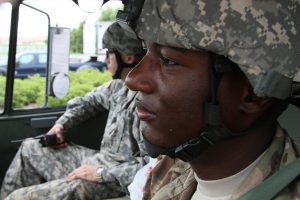 "With the changing conditions, we are continuously adapting to the needs on the ground," said Maj. Gen. Glenn H. Curtis, adjutant general of the LANG. "We continue to work closely with our state partner agencies making the most of opportunities to leverage resources and manpower to keep Louisiana citizens safe and maintain order."
Currently, the LANG has over 3,650 Guardsmen assisting with emergency flood operations including evacuations, search and rescue operations, sling-load missions, engineering missions, commodities distribution, and security and shelter support.
To date, the Louisiana National Guard has rescued over 11,085 citizens and 1,400 pets. The LANG has issued more than 32,255 MREs; 359,615 bottles of water; 465 tarps; and 784,000 sandbags. The LANG also issued over 2,200 cots and 1,700 blankets for shelter support.
Over the course of these operations, Louisiana Guardsmen have supported local, state, and federal agencies with more than 257 high-water vehicles, 55 boats, 11 Bridge Erection Boats, and 9 helicopters.
The LANG has liaison officer teams in 7 parishes to help assist as needed: Ascension, St. Helena, Tangipahoa,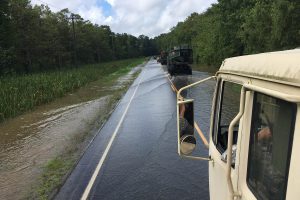 East Baton Rouge, Livingston, Vermillion, and St. John.
Louisiana's Guardsmen are trained, ready and equipped to stand up at any moment to protect lives and property, maintain communications, and ensure the continuity of operations and government.