La. Guard hosts annual Fearless 5K and Fitness Expo
By Spc. Cody Kellum, 241st Mobile Public Affairs Detachment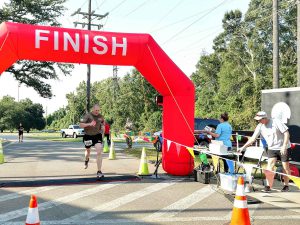 PINEVILLE, La. – The Louisiana National Guard hosted its second annual Fearless 5K & Health Expo at Fort Randolph and Buhlow State Historic Site in Pineville, Sept. 9, 2017.
The community running event was established to highlight the importance of suicide awareness, as well as to showcase veteran and community resources available for those in need as part of Suicide Prevention Month.
"Each year in September, we work really hard to put together an event for our service members," said Amber Sayer, suicide prevention program manager for the LANG. "We know that suicide is real. We hope that events such as this can help get the community involved and show our Soldiers and Airmen that they do have community support when they go back home to their families and workplaces."
The LANG Resilience, Risk Reduction and Suicide Prevention Program, a component of the Reintegration Office, organized the event. Vendors and exhibitors provided free food, beverages, activities for the kids, as well as information and resources. The 3.1-mile race was open to participants of all ages and skill levels.
More than service members and civilians ran in the race, with some running in remembrance of lost loved ones. A ceremony was held at the end of the event to present awards to show appreciation for all those who came out.
"Be there to check on your friends, family, and battle buddies," said Col. Jona M. Hughes, LANG Reintegration Office director. "It only takes one person to recognize a warning sign – one phone call, one text, one conversation to save a person's life."
After the race, a health expo provided easy access to suicide prevention resources which included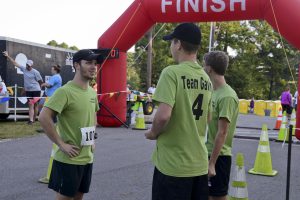 Pets for People, a nonprofit pet visitation therapy program and the Louisiana Department of Health Central Louisiana Human Services.
Staff Sgt. Nakeisha Foots was a guest speaker at this year's event and spoke about her personal experience attempting suicide and her successful road to recovery.
"I'd like to use my experiences to reach someone if possible," said Foots. "My goal is to be a life saver to someone in their darkest space, a place that I once was in. I want to bring awareness to whoever is, or once was, going through their own personal storm. There's a light at the end of the tunnel. There is hope and reason to go on."