La. Guard Infantry officer destined to be Army Ranger
By: Sgt. 1st Class Scott D. Longstreet, Louisiana National Guard Public Affairs Office
PINEVILLE, La.– Louisiana Army National Guard's 2nd Lt. Gage M. Wilkinson, a platoon leader for C Company, 2nd Battalion, 156th Infantry Regiment, 256th Infantry Brigade Combat Team, recently graduated from the U.S. Army Ranger School in Fort Benning, Georgia.
The Youngsville, Louisiana, native explained his preparation process for the challenging Ranger course. The two-month course tests all aspects of a Soldier.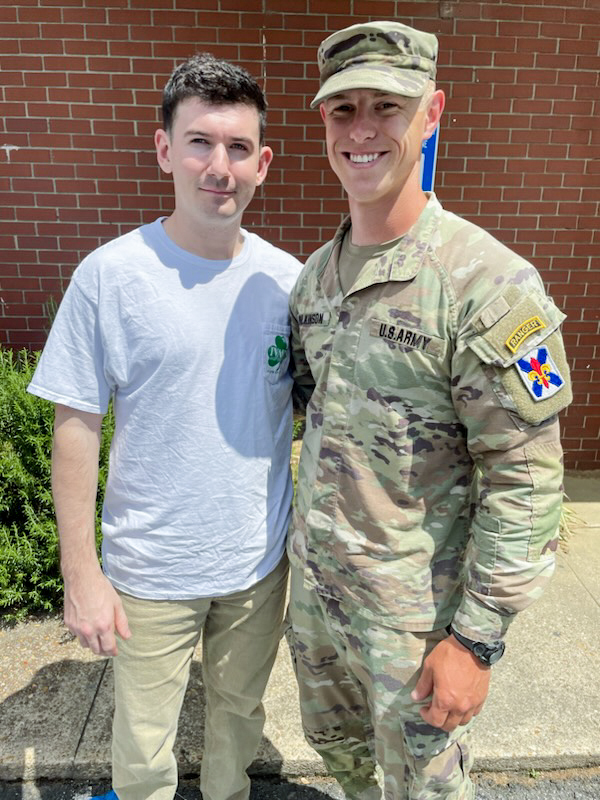 "The decision to attend Ranger school was made because as a leader in the Infantry, I need to be the most knowledgeable leader possible so that I can train my platoon to be the most disciplined and lethal platoon possible," he said. "I also want to show them that I am willing to go above and beyond and that my expectations of them will be met with higher expectations of myself."
"Going through Infantry Basic Officer Leader Course prepared me physically, and the Ranger Training Assessment Course hosted by the Warrior Training Center at Fort Benning prepared me tactically," he continued. "Every lieutenant that graduates IBOLC is expected to attend Ranger School, therefore, upon completion, I attended the first possible pre-Ranger and Ranger School."
The U.S. Army Ranger Course is conducted in three phases. Prior to beginning the phases, candidates must complete Ranger Assessment Phase (RAP) Week. Upon completion, prospective Rangers will move to the phases: Benning Phase, Mountain Phase and Florida Phase.
"Darby (Benning) Phase is where the foundation is laid for expectations during the remainder of the course," he said. "Classes and techniques such as battle drills, formations and order of march, ambush, objective rally point and patrol base operations are honed in this phase. Squad and platoon training is vital in this phase."
Phase one culminates with a pair of field training exercises in which all squad members must receive a GO in order to move onto the next phase. A peer evaluation must be successfully passed before the Ranger candidate can move onto the Mountain Phase.
"There is very little time to recover from Mountain phase," he explained. "We had five days of patrol techniques and practical exercises at the garrison level before a ten-day FTX. In this phase we put everything together."
Throughout the process, Wilkinson stressed the value of his family and unit support systems in keeping him motivated and focused on finishing Ranger school.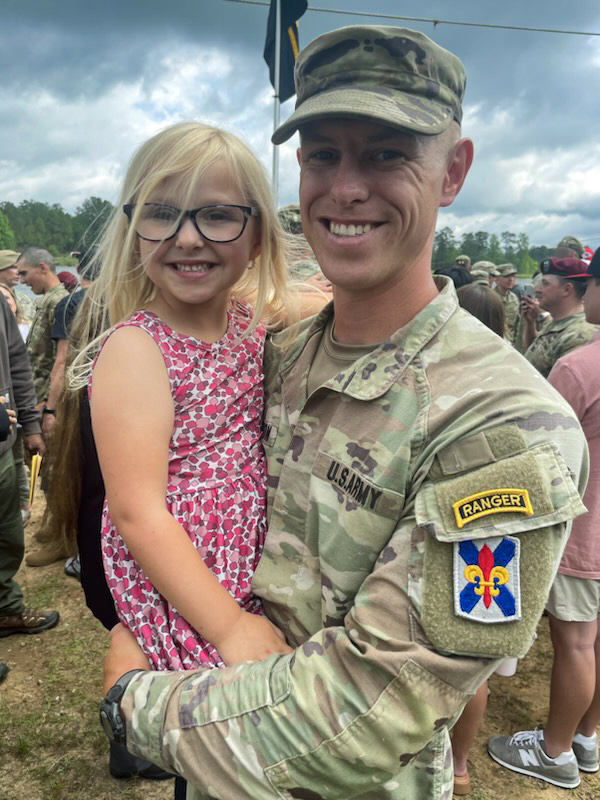 "In Florida, the cadre harped on a saying that I will never forget," he concluded. "They said, 'Don't be a tab wearer, be a tab bearer.' Those words will always be instilled in how I conduct myself. Leaders are not forged when leading is easy. Leaders arise when the conditions are adverse, when it's boiling hot, when it's freezing cold, when it's pouring rain, when you don't have normal materials or man power needed."
Wilkinson spent 10 years as an enlisted Soldier before attending Officer Candidate School and IBOLC. His military education includes Air Assault, Rappel Master, National Guard Recruiting School and Combat Engineer Supervisor Advanced Leader Course.
"I will always place the mission first. It is right there in the Warrior Ethos of the Soldier's Creed. Not only when it benefits me. Not only when the conditions are ideal. Without any hesitations, the mission comes first. Hunger and sleep are crutches and you can push your body to limits you did not think were possible," said Wilkinson.
Wilkinson currently works with the officer maintenance team for LANG Recruiting within the Reserve Officer Training Corps at University of Louisiana at Lafayette and LSU. He has previously deployed to Kuwait and Iraq in 2018 with the 1020th Engineer Company and to Kuwait and Syria in 2021 with B Company, 2-156th, 256th IBCT.