La. Guard strength and retention among the best nationally across Army and Air
By: Sgt. 1st Class Scott D. Longstreet, Louisiana National Guard Public Affairs Office
PINEVILLE, La.– The Louisiana National Guard ended the fiscal year fifth in the nation on the National Guard Bureau's Health Strength Index Report out of 54 states and territories.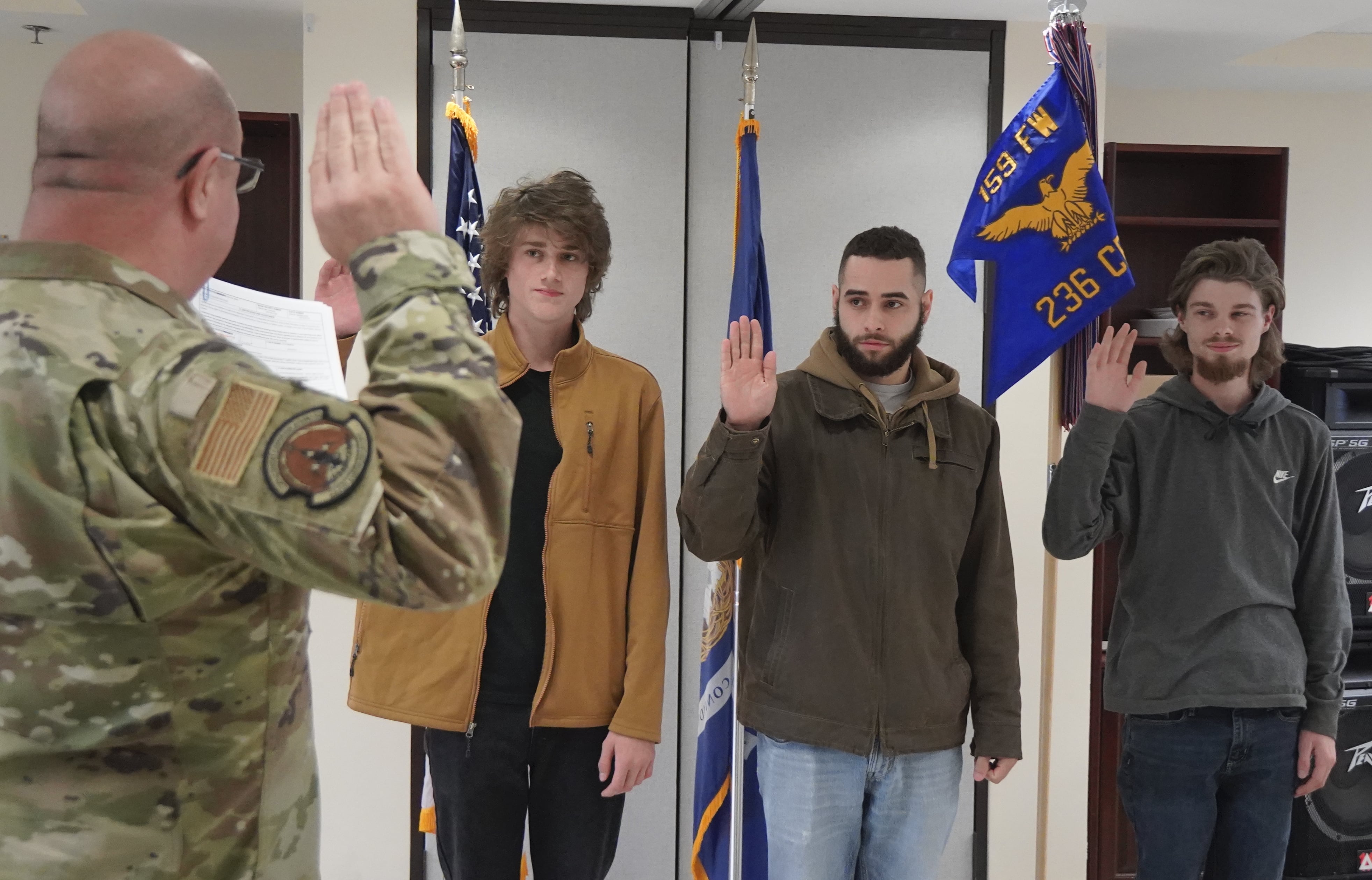 "As an organization our focus is readiness, deploy and redeploy, all hazard response and legal, ethical and moral service," said Maj. Gen. Keith Waddell, Louisiana National Guard adjutant general. "The overall strength across the organization ensures we meet these goals. We have the greatest men and women serving in the Louisiana National Guard who are ready to meet any demand to aid the State and Nation."
Out of the 54 states and territories, Louisiana finished in the top three nationally of 21 medium states, behind New Jersey and Minnesota, for the National Guard's recruiting mission. Since retention record-keeping began, this is the first time the Louisiana Army National Guard has maintained 81% or better in retention for a four-year average.
"In 2019, LANG implemented a dedicated Retention Noncommissioned Officer team, which is geographically dispersed across the State to support each unit's retention mission," said Col. Marc E. Prymek, LAARNG Recruiting and Retention Battalion commander. "Their goal is to retain Soldiers in LANG and sometimes that means a Military Occupational Specialty change and a new unit."
For FY23, LAARNG executed 1,054 total enlistments including active-duty recruits and interstate transfers. The state finished with 217 more Military Entrance Processing Station enlistments than they did in FY22.
On the Louisiana Air National Guard side, Louisiana recruited 133 Airmen and achieved a retention rate of 92%.
"This is the highest recruitment rate since 2015," said Col. Daniel W. Harlow, LA ANG director of staff – Air.
The 159th Fighter Wing ranked seventh nationally out of 91 Wings in recruiting production. The Wing was second out of 18 Fighter Wings in accessions.
Over the last fiscal year, LANG Army and Air recruiters increased the number of female recruits. The LAARNG increased female enlistments from 32.7% in FY19 to 37.2% in FY23. The LA ANG more than doubled their FY22 female enlistments increasing from 13 to 27; resulting in 22% of the force being female.
"Female enlistment percentages have increased in the last couple of years and can be attributed to marketing efforts toward female applicants, as well as having a diverse recruiting force that represents the population of Louisiana," said Prymek.
The LANG has implemented several key tools to help in recruiting prospective Soldiers and Airmen.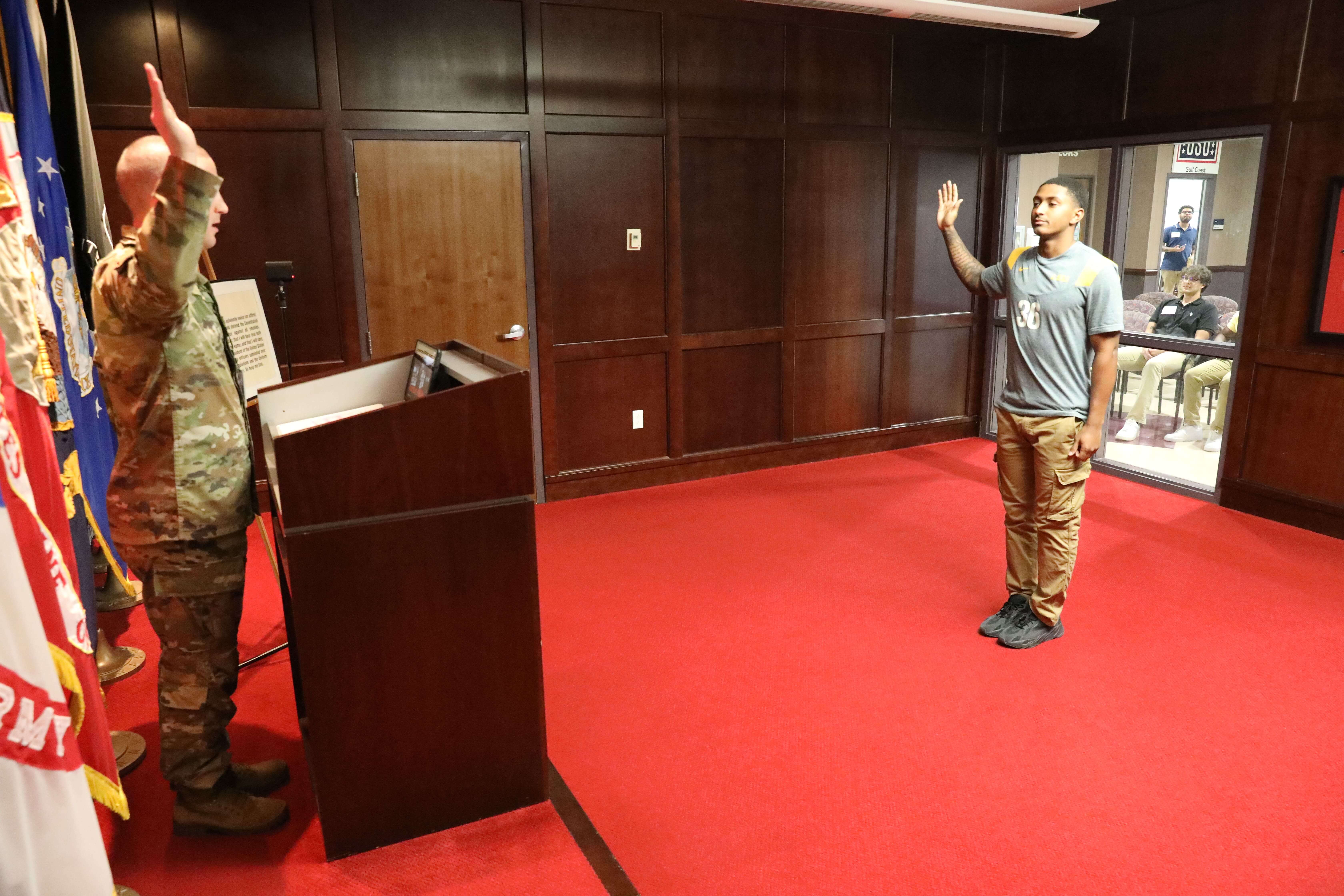 "The Future Soldier Prep Course, initially a pilot program, became permanent and has helped almost 100 LAARNG recruits meetArmy body fat or academic standards before renegotiating their contracts and shipping off to basic training," Prymek explained. "This program has been extended into FY24 with additional training allocations."
Other benefits LANG Army and Air recruits are offered access to is the State Tuition Exemption Program, the Patriot Scholarship, TOPS kicker and Pell Grants. Utilizing State Tuition Exemption and the Patriot Scholarship allows a LANG student to graduate debt free.