La. Guard service members' kids receive free winter
By Staff Sgt. Noshoba Davis, Louisiana National Guard Public Affairs Office
PINEVILLE, La. – Throughout the month of October, over 700 children of Louisiana National Guard service members and the local community are receiving winter coats through the 'Combat the Cold. Share the Warmth' winter coat giveaway.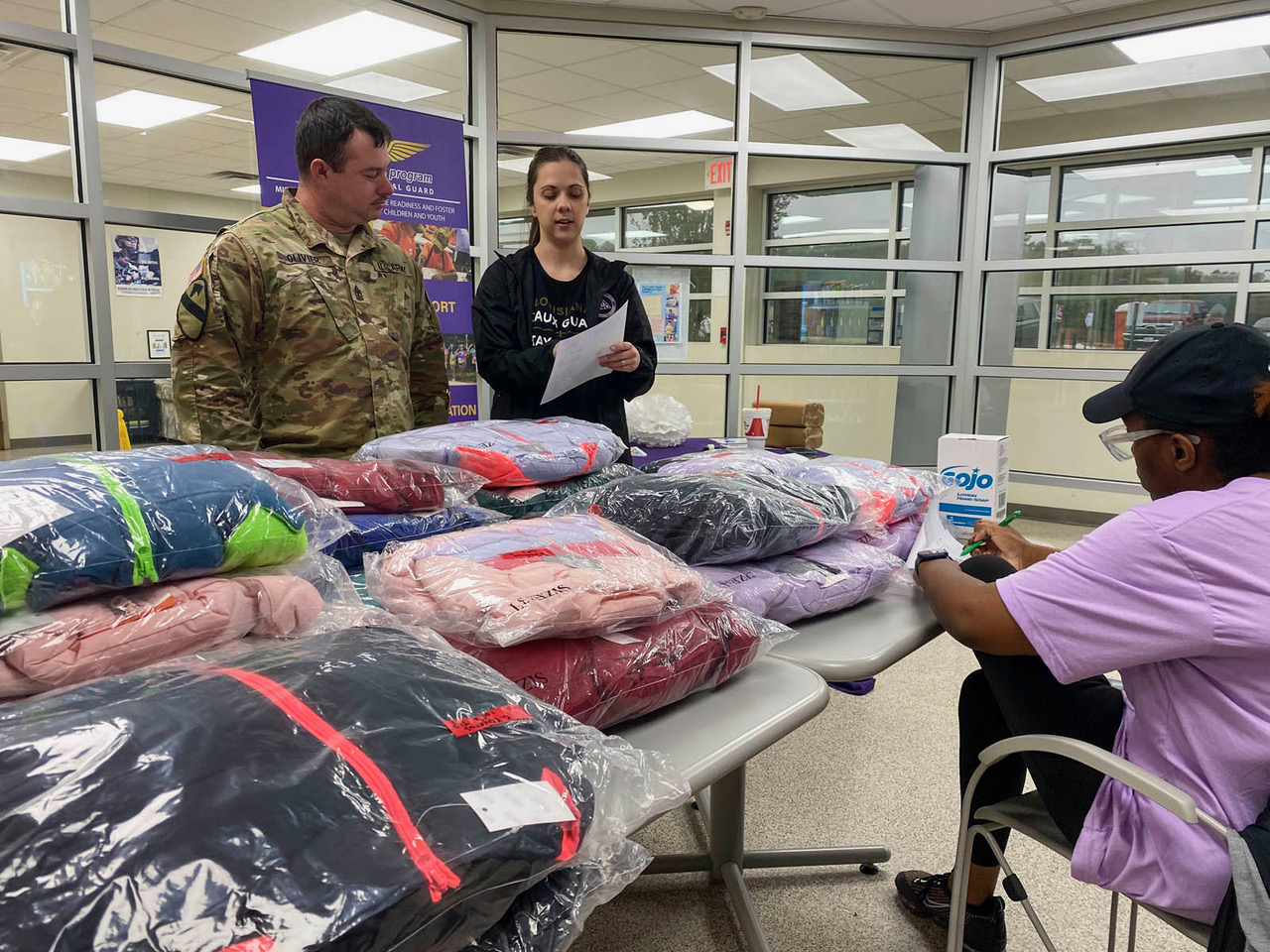 The Louisiana National Guard's Child and Youth Program, in coordination with the American Red Cross and Operation Warm, hosted the first winter coat giveaway to give back to the service members' children and community members.
"Combat the Cold. Share the Warmth' was created to give the gift of warmth to Louisiana's children," said Kelsey Torres, Child and Youth Program coordinator. "It was a joint effort."
For service members like Sgt. Cicely Dearborne, the coat giveaway provides her child with a brand-new coat that he can grow into this winter.
"Children grow fast, and this means he can keep the jacket a little longer by getting a size up for him," said Dearborne. "It also gives me confidence that my child will be warm and covered in the winter, allowing him to focus on what he needs to do while feeling loved and cared for."
Torres explained that these events build relationships with community resources like the American Red Cross, give back to the service members' children who make selfless commitments alongside their parents and aid in retention for the LANG.
"We hope our events give unique experiences to service members' children that build resilience, a sense of community and help them to know they always have our support," said Torres.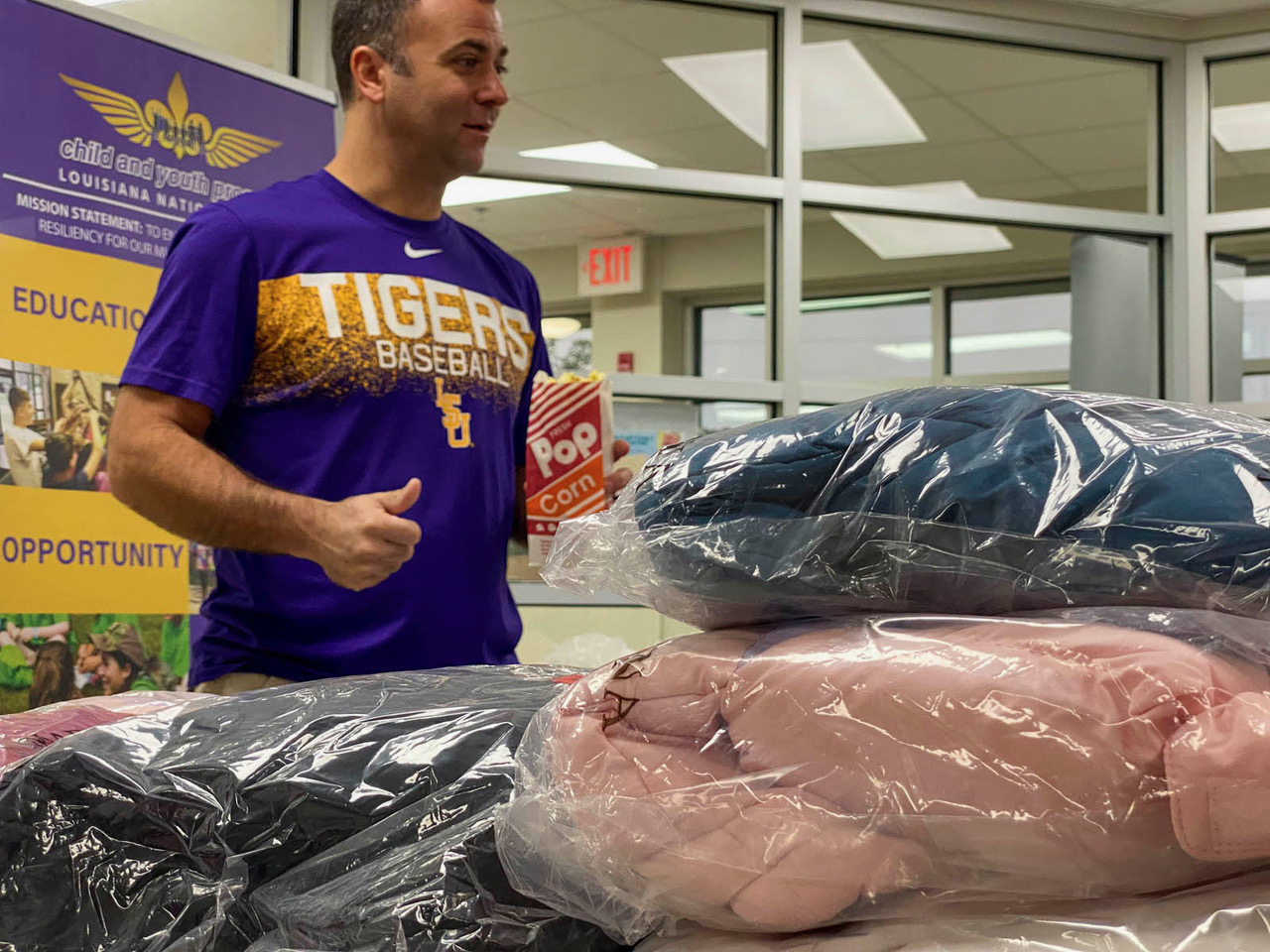 Dearborne also explained that family program events like these are important because they improve bonds between parents and children, show the LANG's care for the Soldiers and their families and provide opportunities for military family members to interact and build relationships with other families and community members.
"Soldiers can feel at ease from extra support received at these events, which supply us with educational, mental, physical and positive support," said Dearborne. "These events aid in our children's growth while teaching them to respect and support their parent(s) in the Guard."
Coats have been distributed to those service members and community residents who registered in the following locations Pineville, Monroe and Bossier City, Louisiana. Coats will be distributed in Baton Rouge, Lafayette, Hammond, New Orleans and Lake Charles, Louisiana over the next few weeks.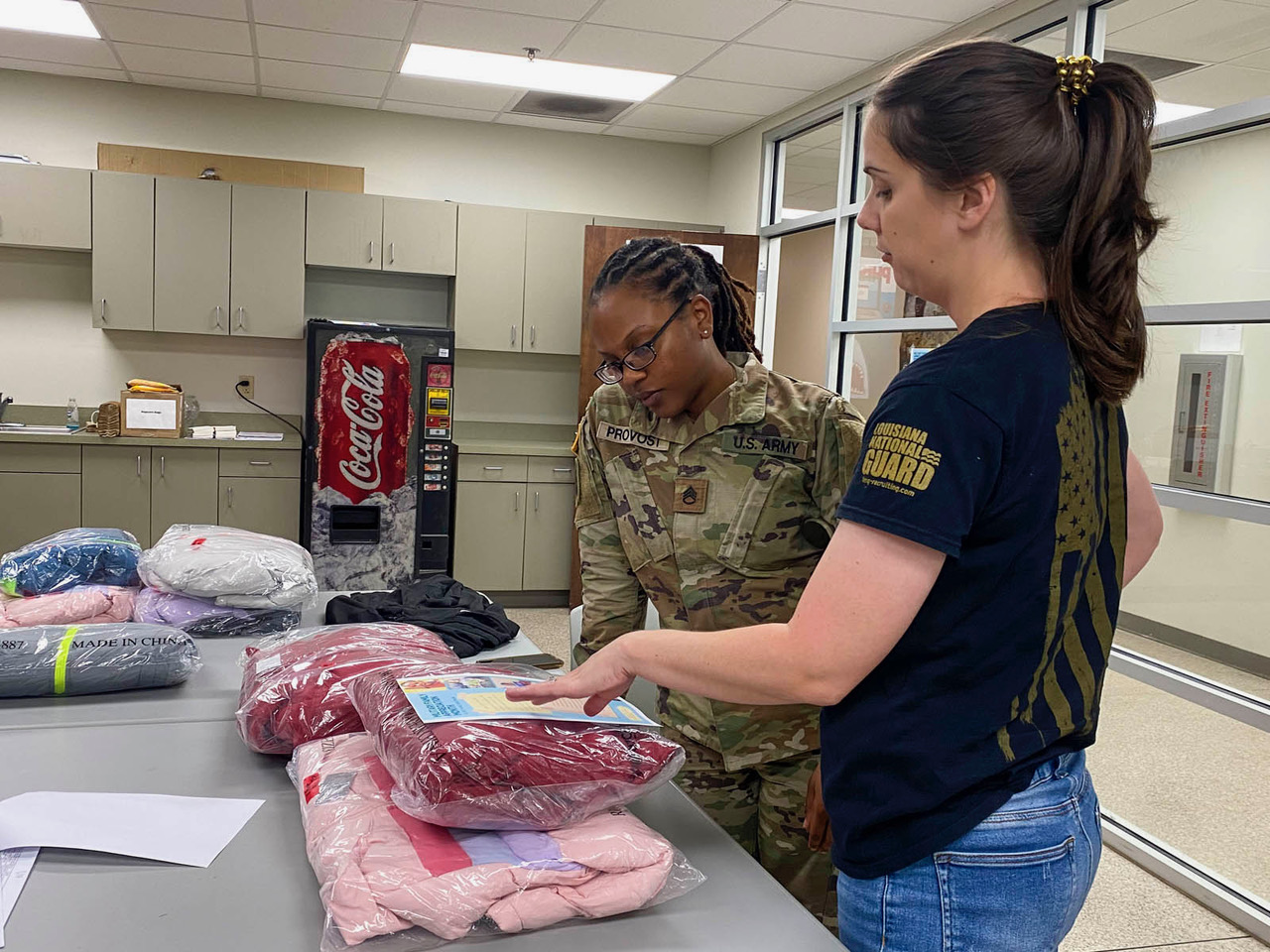 Upcoming events for the LANG's Child and Youth Program include the Stars & Stripes Drive-In Camp which will be a state-wide event, November 7-9, 2023, and Winter Camp Lagniappe, December 2-3, 2023 in Pollock, Louisiana.
Anyone who did not register for a coat, but would like one for their child(ren), please contact Mrs. Kelsey Torres at Kelsey.l.roach.ctr@army.mil