La. Guard's search and rescue operations increase
Louisiana National Guard Public Affairs Office
 NEW ORLEANS – The Louisiana National Guard has rescued nearly 500 people and 61 pets during search and rescue operations due to heavy flash flooding in seven different parishes, including 15 rescues by air, during the last 24 hours.
More than 1,000 personnel are mobilized and nearly 170 high-water vehicles tasked or staged to assist local, parish and state emergency officials with heavy flash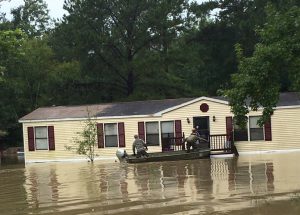 flooding in St. Helena, Tangipahoa, Lafayette, Iberia, West Feliciana, East Baton Rouge and Livingston parishes.
The LANG has 66 high-water vehicles currently deployed for search and rescue, 20 boats, including eight bridge erection boats and five helicopters to combat the flood waters and protect communities in support of local officials. Liaison officers have been stood up in East Baton Rouge, Lafayette, St. Helena, St. Tammany and Tangipahoa parishes.
More than 313,000 sand bags have been distributed to Ascension, Livingston, East Feliciana and East Baton Rouge parishes. Water and meals-ready-to eat (MRE) have also been distributed to East Feliciana and St. Helena parishes.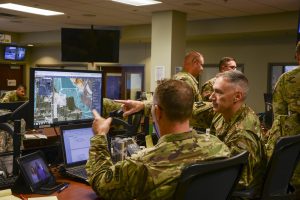 Additional resources are available if needed.
Louisiana's Guardsmen are trained, ready and equipped to stand up at any moment to protect lives and property, maintain communications, and ensure the continuity of operations and government.