LANG CDP Assists DEA During Its Semi-Annual Take Back Day
By Tech. Sgt. Cindy Au-Wiafe, Louisiana National Guard Counterdrug Program
NEW ORLEANS, La. — The Louisiana National Guard Counterdrug Program assists the Drug Enforcement Administration during its semi-annual Take Back Day on Oct. 28 in locations around the state.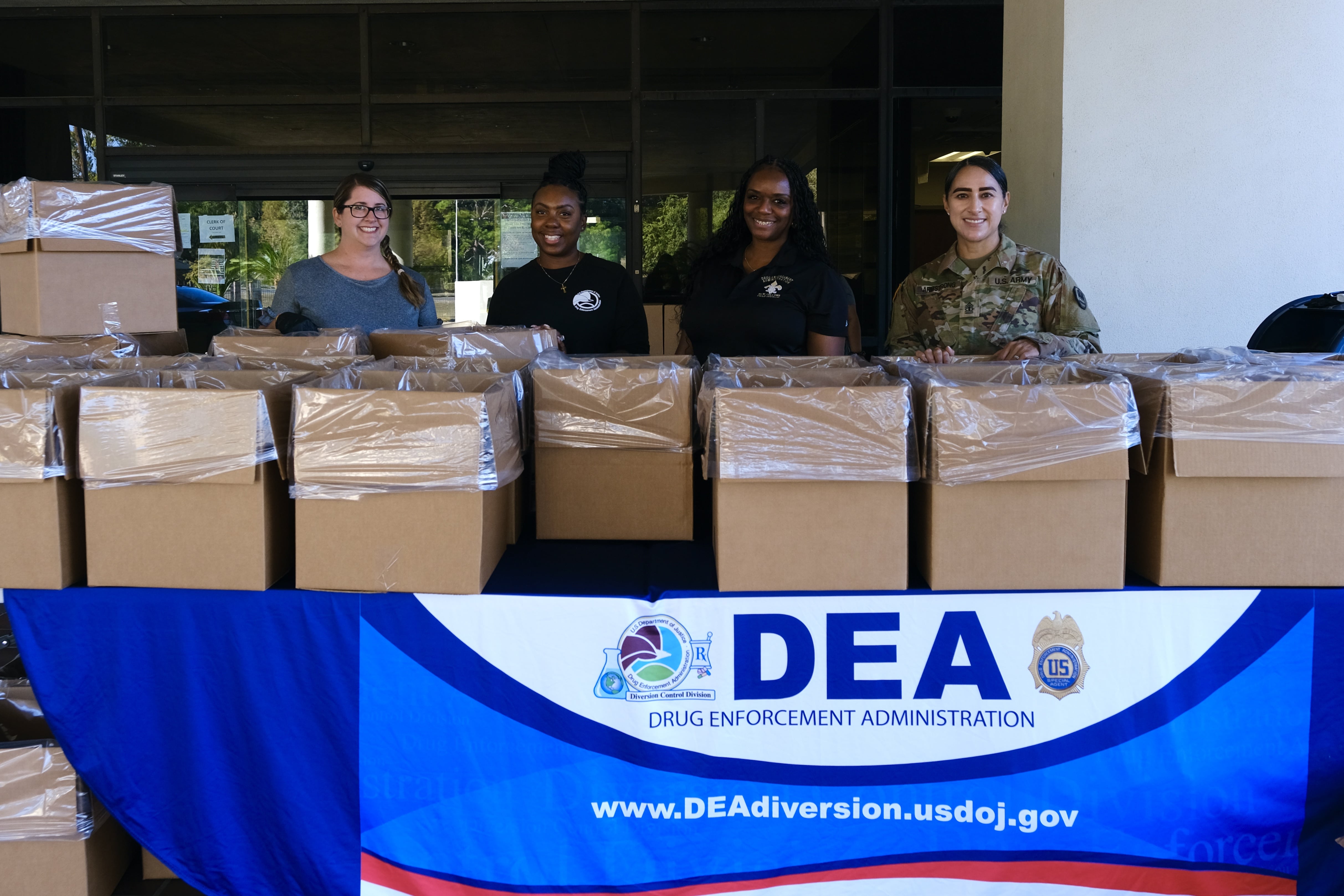 The semi-annual event is held by DEA in conjunction with local law enforcement agencies and community partners and aims to offer safe and anonymous collection points to help local communities dispose of old, unwanted or expired medications.
Participation from local communities is crucial to the success of Take Back Days. This event helps to prevent drug abuse by limiting access to prescription drugs that are accessible within homes; increasing environmental protection by eliminating flushing of old medications or trashing them which can lead to water contamination; reducing drug diversion and enhancing public safety by reducing the likelihood of the misuse of prescription medications, especially opioids.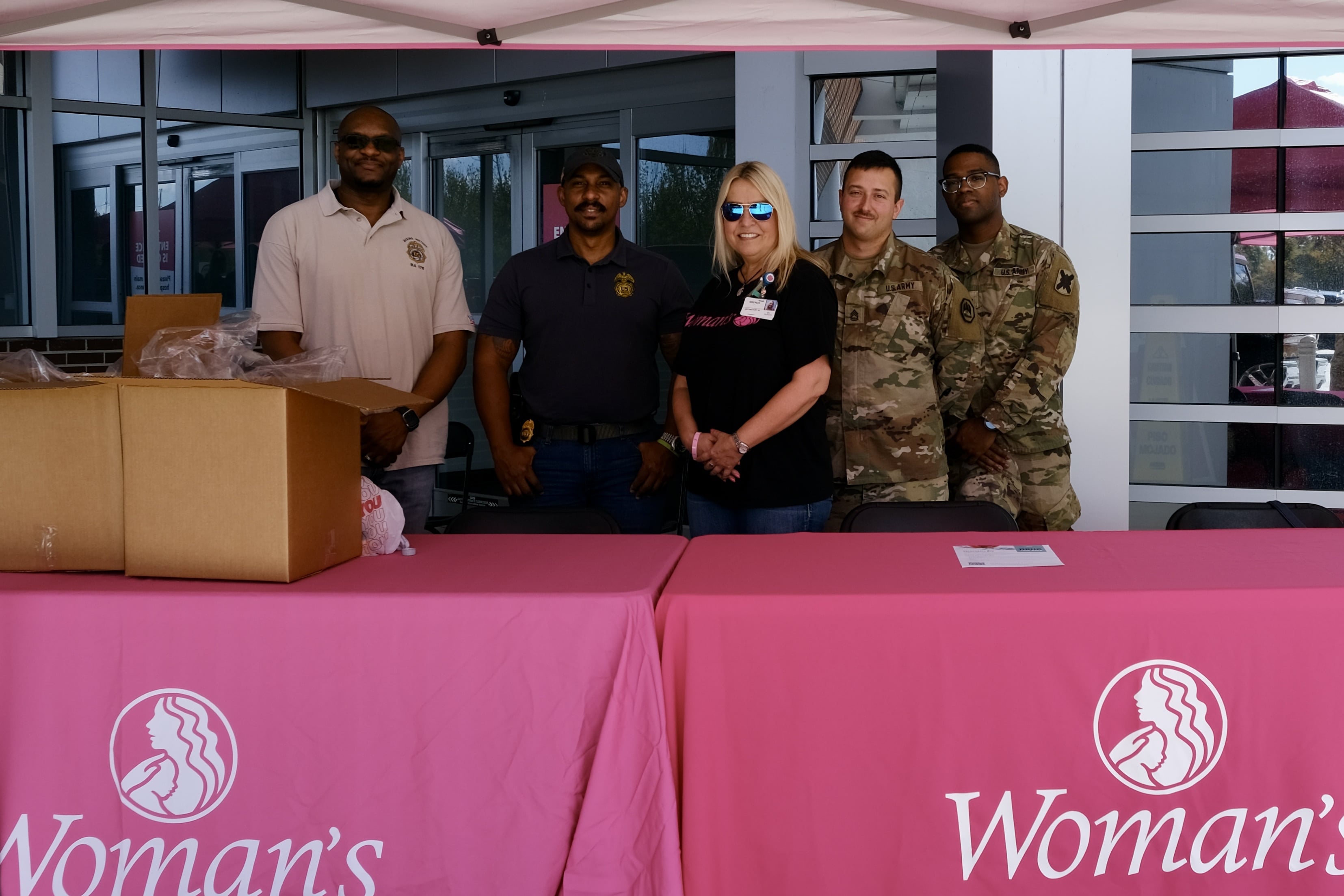 "Take Back Day is held twice a year to ensure regular and convenient opportunities forindividuals to dispose of their unused medications," said Dr. Leslie Faulkner, the New Orleans Division DEA Community Outreach Specialist. "This schedule helps keep medications from accumulating in households, increasing the chances of safe and timely disposal. Holding the event semi-annually also aligns with seasonal changes and reinforces the importance of responsible medication management throughout the year… [Counterdrug] involvement helps reinforce the message of community collaboration in addressing the opioid epidemic and prescription drug abuse crisis."
Old medications can be a gateway to addiction and have fueled the opioid epidemic. The Substance Abuse and Mental Health Services Administration states that many people who use prescription medication for nonmedical purposes, obtain it from a family member or friend.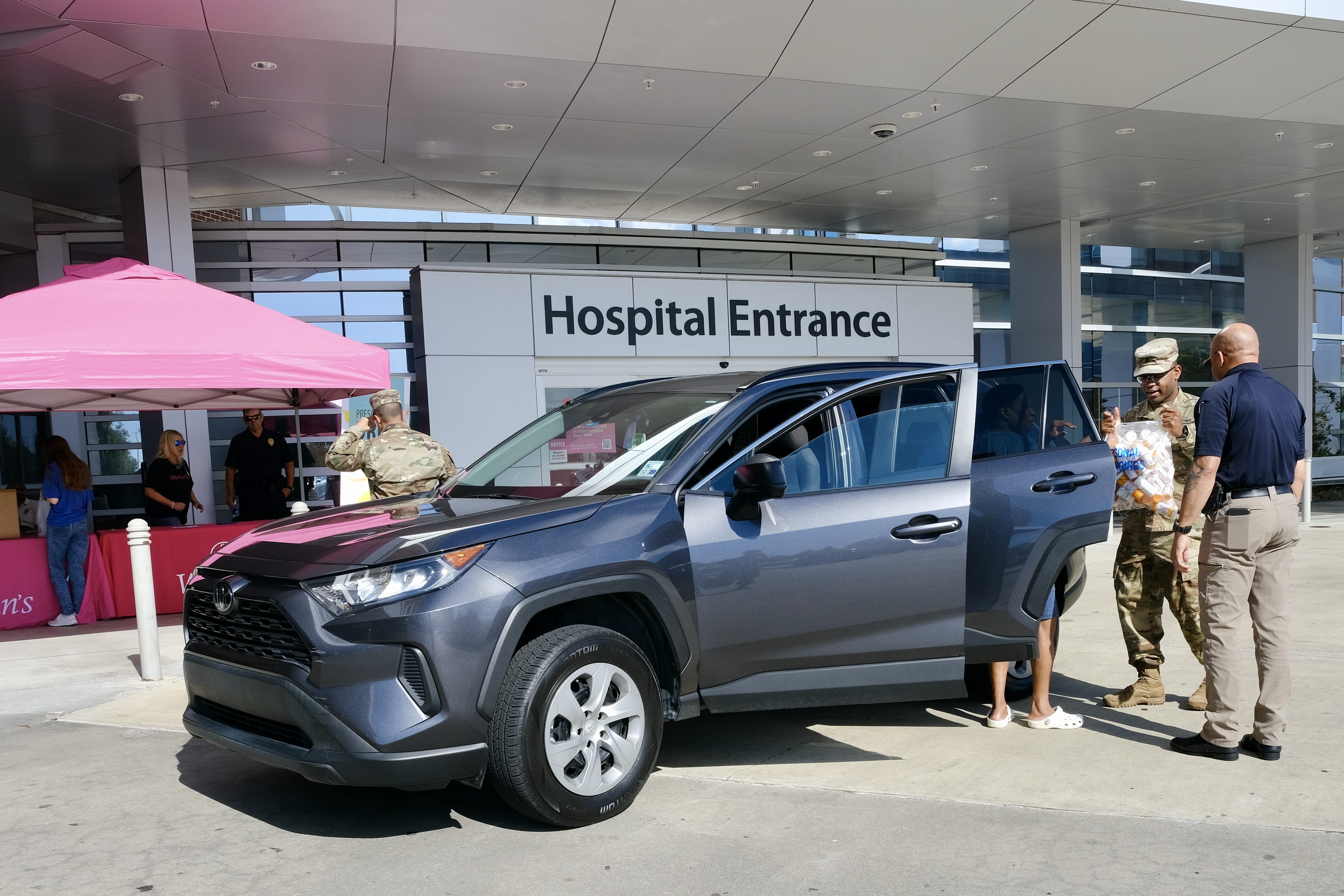 When people come to drop off expired drugs, it is common to hear that some of those people didn't know what to do with the old drugs and have been holding on to the drugs for years, said U.S. Army National Guard Sgt. Ryan Williams, CDP investigative case analyst. Sgt Williams supported the Woman's Hospital location in Baton Rouge during this year's Take Back Day. Williams finds it fulfilling to be able to work alongside the DEA to empower citizens to have better control on the impact that drugs have in everyday life.
The LANG CDP aids in manpower, logistics and security throughout various collection sites during Take Back Day. The Counterdrug Program continues to support local law enforcement and prevention agencies throughout the State each and every day in an effort to reduce the drug demand, and to disrupt illicit drug networks and emerging threats.