La. Air National Guard senior leader retires after 39 years
By Master Sgt. Toby Valadie, 159th Fighter Wing Public Affairs
BELLE CHASSE, La. –Command Chief Master Sgt. Gerald G. Raynal Jr., senior enlisted advisor of the Louisiana Air National Guard, was honored with a retirement ceremony after serving more than 39 years in the U.S. Air Force at Naval Air Station Joint Reserve Base New Orleans in Belle Chasse, Louisiana, Nov. 5.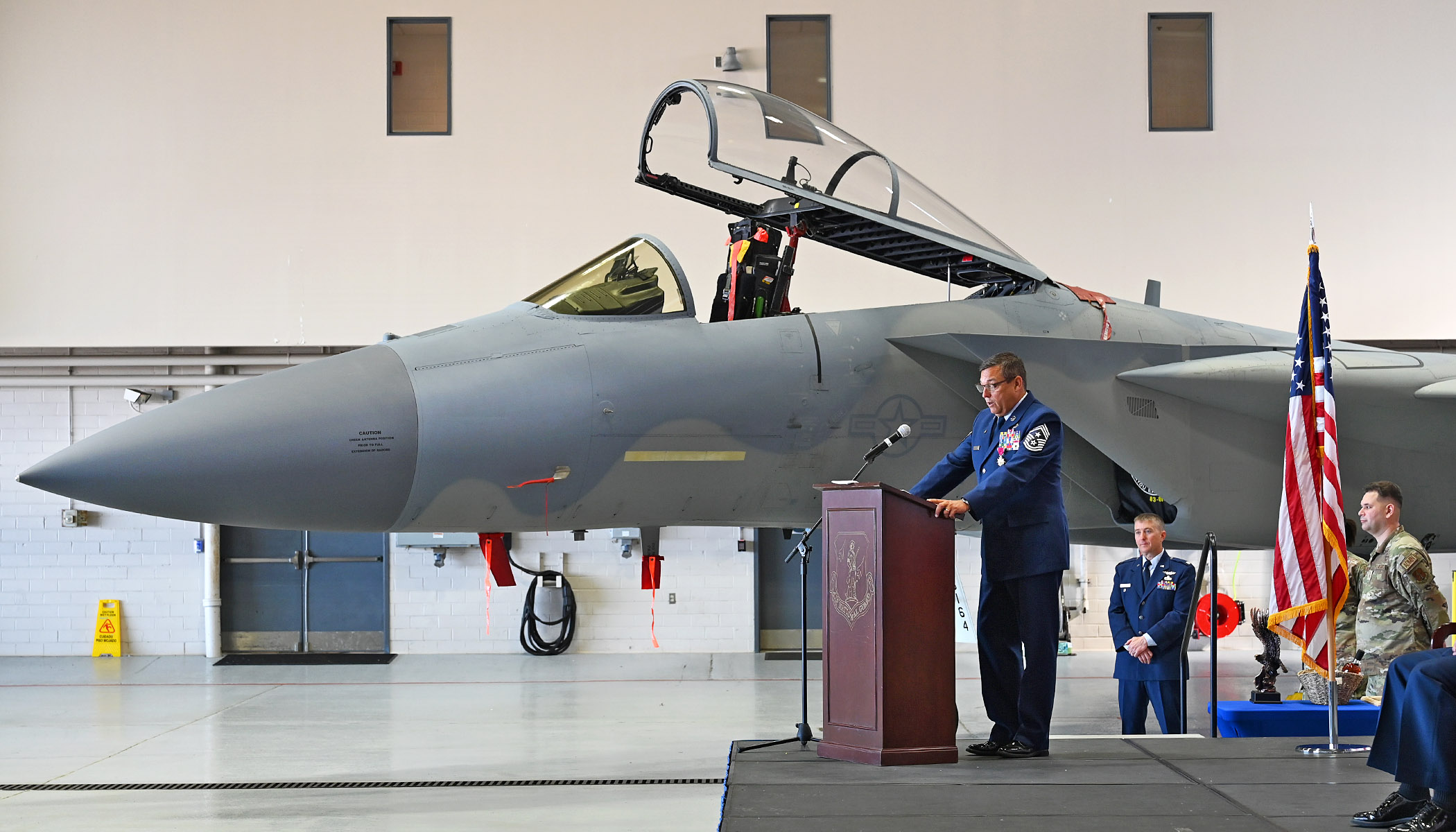 Brig. Gen. Shawn Coco, Louisiana National Guard assistant adjutant general – Air, officiated the ceremony and presented Raynal with the Legion of Merit along with retirement certificates and letters.
Raynal's spouse, Shelly Raynal, received the spouse's Chief of Staff of the Air Force letter of appreciation.
Raynal enlisted in the Louisiana Air National Guard in April 1984. In the earlier part of his service, he held various duties and responsibilities within the Aircraft Armament Systems career field, with a specific focus on the F-4C Phantom II and the F-15A-D Eagle weapons systems.
Raynal's assignments have included Weapons Load Crew Member, Weapons Standardization Non-Commissioned Officer in Charge, Weapons Section Superintendent, 159th Aircraft Maintenance Squadron Superintendent, and 159th Maintenance Squadron Component Repair Flight Superintendent.
In 2020, Raynal was appointed as the seventh senior enlisted advisor of the Louisiana Air National Guard, where he was responsible for advising on the health, welfare, morale of LAANG Airmen.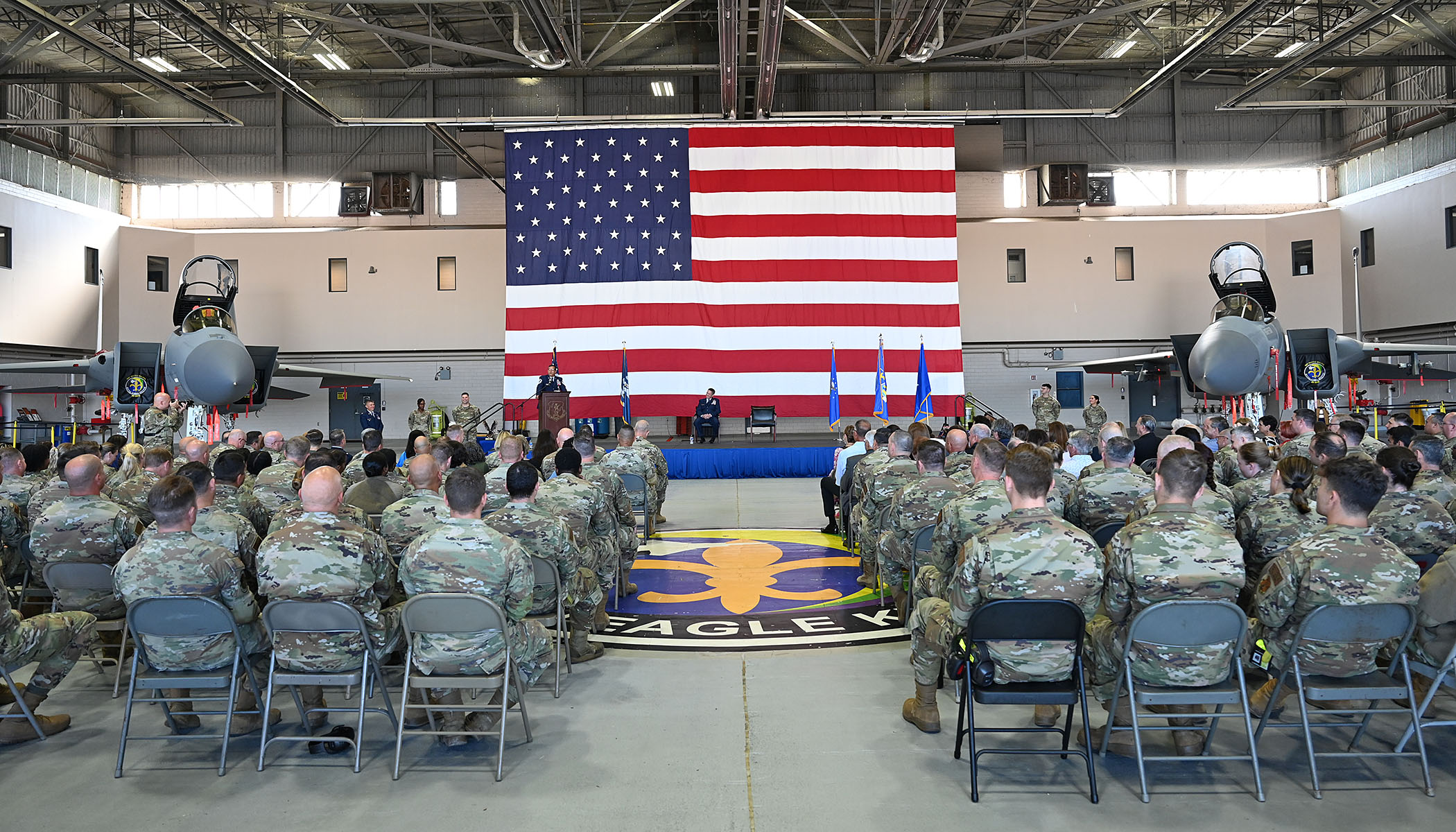 "Chief Raynal always took the lead and ran the show taking care of Airmen," said Coco. "He was always setting standards and led the revamping of the promotion protocols for our enlisted Airmen to make it more transparent."
As an enlisted weapons maintainer by trade, Raynal said the weapons section provided him with three valuable things: great mentors, coworkers that push him and the "crew" concept. Through this role, he learned just how important fellow Airmen were to his own success.
"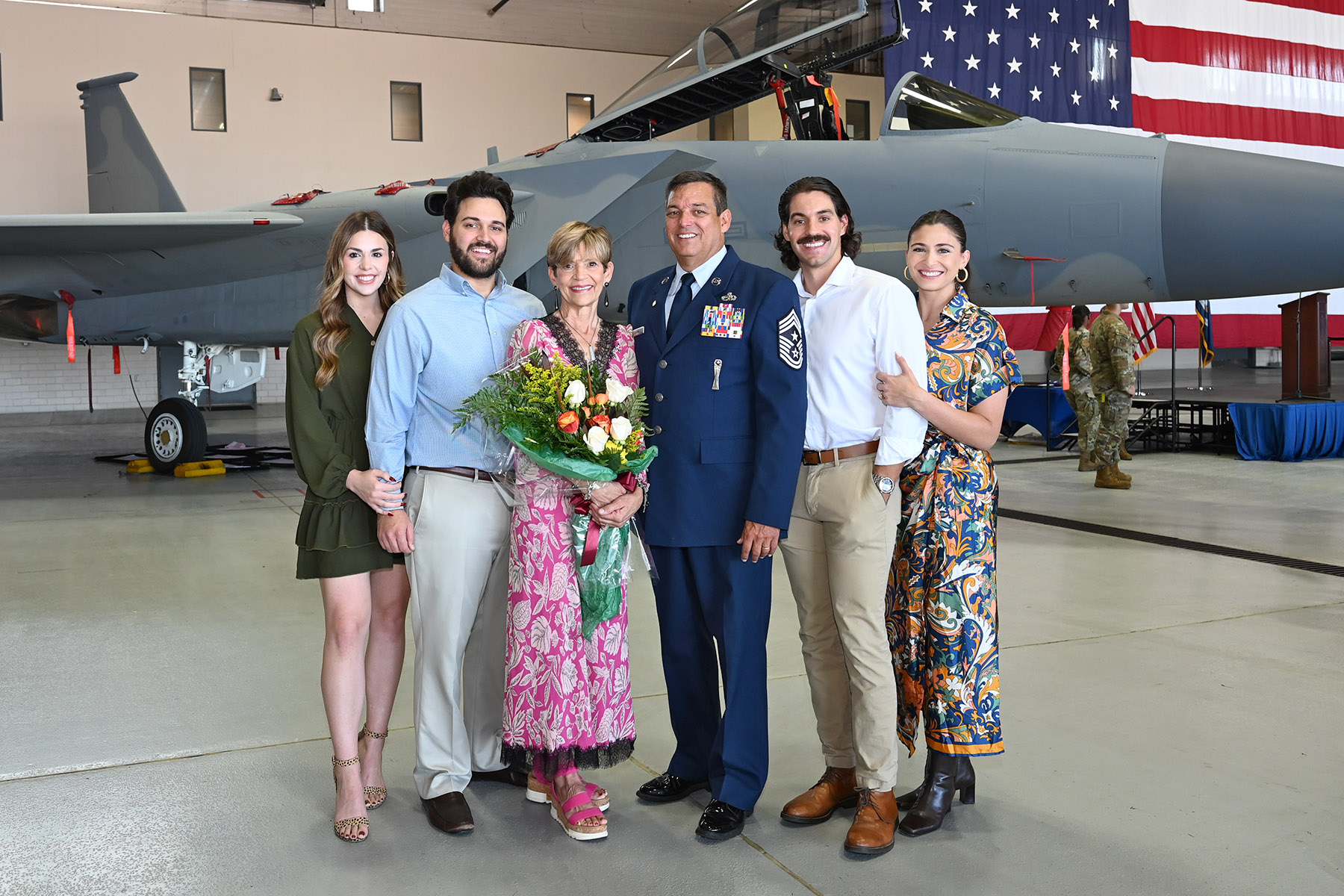 During the 2016 Chief Induction Ceremony, I asked our chiefs to identify, inspire and invest in our Airmen," stated Raynal. "I would like to acknowledge all who inspired and invested in me."
Raynal deployed to numerous locations in support of Operations Northern Watch and Southern Watch.
Throughout his career, Raynal made several impactful contributions to the LAANG. He earned numerous awards and recognitions at the squadron, group, wing and state command level, to include the Meritorious Service Medal and the Louisiana Cross of Merit.
Raynal and his wife have been married for 31 years. Together, they have two sons, Gregory and Spencer.