159 FW Holds Retirement Ceremony for Brig. Gen. Schneider
By Tech. Sgt. Cindy Au-Wiafe, 159th Fighter Wing Public Affairs
BELLE CHASSE, La. – The Louisiana Air National Guard held a retirement ceremony for Brig. Gen. Peter R. Schneider, the assistant adjutant general of the LA ANG, who officially retired in 2020 after 36 years of military service, at the 159th Fighter Wing on Naval Air Station Joint Reserve Base New Orleans, Nov. 5.
Schneider, a New Orleans native, joined the 159 FW in July 1984 as an aircraft electrical systems specialist and received his commission from the ANG's Academy of Military Science in 1991. Schneider promoted to the rank of brigadier general in 2016 as the assistant adjutant general of the Joint Force Headquarters where he assisted the adjutant general in formulating, developing and coordinating programs, policies and plans for the entire LANG.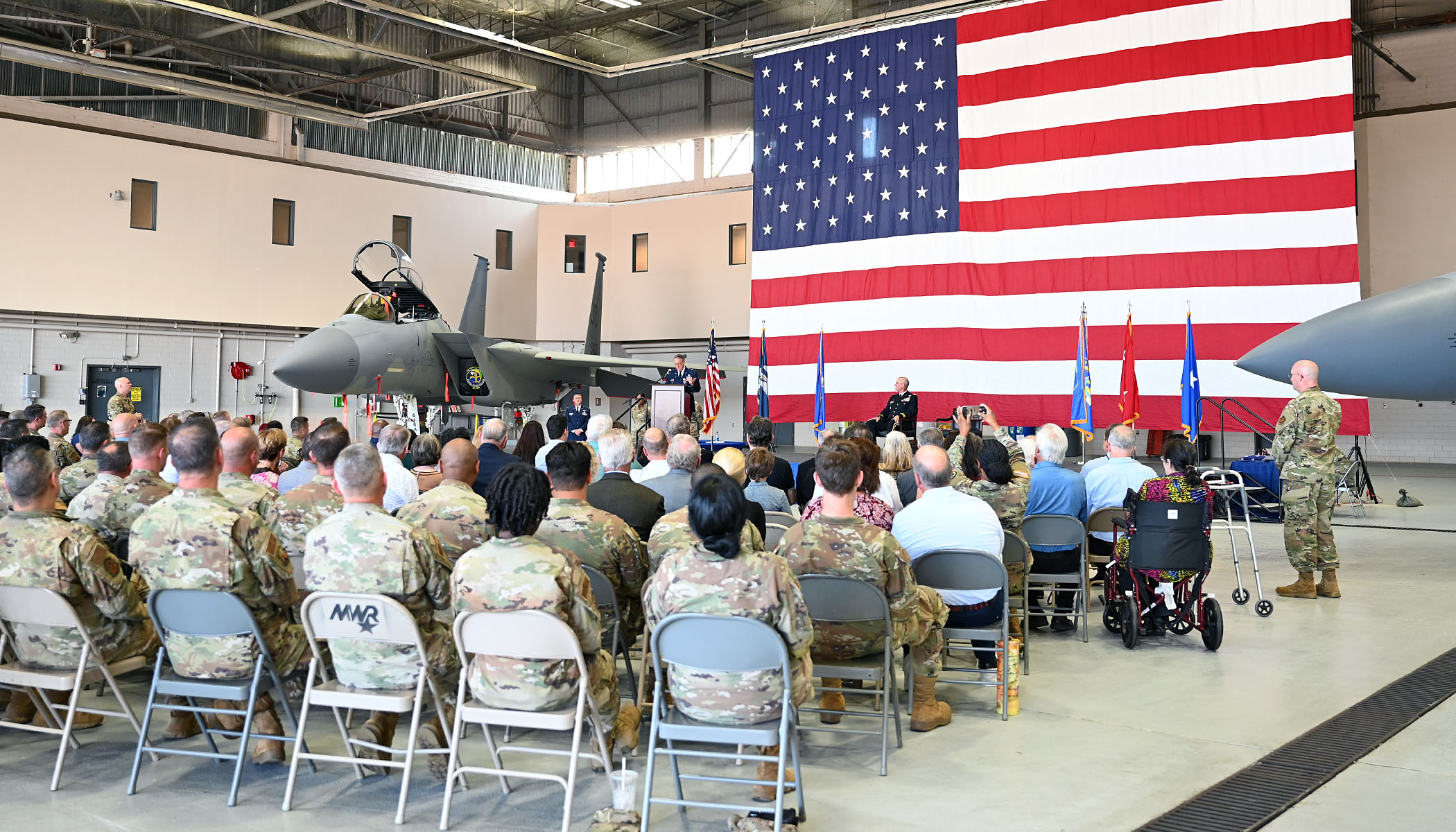 "Each assignment was filled with highs and lows but the constant in every job was the professional Airmen, Soldiers and especially their families I had the honor to serve with. Their dedication and passion to 'Service Before Self' inspired me every day," said Schneider. "With all of the challenges, the mission remains the same; protect a nation, respond to a state emergency and save a community…I know what the greatest weapon system in the world is. It's not the latest bomber, fighter, drone, artificial intelligence, satellite, missile or bomb… [look around at the people in this hangar] the greatest weapon system is standing right here. It is a well-trained, well-equipped and, most of all, a well-led Airman."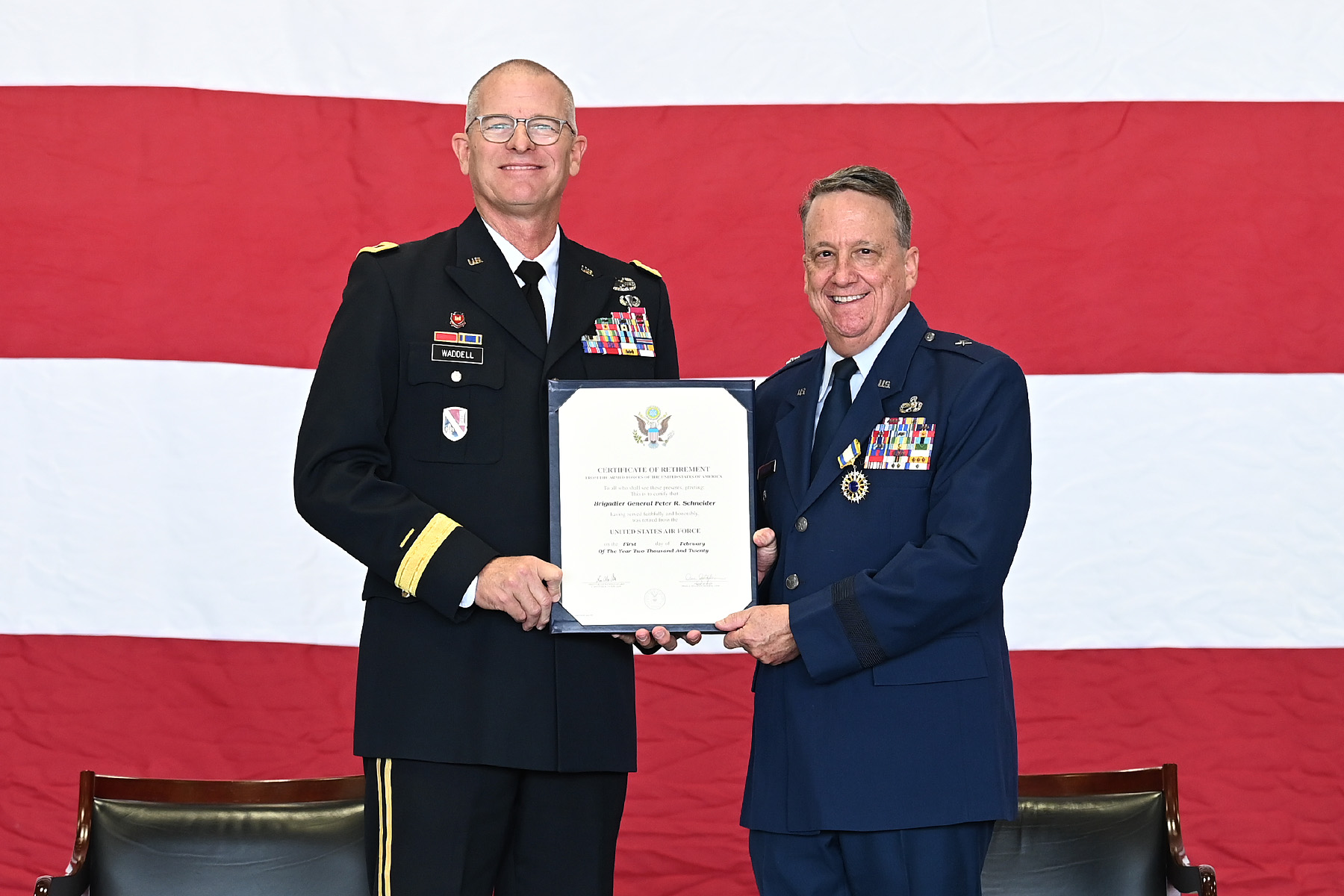 Schneider has served in various commanding positions at the 159 FW to include service flight commander, logistics support flight commander, maintenance group deputy commander and the maintenance group commander throughout his 36-year career.
Maj. Gen. Keith Waddell, the adjutant general of the LANG, the presiding official of the retirement ceremony applauded Schneider in his exceptional leadership and distinguished service to our State and Nation. Waddell also recognized Schneider's family for their unwavering support throughout his 36 years in the LA ANG.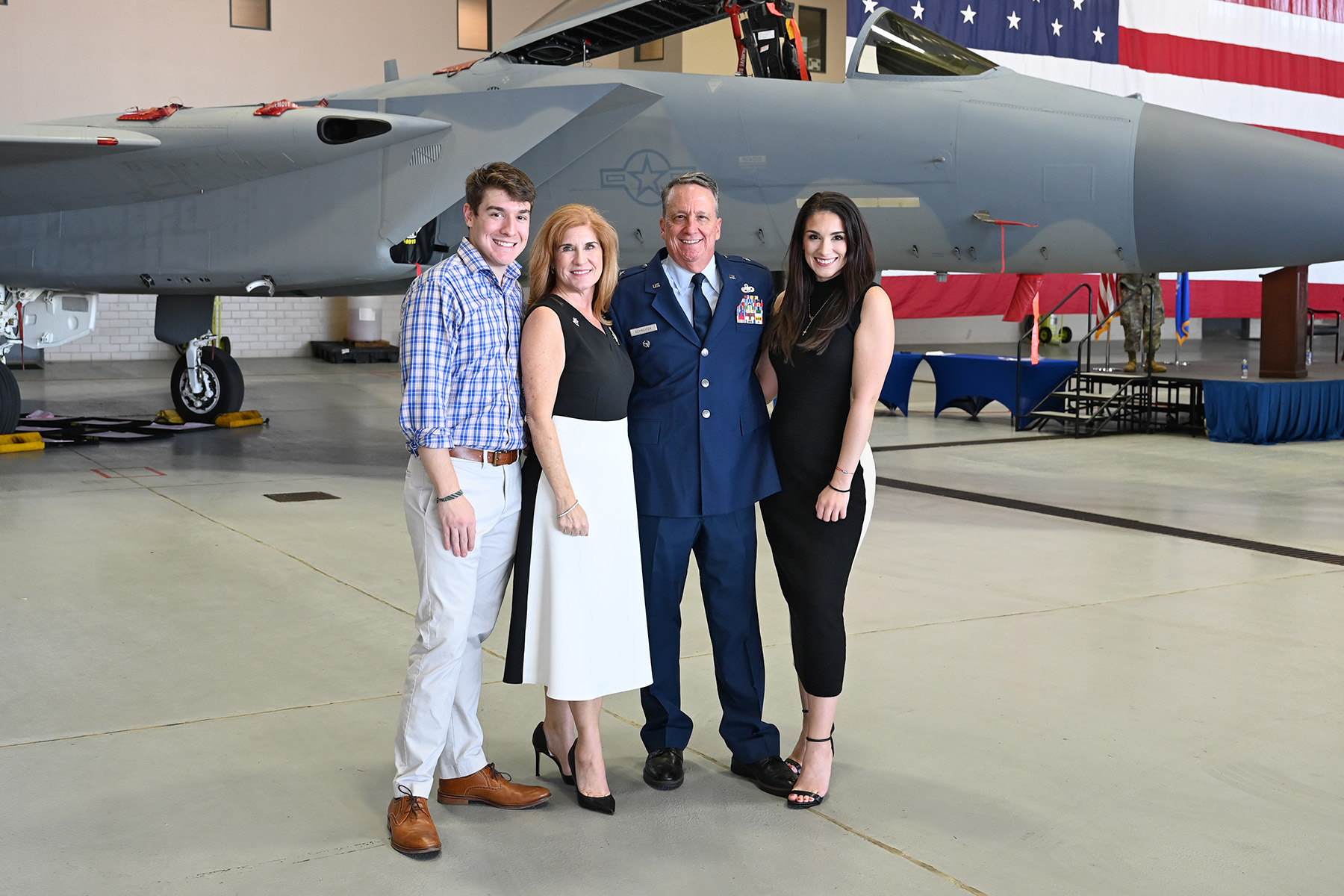 "General Schneider spent most of his career serving in key Louisiana National Guard leadership positions ranging from flight through state command group levels. Commanding and leading at these levels is not easy and it takes a special leader to be given these types of earned opportunities. Taking care of his Guard members, mission accomplishment, and always striving for excellence were his trademarks," said Waddell. "General Schneider is widely known as being an Airmen's advocate and passionately fought to take care of his Airmen. He encouraged his officers and NCOs to get the mission done and take care of his people."
Schneider, an avid fisher, is married to his wife, Francesca and they have two children, Emilie and Will.