La. Guard inducts retired Maj. Gen. into Hall of Fame
By Staff Sgt. David C. Kirtland, Louisiana National Guard Public Affairs Office
NEW ORLEANS – Retired Army Maj. Gen. John P. Basilica Jr. was joined by his family, close friends and service members as they celebrated his induction into the Louisiana National Guard Hall of Fame during an official ceremony at Jackson Barracks in New Orleans, Nov. 4.
Basilica retired from active service on June 12, 2011, after 33 years of service.
During the ceremony, Maj. Gen. Keith Waddell, adjutant general of the LANG, spoke at length about Basilica's achievements during his career.
"Understand that being inducted into the Louisiana National Guard Hall of Fame is a tremendous honor that only 21 other individuals have previously achieved," said Waddell. "So, the magnitude of today's event is undeniable."
"Basilica's excellence and exceptional leadership within the Louisiana National Guard, the Louisiana Military Department, National Guard Bureau, as well his impact at the Department of Transportation and Development are unmatched and have had a transformational impact on our organization and the DOTD," remarked Waddell. "His leadership, legacy and mentorship live on today through many of the men and women who currently serve in the Louisiana National Guard and work at DOTD."
Waddell presented Basilica with a certificate of this honor and joined him in the unveiling of a hand-painted portrait of Basilica that will be hung alongside those of the 21 other Hall of Fame inductees.
"Serving in the military is the ultimate team vocation," said Basilica. "While individual accolades are nice, it's the team victories that are the sweetest."
Basilica is an expert in leading a team, specifically large teams in the form of battalions,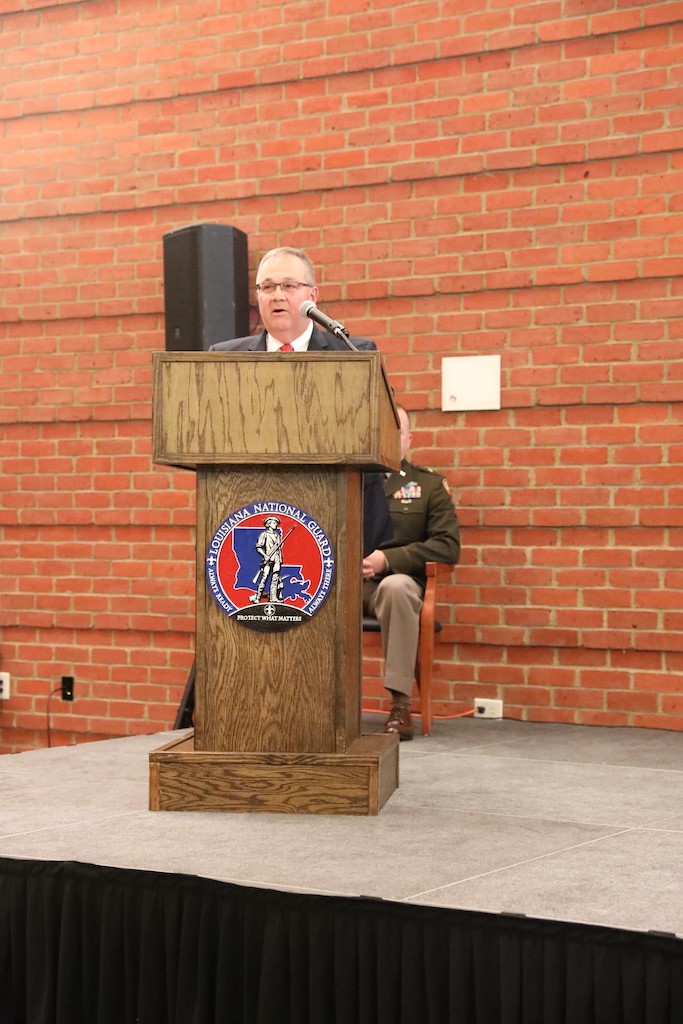 brigades, and higher echelons. He commanded engineer and infantry battalions and above for 14 years straight, beginning with the 769th Engineer Battalion and ending with Joint Task Force Pelican during Hurricane Katrina. Within those 14 years, he commanded two battalions and two brigades.
In his most pivotal role as an Army officer, he commanded the 256th Infantry Brigade Combat Team in their first deployment to Iraq. The deployment came after a highly successful National Training Center rotation in Fort Erwin, Ca.
Basilica led 4,500 Soldiers in Baghdad, Iraq and commanded them in full-spectrum combat operations in Western Baghdad for 12 months under the 1st Cavalry Division and then the 3rd Infantry Division.
In the aftermath of Hurricane Katrina in 2005 and in a short turnaround following his redeployment from Iraq, Basilica took command of Joint Task Force Pelican that included approximately 18,000 National Guard forces from around the Nation.
After a year as the director of the joint staff for the LANG, he became the director of logistics at the National Guard Bureau in Washington, D.C. In 2008, he was selected to be the Commander of Operational Command Post #1 at US Army North (5th US Army), Fort Sam Houston, Texas.
He led multiple national-level command post exercises. While deployed as the Secretary of Defense's representative during the Deepwater Horizon oil spill disaster, he coordinated all DOD resources to support the Coast Guard in response to the disaster.
Basilica's awards and decorations include the Legion of Merit (with Oak Leaf Cluster), Bronze Star, the Louisiana Distinguished Service award, the Combat Action Badge, Expert Infantryman Badge, and Parachutist Badge.
Basilica is a graduate of the prestigious United States Military Academy in West Point, N.Y. as well as the US Army War College in Carlisle, Pa.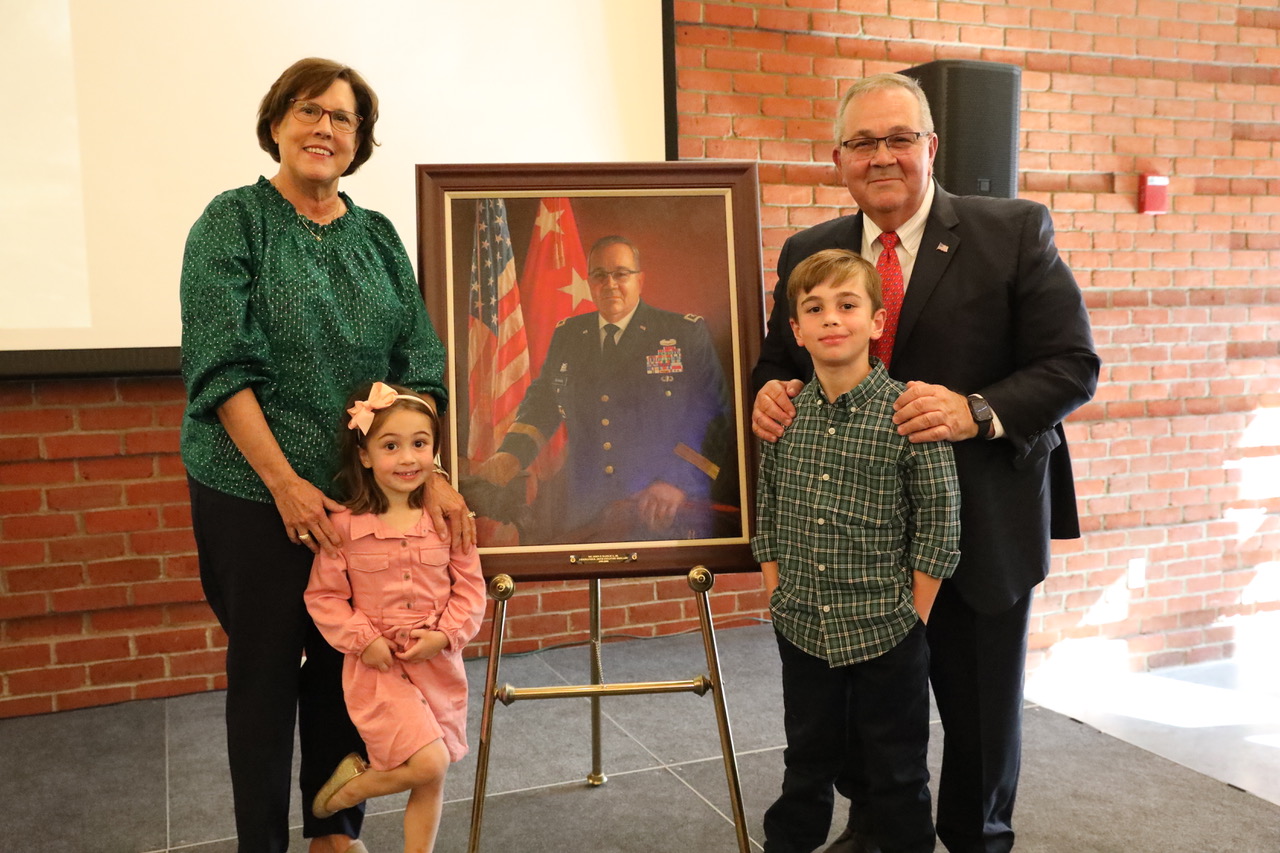 The LANG Hall of Fame was established to honor former Louisiana National Guard service members who distinguished themselves in their military and civilian endeavors. To be eligible for admission to the Hall of Fame, a nominee must have at least five years of creditable service in the LANG and have served faithfully and honorably as an officer, warrant officer or enlisted member of the organization.