Bossier City, La. Soldier graduates Ranger school
By Spc. Joseph Barber, 241st Mobile Public Affairs Detachment
PINEVILLE, La. – Pvt. Gabriel Keshawn Cole, a new Louisiana National Guard infantryman serving in C Troop, 2nd Squadron, 108th Cavalry Regiment, 256th Infantry Brigade Combat Team, completed Ranger school earlier this month.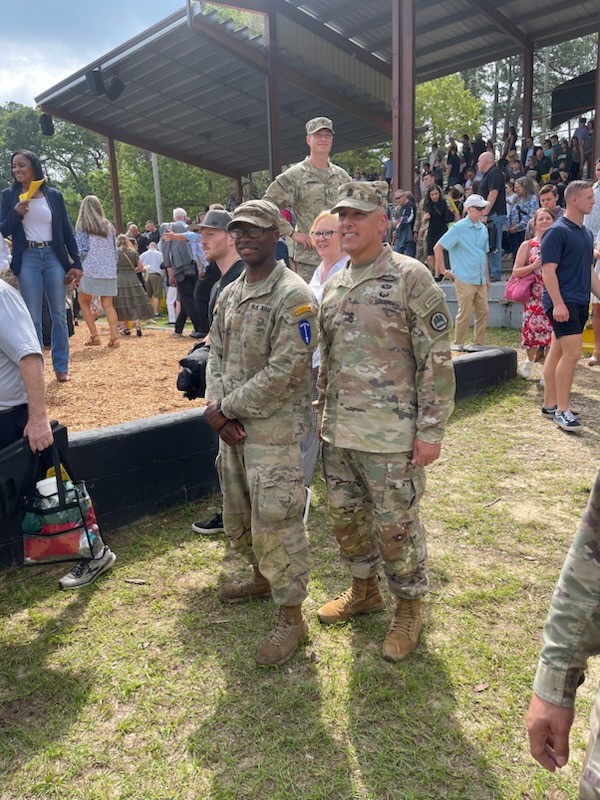 Cole, from Bossier City, Louisiana, was raised in a military family. His father and mother both retired from the military after serving more than 24 years.
Cole said he joined the LANG because he wanted to find a way to be in the military and remain in college while participating in the Reserve Officers' Training Corps.
"The values and traditions that my family instilled in me helped guide me in my decision to face and complete Ranger School," said Cole.
Ranger School is one of the Army's toughest courses. It is a mentally and physically challenging school that develops functional skills directly related to engaging the enemy in close combat.
Cole was initially considered for Ranger School after earning 580 or above on his Army Combat Fitness Tests during basic combat training and advanced individual training. As he excelled in these training environments, he was encouraged by his drill sergeants to try out for Ranger School.
Outside of the military, Cole is a full-time college student at the University of Louisiana Monroe studying for a degree in pharmacy. He said he is looking forward to returning to school upon completion of his military training.
Once he completes his civilian education, Cole relayed that he still has some goals he wants to complete in the military.
Pvt. Cole is an excellent example of a Louisiana National Guard service member setting goals in both his civilian and military careers.