Louisiana National Guard commissions nine new officers
By Spc. Duncan Foote, Louisiana National Guard Public Affairs Office
PINEVILLE, La. – The Louisiana National Guard's 199th Regiment (Regional Training Institute) held a graduation ceremony to commission nine new officers at the Officer Candidate School at Camp Beauregard in Pineville, April 23.
The newly commissioned second lieutenants graduated in front of family, friends, mentors and leaders.
"Officer candidates, congratulations for reaching this significant milestone in your career," said Col. Willis Hall, commander of the 199th Regiment (RTI). "This achievement represents personal and professional growth to help prepare you for the challenges ahead as you strive to effectively lead soldiers."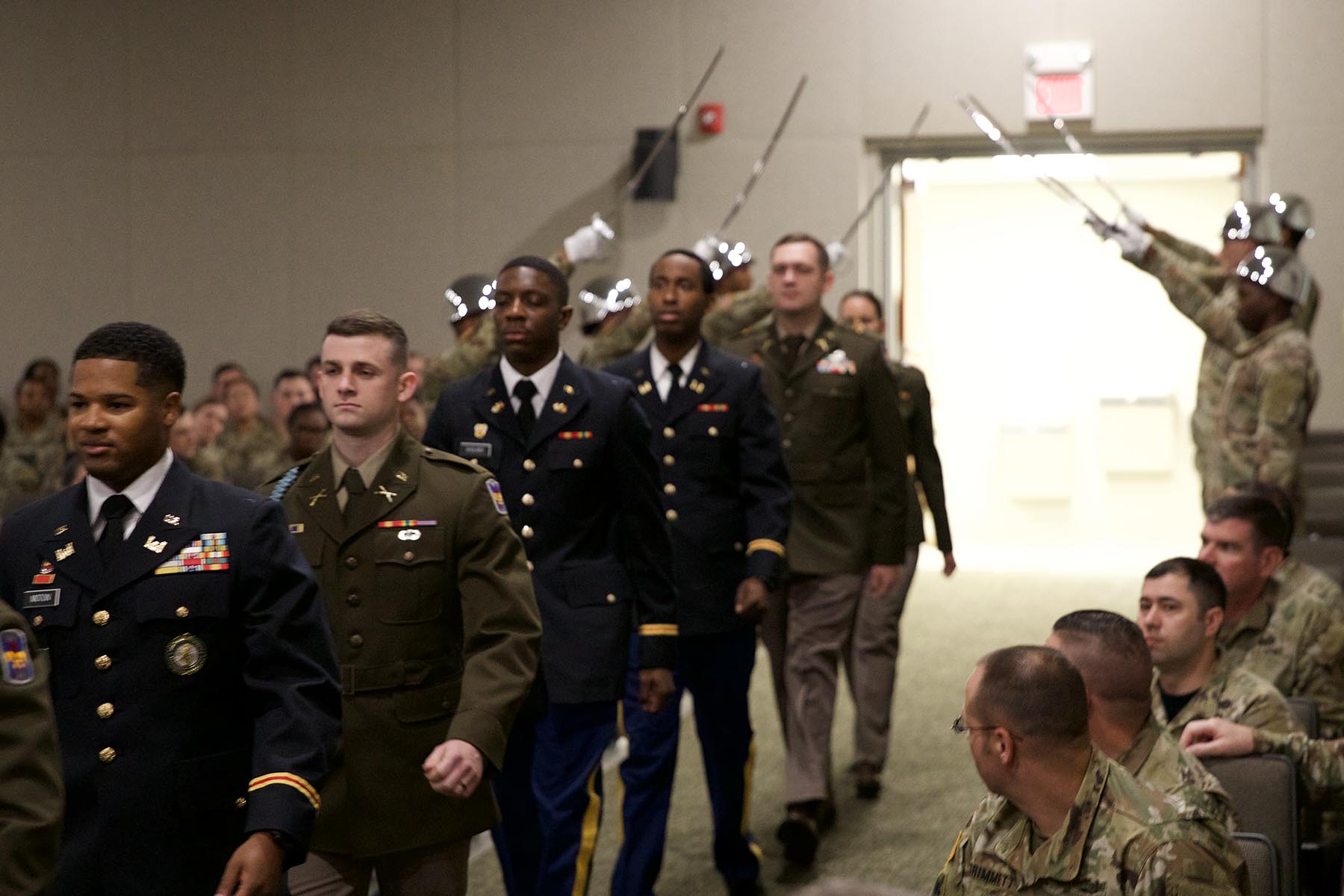 The 199th Regiment (RTI) has managed Louisiana's OCS program since July 1960. Since graduating the first class in August 1961, more than 1,800 second lieutenants have been commissioned through Louisiana's program. These officer candidates graduated as part of an 8-week-long winter accelerated course, rather than the traditional course which replaces drill for one weekend a month and two annual training sessions over a period of 18 months.
"I want to congratulate you, and I wish you all the best on your next assignment," said Maj. Gen. Keith Waddell, adjutant general of the LANG. "You went out there, put in the work and earned the bar, and now you can go back to your units and contribute even more."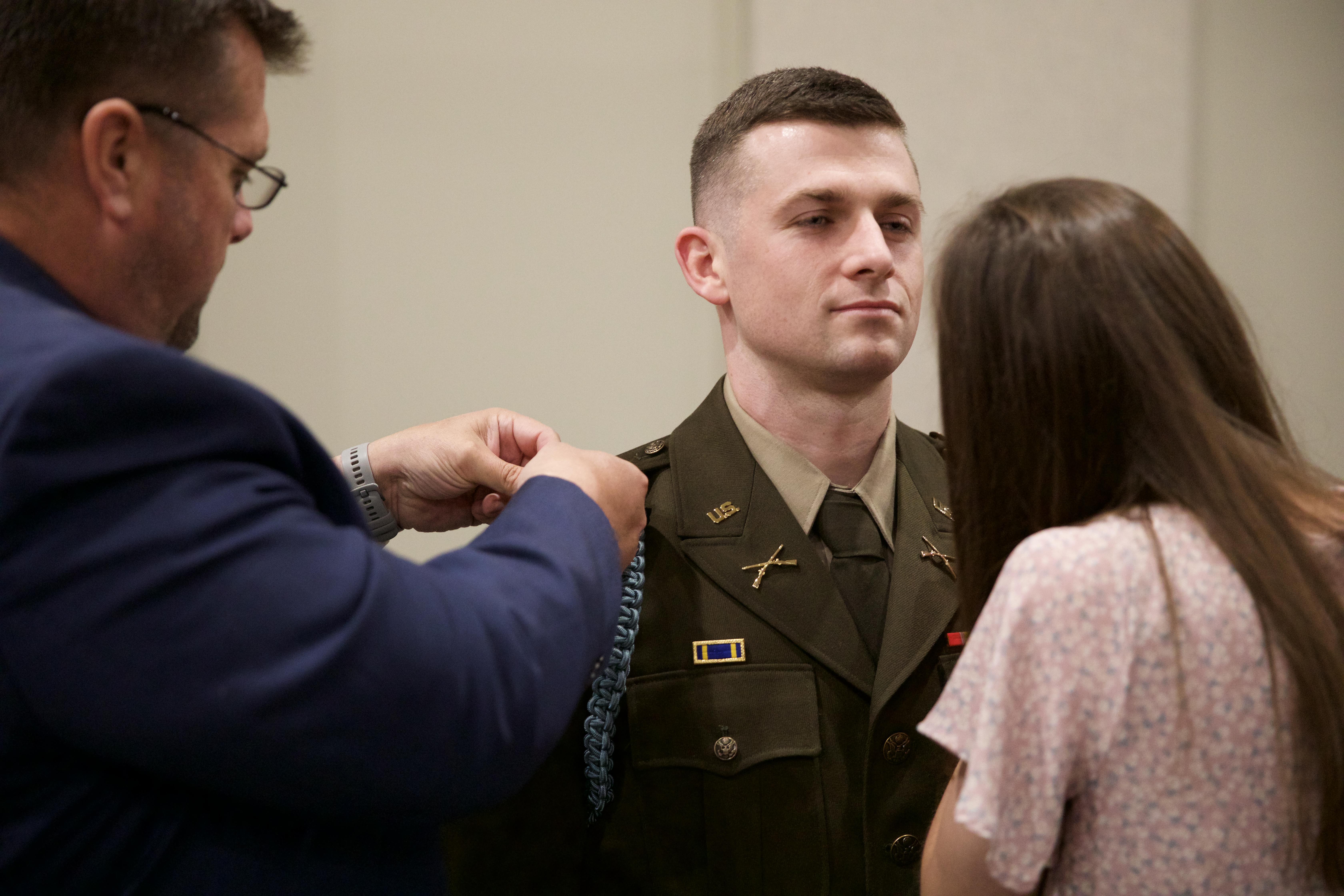 Each of the nine new officers received a diploma, certifying their achievement, and their families pinned on the second lieutenant rank.
The mission of Louisiana's Officer Candidate School is to train, mentor and commission the future leaders of the Louisiana Army National Guard.