La. Guard unit holds deployment ceremony at WWII Museum
By: Capt. Peter Drasutis, Louisiana National Guard Public Affairs Office
NEW ORLEANS – The Louisiana National Guard's (LANG) 3673rd Support Maintenance Company, 415th Military Intelligence Battalion, 139th Regional Support Group, headquartered in New Orleans, held a departure ceremony in the U.S. Freedom Pavilion at the National WWII Museum in New Orleans, Feb. 3.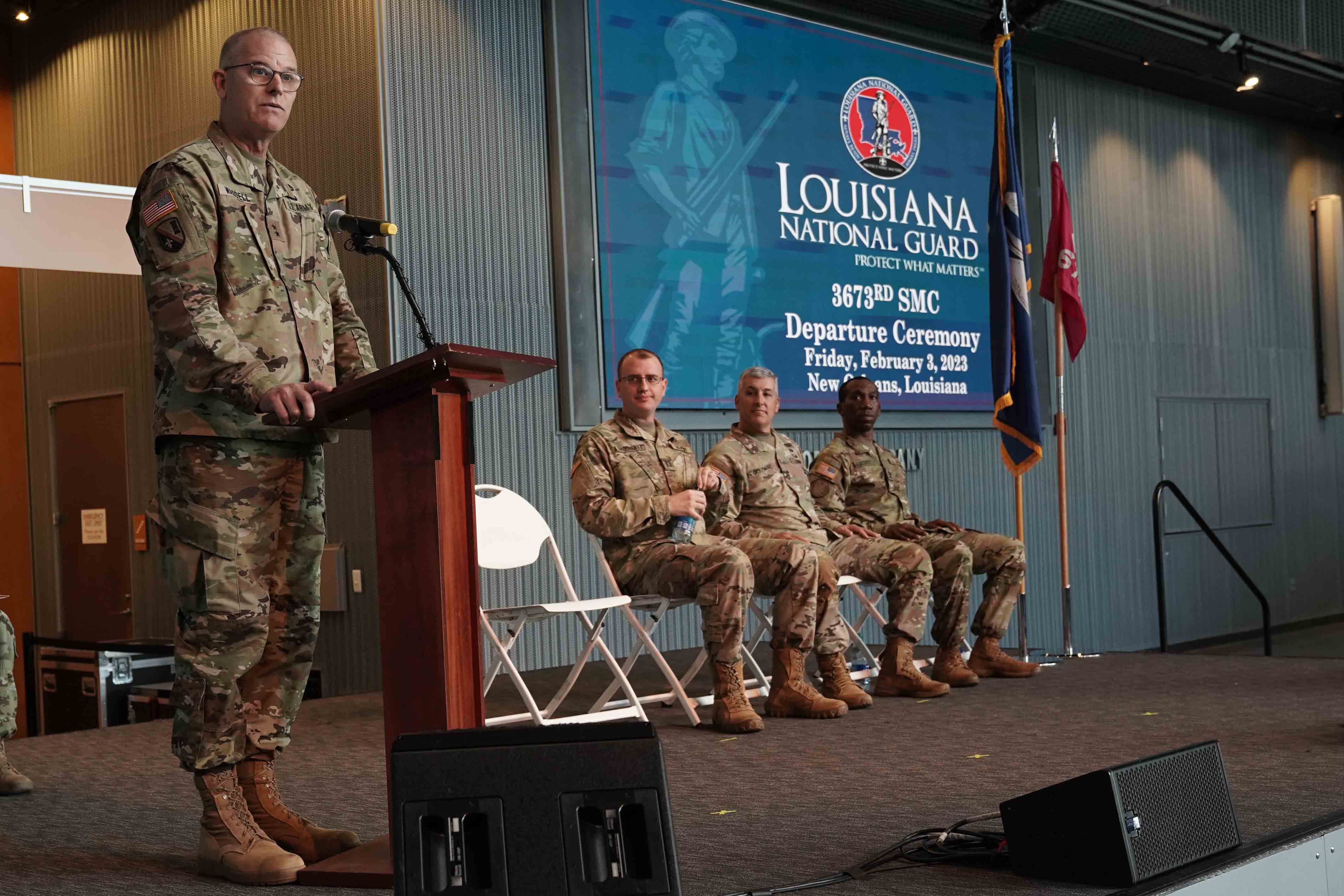 "I would like to thank the employers of these Guardsmen who faithfully support their Citizen Soldiers' service to their state and country. Without your support, we would be a weaker nation," said Maj. Gen. Keith Waddell, adjutant general of the LANG, in his address to the 3673rd Soldiers and their families, reminding the audience of the unique role each Soldier fills as a Louisiana citizen and service member.
More than 140 Soldiers are scheduled to deploy to the Middle East in support of Operation Spartan Shield.
"We're a support maintenance company, so anything you can imagine equipment-wise … we've got the guys to fix it" said Capt. Mitchell Daugherty, commander of the 3673rd.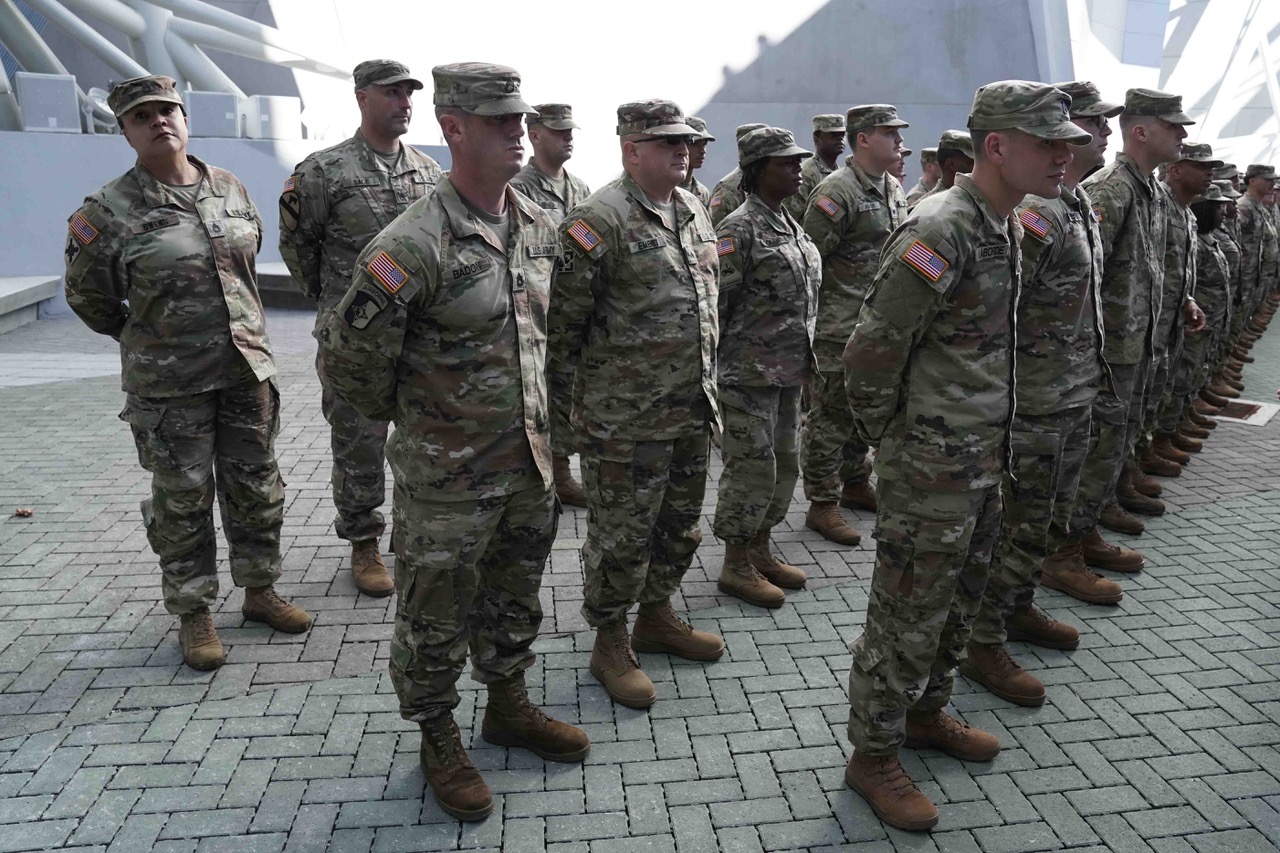 The 3673rd is the largest maintenance company in the LANG and last deployed to Kuwait in support of Operation Desert Storm in 1990. They were lastmobilized to support emergency response efforts after Hurricane Ida.
In his address to the deployment ceremony audience, Daugherty expressed his appreciation for his Soldiers' family members.
"No matter how many times your Soldier has deployed, there is anxiety," he said. "I want you to know, above all my duties I'm tasked with, the safety of my Soldiers is first."