La. National Guard hosts recruiting storefront reopenings
By Staff Sgt. David C. Kirtland, Louisiana National Guard Public Affairs Office
NEW ORLEANS – The Louisiana Army National Guard's Recruiting and Retention
Battalion held grand reopenings of 11 storefronts in cities throughout the state to include Alexandria, Shreveport, Monroe, Lake Charles, Baton Rouge, Denham Springs, Metairie, Slidell, Houma, Hammond and Lafayette.
These events provided the LANG with the opportunity to express their gratitude for the continued support of the local communities in which they serve, especially during hurricane season.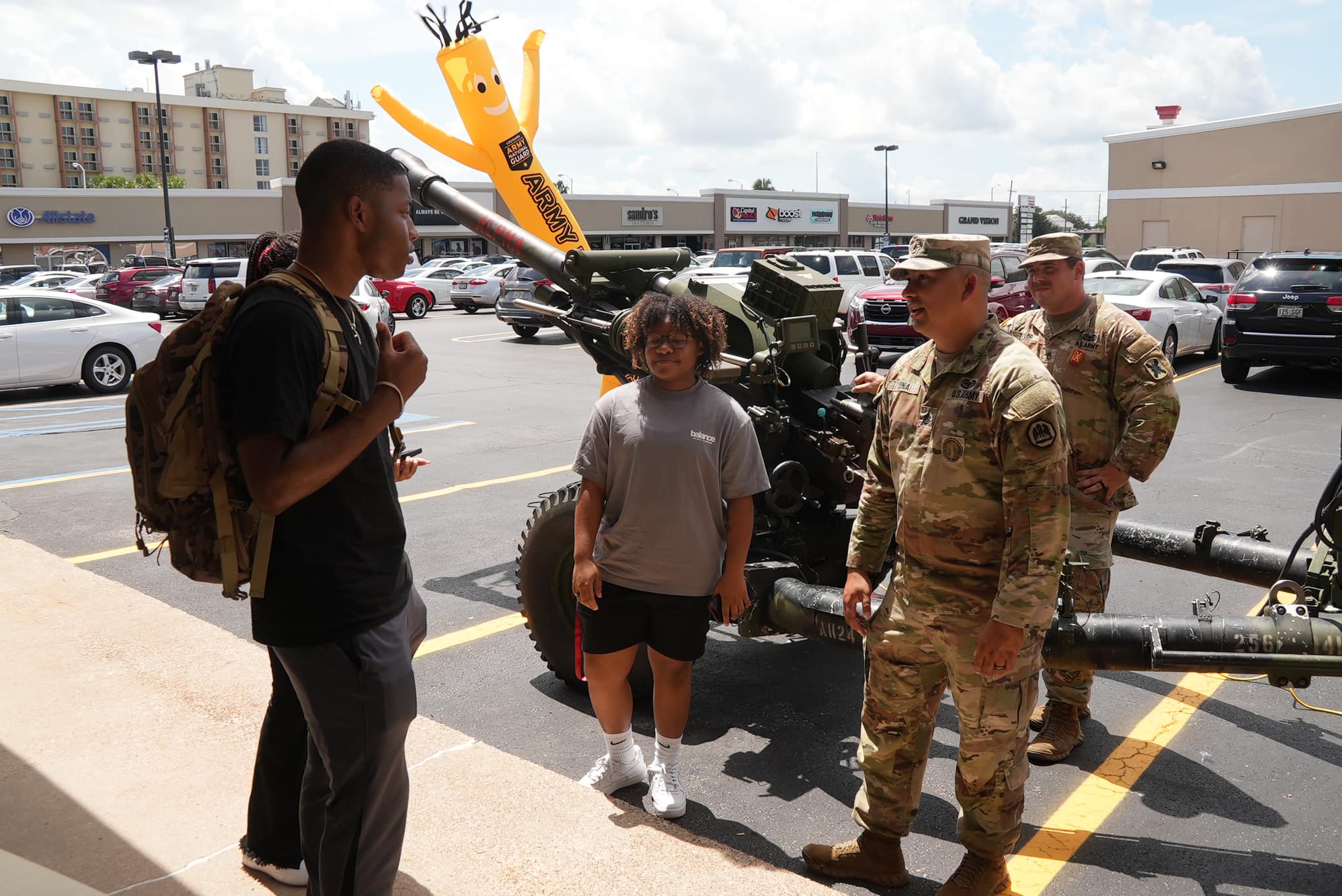 "Our grand reopenings were a great success and a tremendous opportunity to show our community and our citizens of Louisiana that we are for them and that we are here to assist at any time," said Master Sgt. David Melendez, Recruiting and Retention New Orleans section chief.
During the events, citizens had the opportunity to interact with Humvees, highwater vehicles and several weapon systems set up as static displays. LANG Soldiers were also able to share their experience in serving the community.
"Conducting these events was a great opportunity to grow our community partnerships while showcasing the possible job skills and leadership experience opportunities which help jumpstart civilian careers," said Col. Marc Prymek, commander of the Recruiting and Retention Battalion.
In addition to giving local communities a closer look at military equipment, the events provided citizens more information on the unique benefits of serving in the LANG, notably its education benefits of tuition and fee coverage.
"Those who attended also learned first-hand of the numerous benefits available to our Louisiana National Guard Soldiers, including the ability to graduate debt-free using tuition exemption at in-state public universities and our new Patriot Scholarship which covers the cost of mandatory fees at post-secondary institutions," said Prymek.
The Louisiana National Guard Patriot Scholarship Program, which is used in conjunction with the Louisiana State Tuition Exemption Program, covers the cost of rising mandatory fees of Louisiana public post-secondary education institutions.
"Essentially, the Patriot Scholarship works in conjunction with STEP which allows Louisiana Guard men and women to get an education tuition free. Additionally, it pays for the expensive mandatory fees associated with post-secondary education," said Leonard Acker, LANG education services officer.
All Louisiana Army and Air National Guard service members are eligible for the Patriot Scholarship.