Morganza brothers continue legacy of La. Air Guard service
By Spc. Duncan Foote, Louisiana National Guard Public Affairs Office
HAMMOND, Louisiana – Brothers Shaden and Tristen Stewart and their brother-in-law, Brennan Chenevert, swore into the Louisiana Air National Guard's 159th Fighter Wing at the 236th Combat Communications Squadron (CBCS) in Hammond, Louisiana, Jan. 24.
The trio, from Morganza, Louisiana, are the sons and son-in-law of Tech. Sgt. Jason Stewart, assigned to the 236th CBCS. Stewart has served in the 236th for more than 20 years and is ecstatic that his sons volunteered to serve the state and nation just as he has.
"I'm proud of my boys' decisions to follow behind me in serving," said Stewart. "Hard work, dedication and smart choices can take you far in life."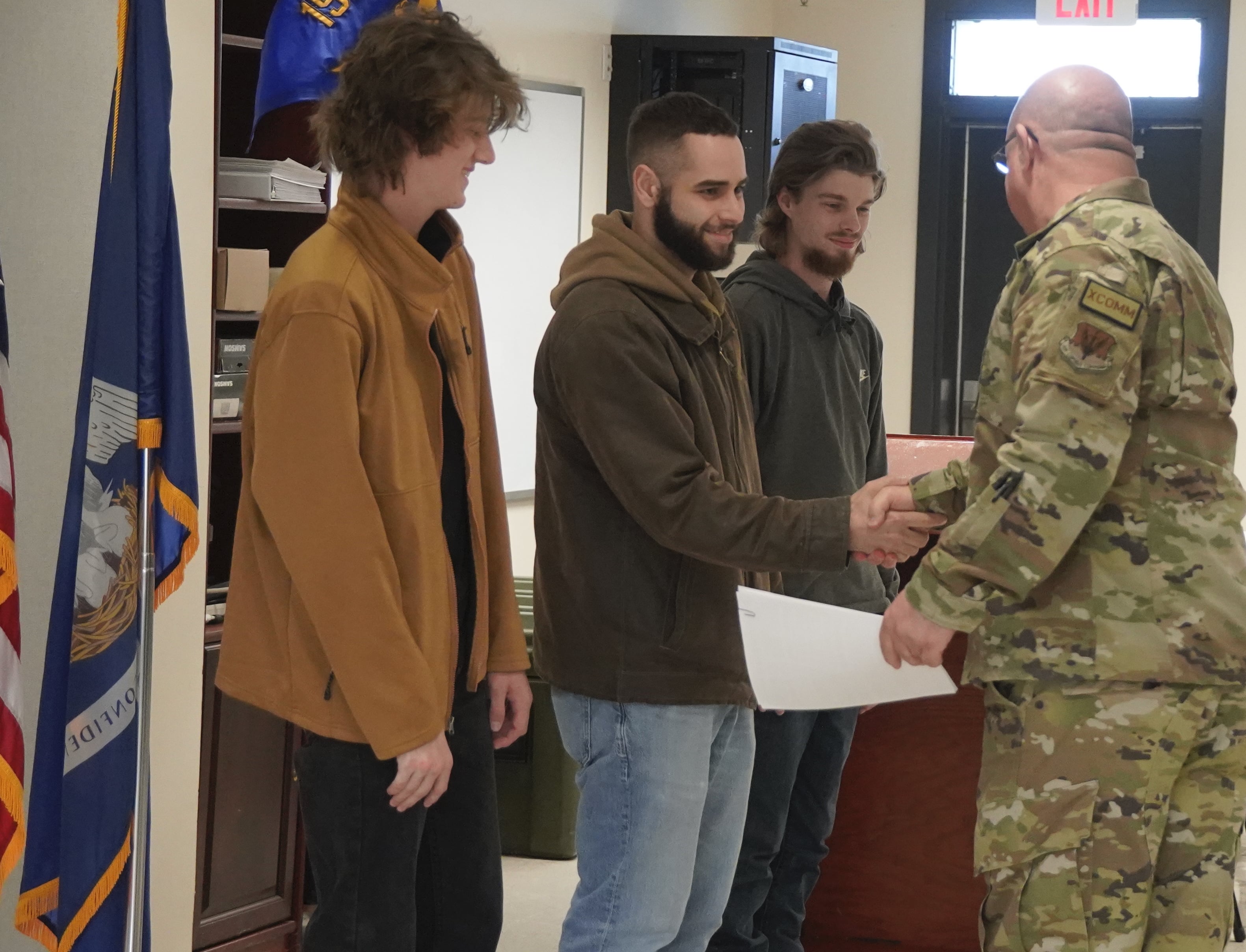 As members of the 236th filled the room for the enlistment ceremony, many Airmen welcomed the brothers including Lt. Col. Scott Bordelon, the commander of the 236th CBCS.
"It is a testament to the Louisiana Air National Guard family when we can enlist three legacy children of an active Guard member" said Bordelon. "I am truly honored to enlist these three young adults."
The brothers are excited to start their careers in the LANG. Shaden Stewart and Chenevert are going to be the same Air Force Specialty Code and unit as their father.
"I saw how well my father-in-law ended up doing," said Chenevert. "The free education also plays a big part."
Tristen joined to do weather operations at Naval Air Station Joint Reserve Base New Orleans.
"The benefits of serving combined with doing this with my brothers make it better for me," said Tristen. "The opportunities that come along with it, meeting different people, along with what my dad has told me about the guard is what I'm most excited about."