West Monroe native wins All-Army Combatives Championship
By Spc. Megan Zander, Louisiana National Guard Recruiting and Retention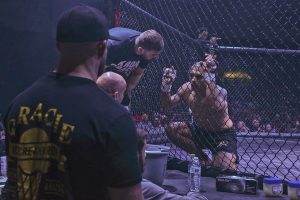 NEW ORLEANS – Louisiana National Guardsman Sgt. Dillon Fraley, of West Monroe, won the welterweight division of the 2019 Lacerda Cup, an All-Army combatives national championship at Fort Benning in Georgia, April 12.
Fraley, a 24-year-old combatives instructor for the LANG's Recruit Sustainment Program, trains extensively year-round to compete in tournaments of this caliber.
"I train for countless hours each and every day. My morning routine consists of hours of strength and conditioning at Gorilla Fitness," said Fraley. "My evening routine consists of jiu-jitsu skill work with our team."
The Lacerda Cup is a two-day tournament in which Soldiers compete in head-to-toe matches against opponents in their respective weight classes. The Army's combatives program is designed to train Soldiers in order to prepare them to defeat the enemy in hand-to-hand combat.
Sgt. Maj. (ret.) Timothy Pearson, Camp Beauregard post sergeant major and former combatives instructor for the LANG, selected Fraley to represent Louisiana for the elite competition.
"I'm very grateful for Sgt. Maj. Pearson for giving me the opportunity to compete in this competition and to my coaches and team at Chrome Gracie Jiu-Jitsu for keeping me prepared for every opportunity," said Fraley.
Fraley was excited to be named the welterweight class champion.
"You always have so much anxiety going into a match, wanting to do your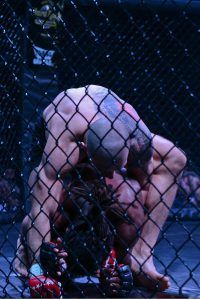 best, that after the match is over and you win, it brings a sense of relief," said Fraley. "You can finally take a deep breath and enjoy all your hard work."
Fraley's unit was also proud of his win.
"I'm super proud of him for volunteering. He is the epitome of the Army values," said 1st Sgt. Jeremey Roberts, of Recruiting and Retention. "He understands physically what it takes to do things like this. His leadership style coupled with his determination and his willingness to complete the task drove him to success."